NCERT Exemplar Class 10 Maths Chapter 11 Areas Related to Circles, provided here for students to download the pdf format of it and prepare for board exams. Students can use these exemplars consisting of solved questions, to get a clear idea of the important formulas and how to apply them in finding the right solutions. These exemplars are prepared in PDF format so that students can download it and practice it offline as well. Students can use it to solve difficult problems taking this material as a reference tool and at the same time study effectively for the exams.
Class 10 Maths NCERT Exemplar for Area Related to Circles
These exemplars problems and solutions are designed by Maths experts with respect to CBSE syllabus, which covers the following topics of Areas Related to Circles given below;
Finding the Perimeter and Area of a Circle
Finding the area of the sector and segment of a circle
Finding the areas of Combinations of Plane Figures
The chapter "areas related to circles", given in the class 10 maths textbook has been specially put up together to help students learn the main concepts of the perimeter (circumference) as well as the area of a circle. At the end of the chapter, students will have to apply their theoretical understanding of the whatever they have learned to basically solve problems related to areas of circles, its segment, sector as well as combinations of plane figures. While the sums in the chapter can be quite tricky, we are providing free NCERT exemplar for class 10 maths chapter 11 here.
Online learning materials such as notes, exemplar books, NCERT solutions and question papers are also provided here for 10th standard students to make them prepared for the board exams. Although the sample papers and previous year question papers are of great help to get through the idea of types of questions asked in the exam from this chapter and marks carried by it.
Get hold of class 10 maths chapter 11 NCERT Exemplar PDF below.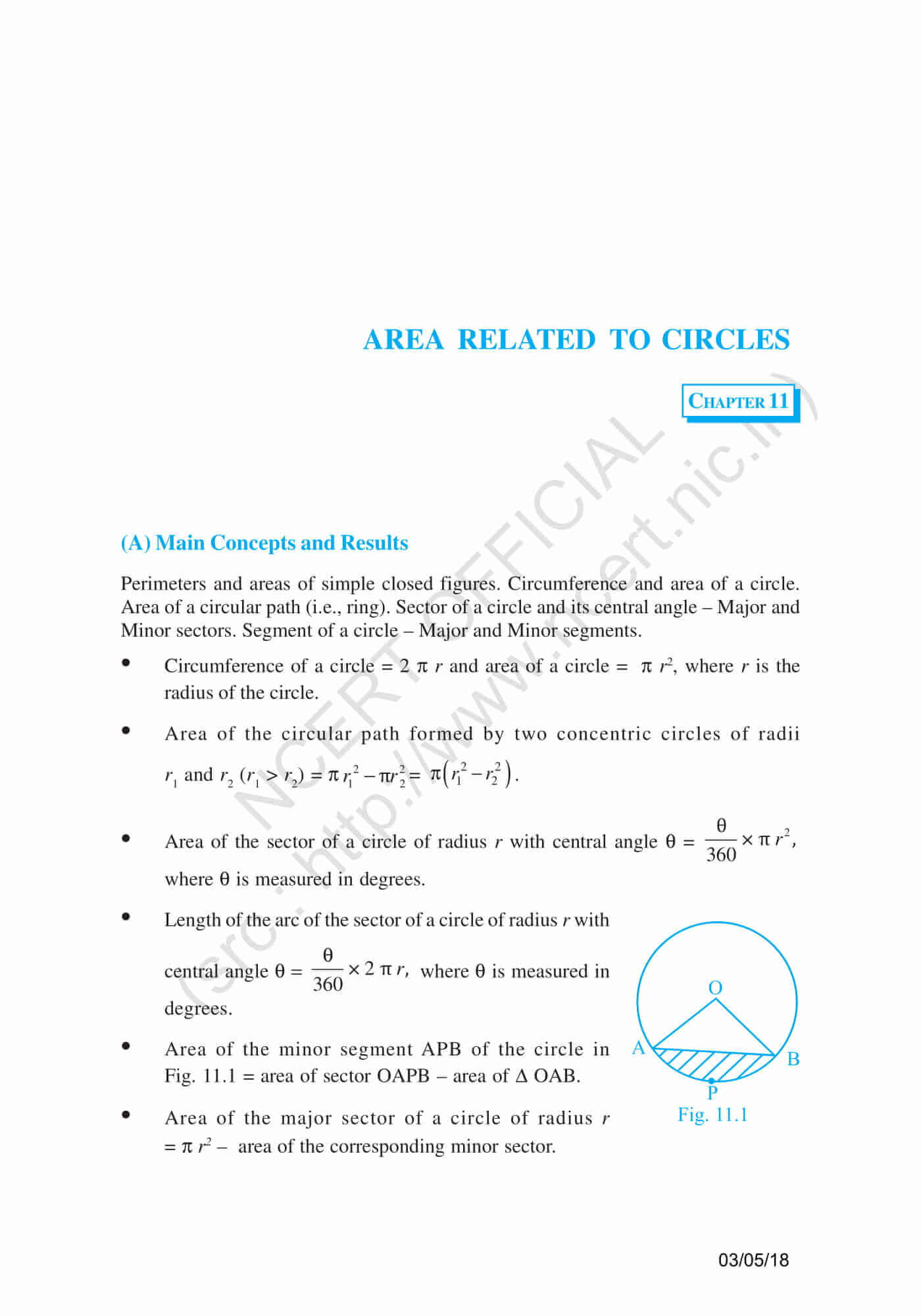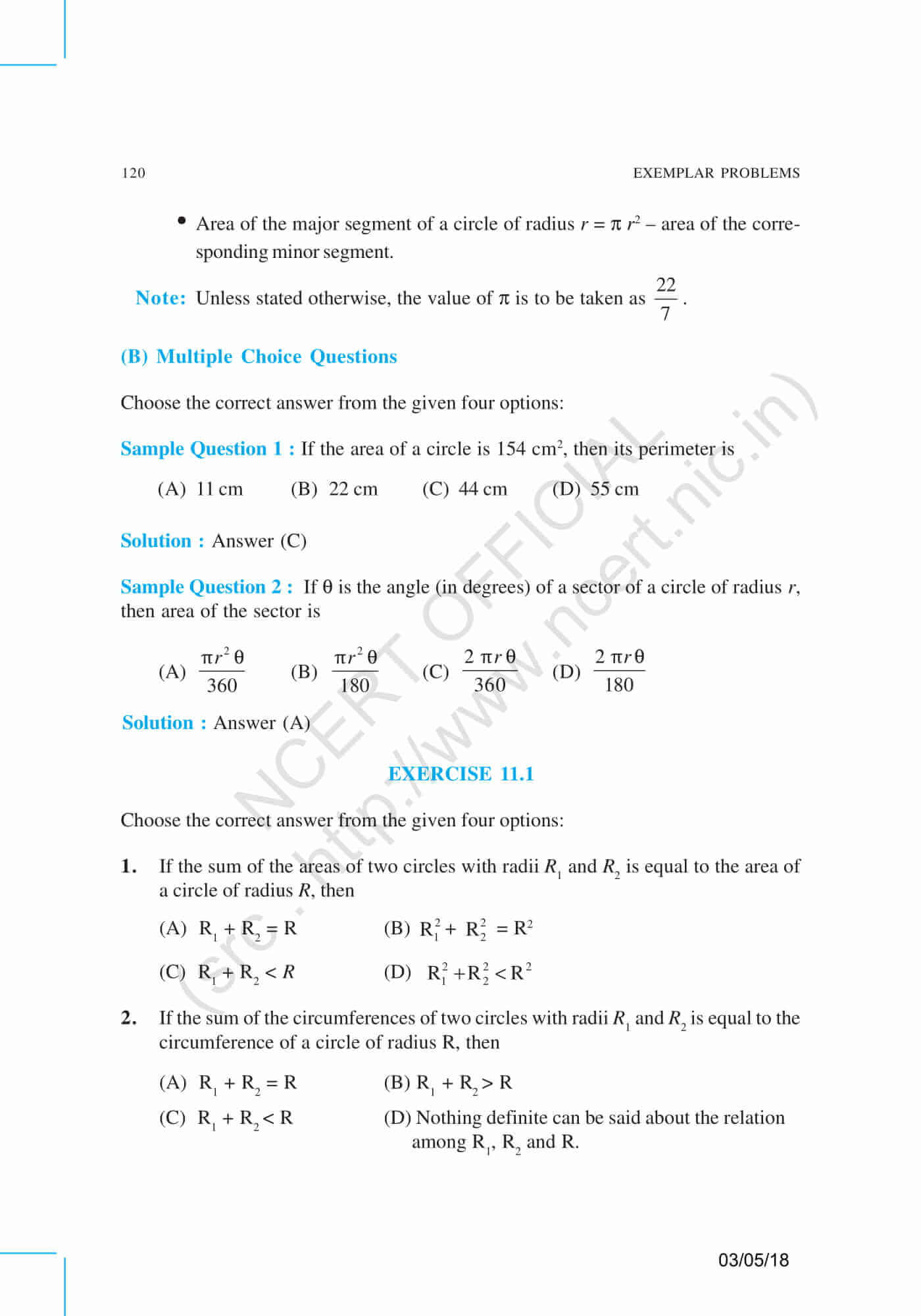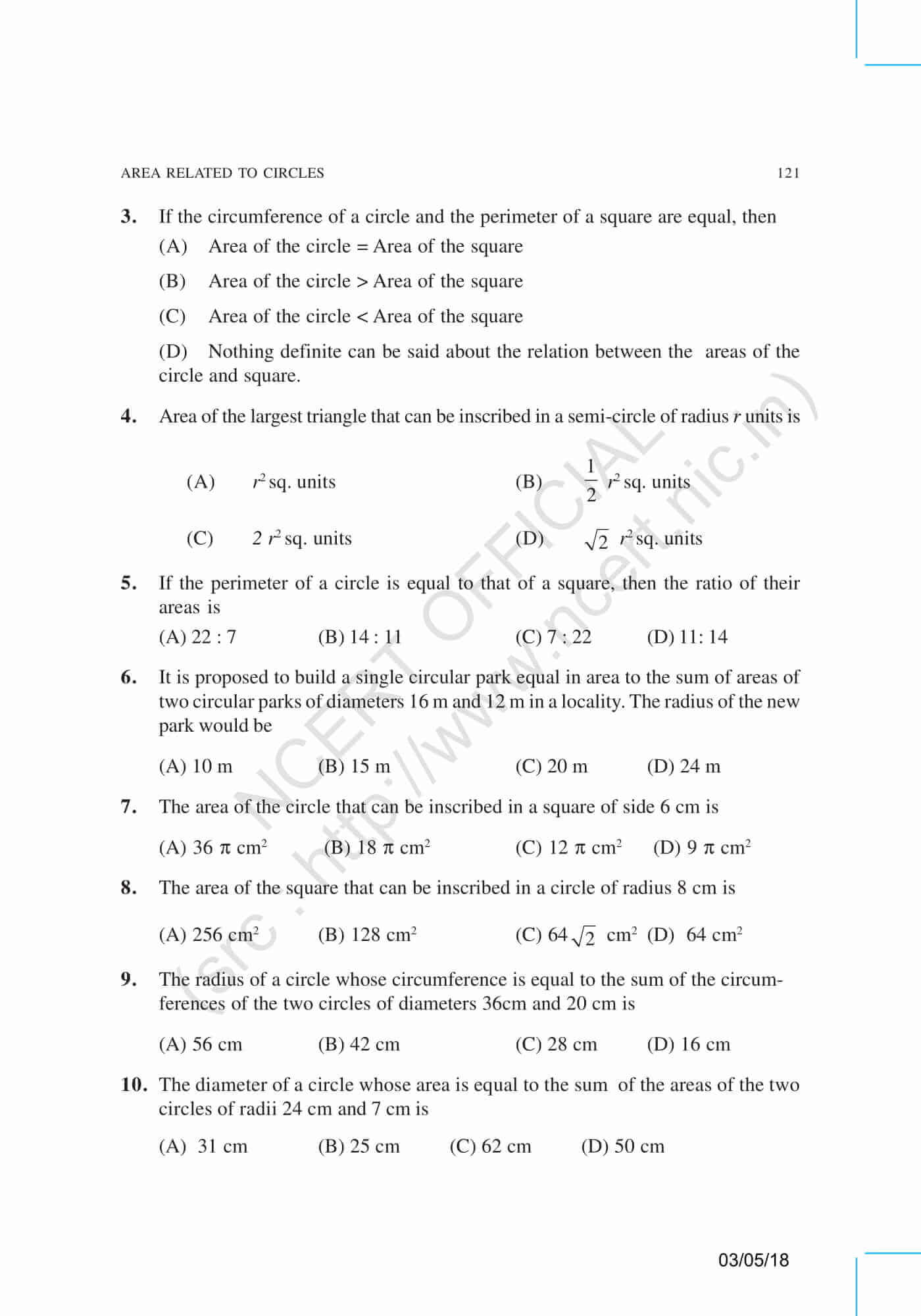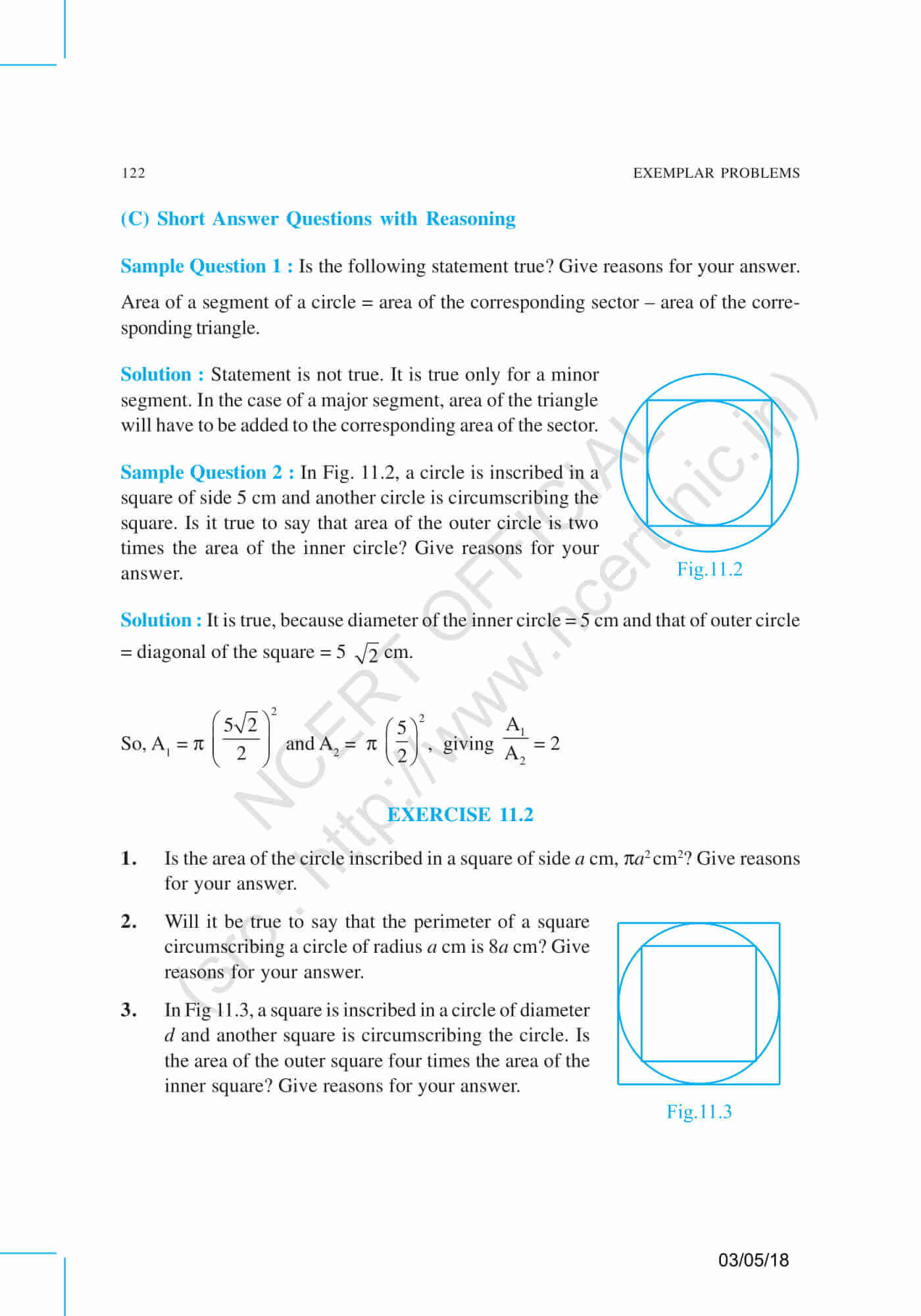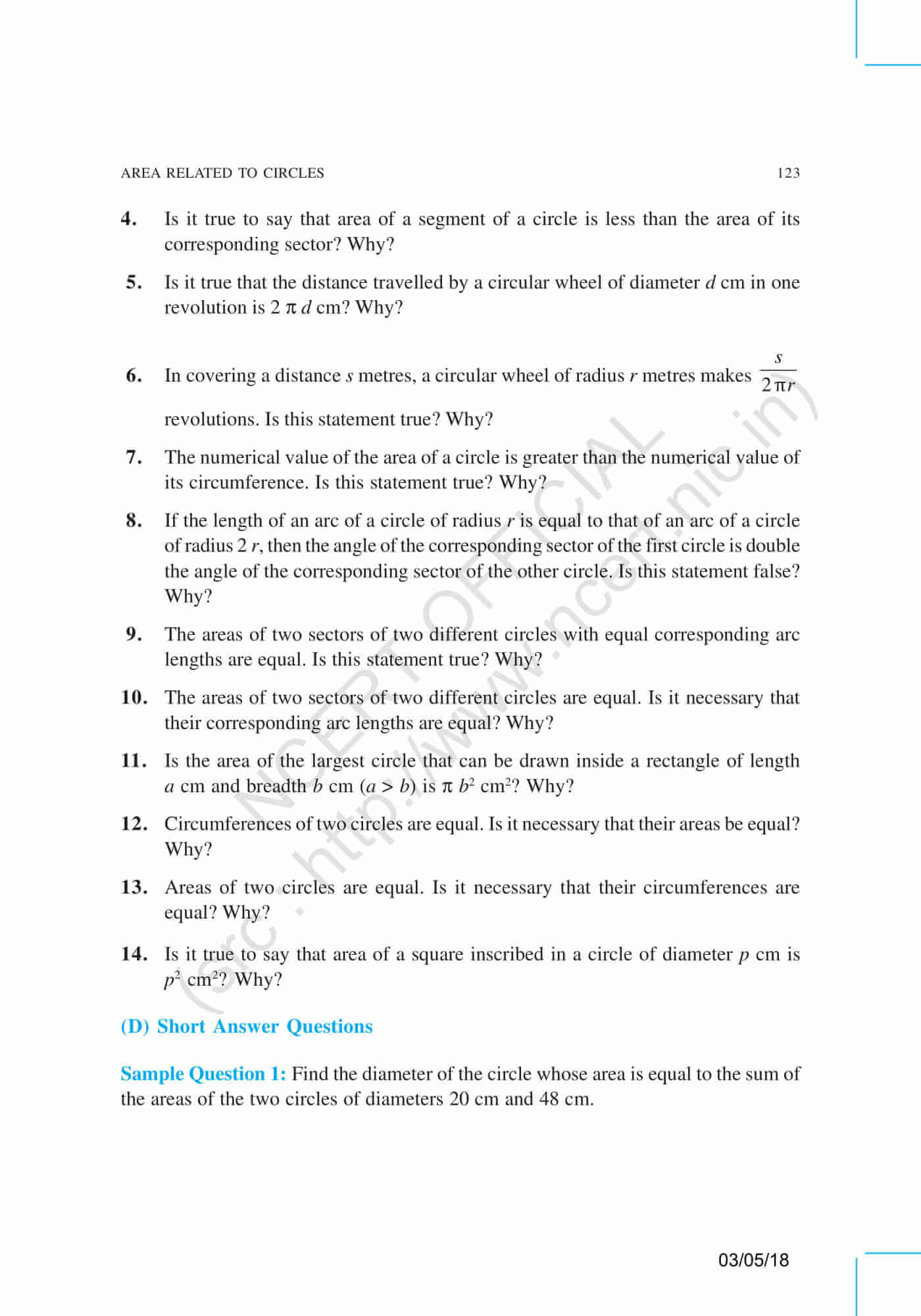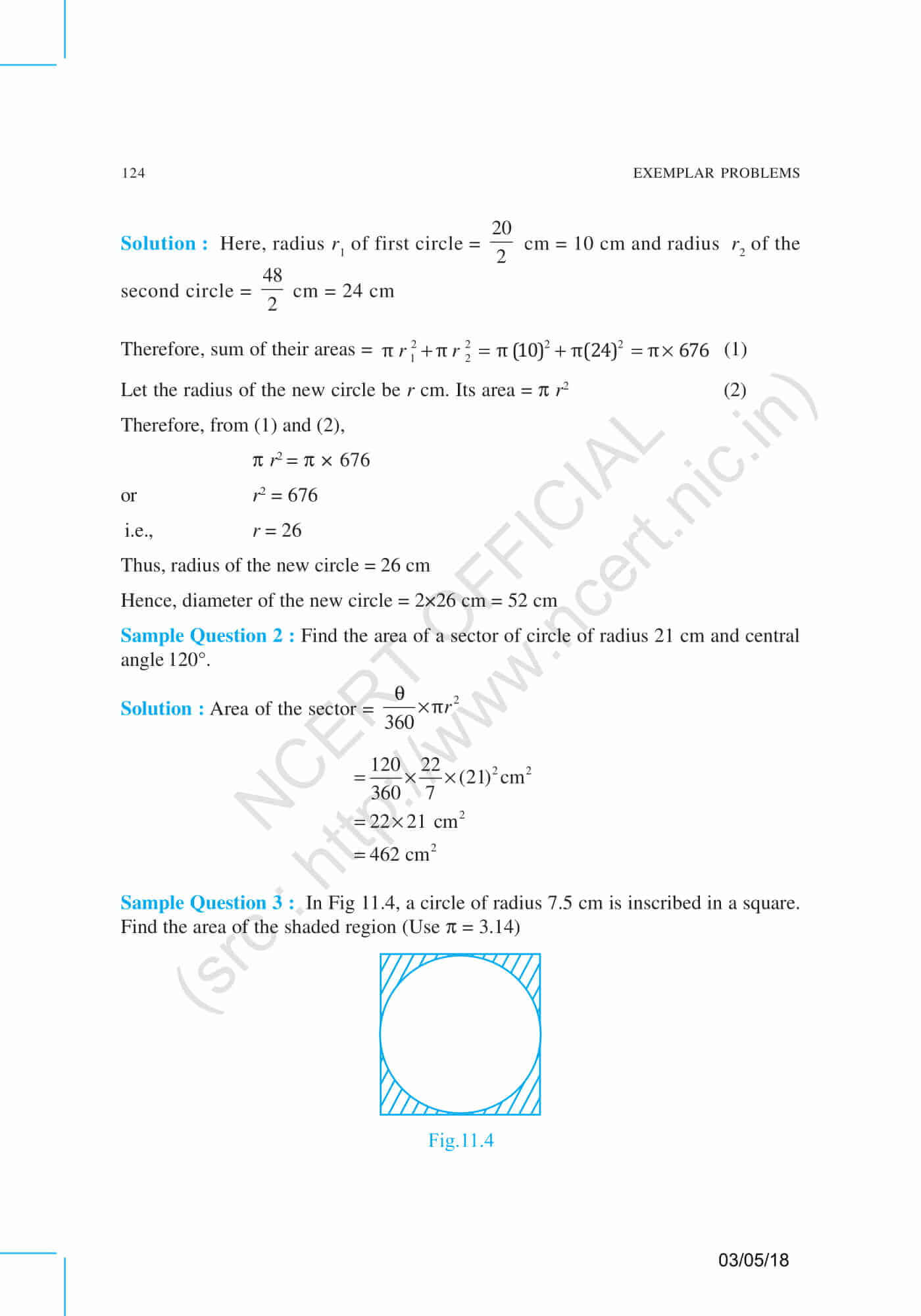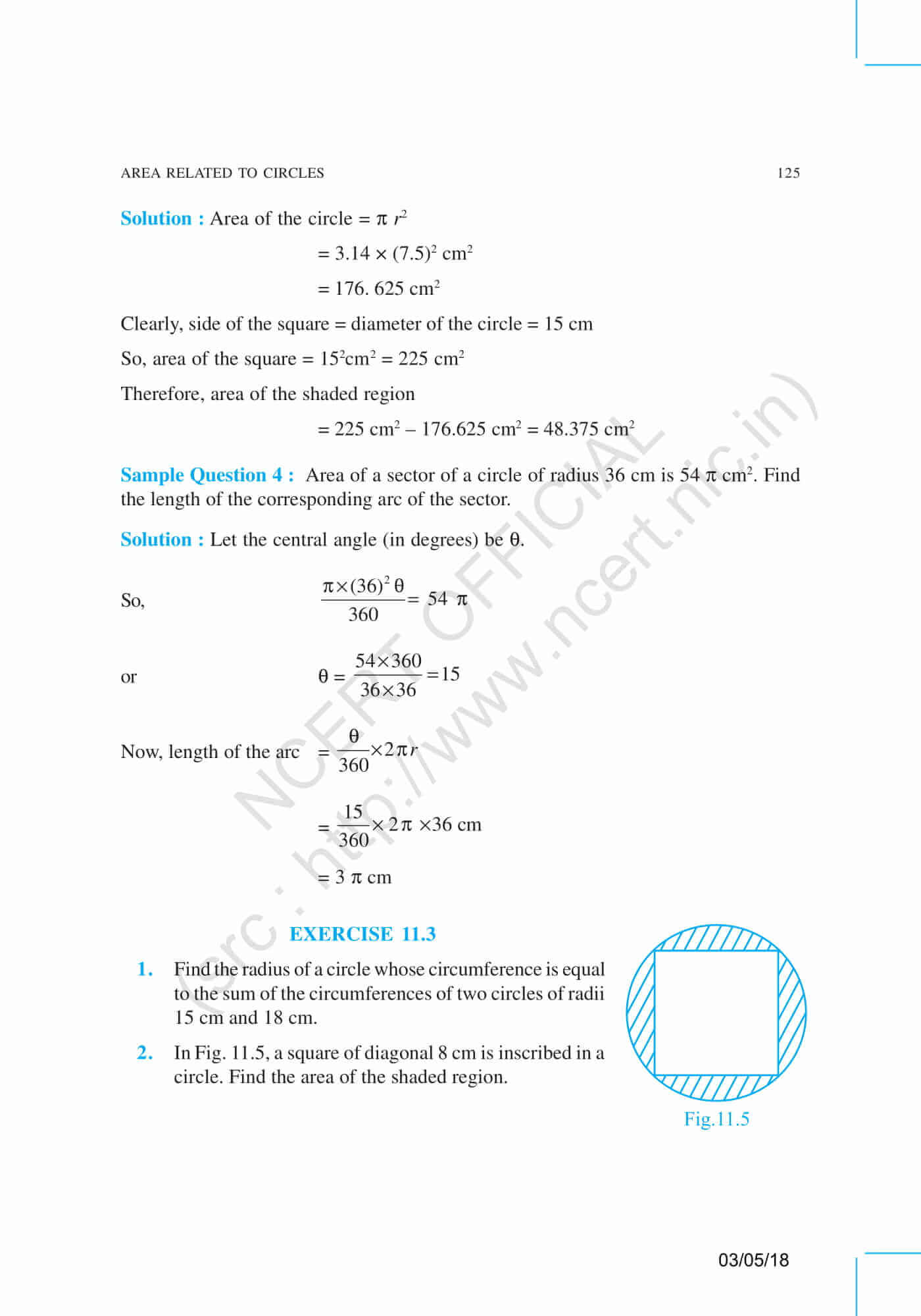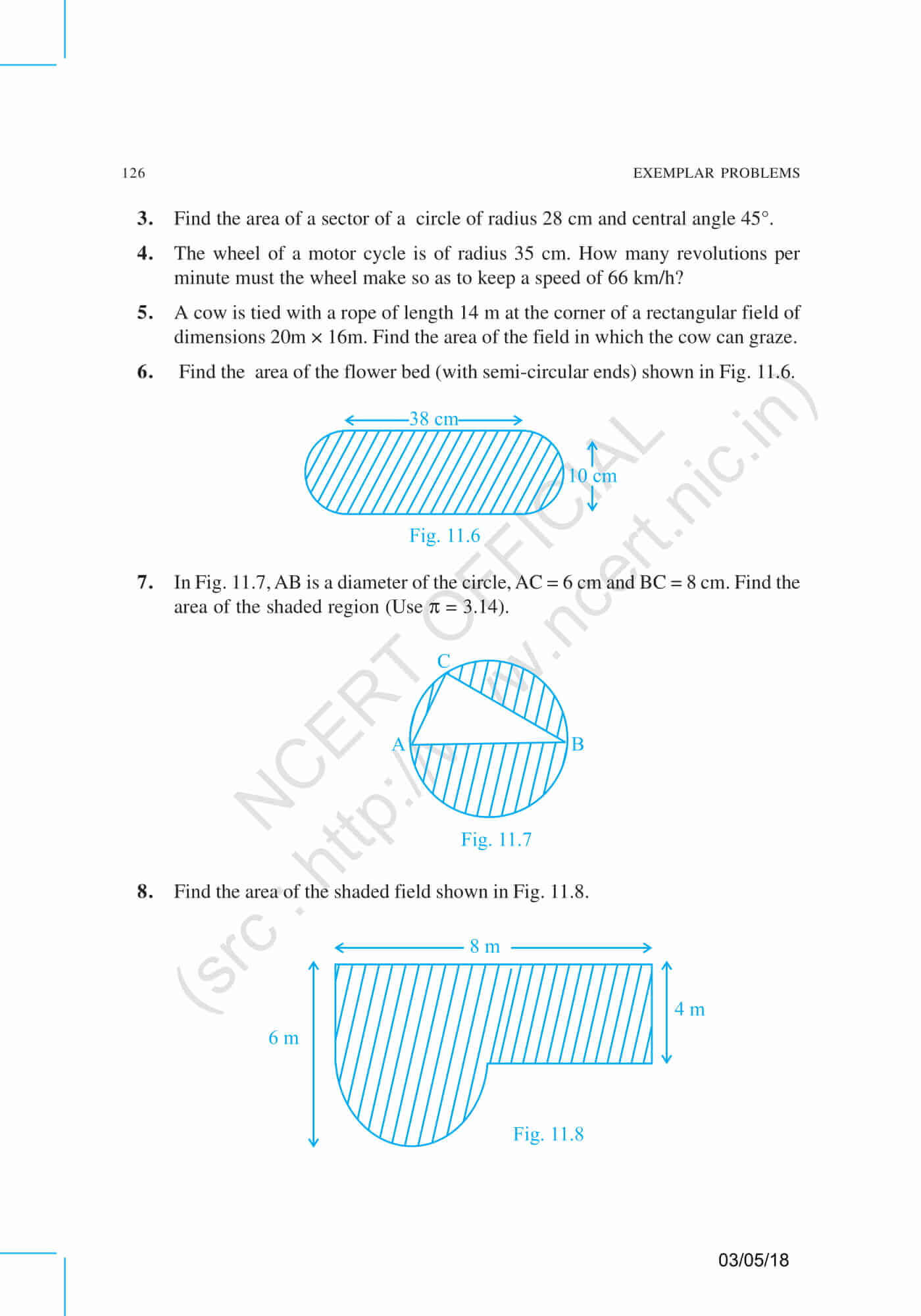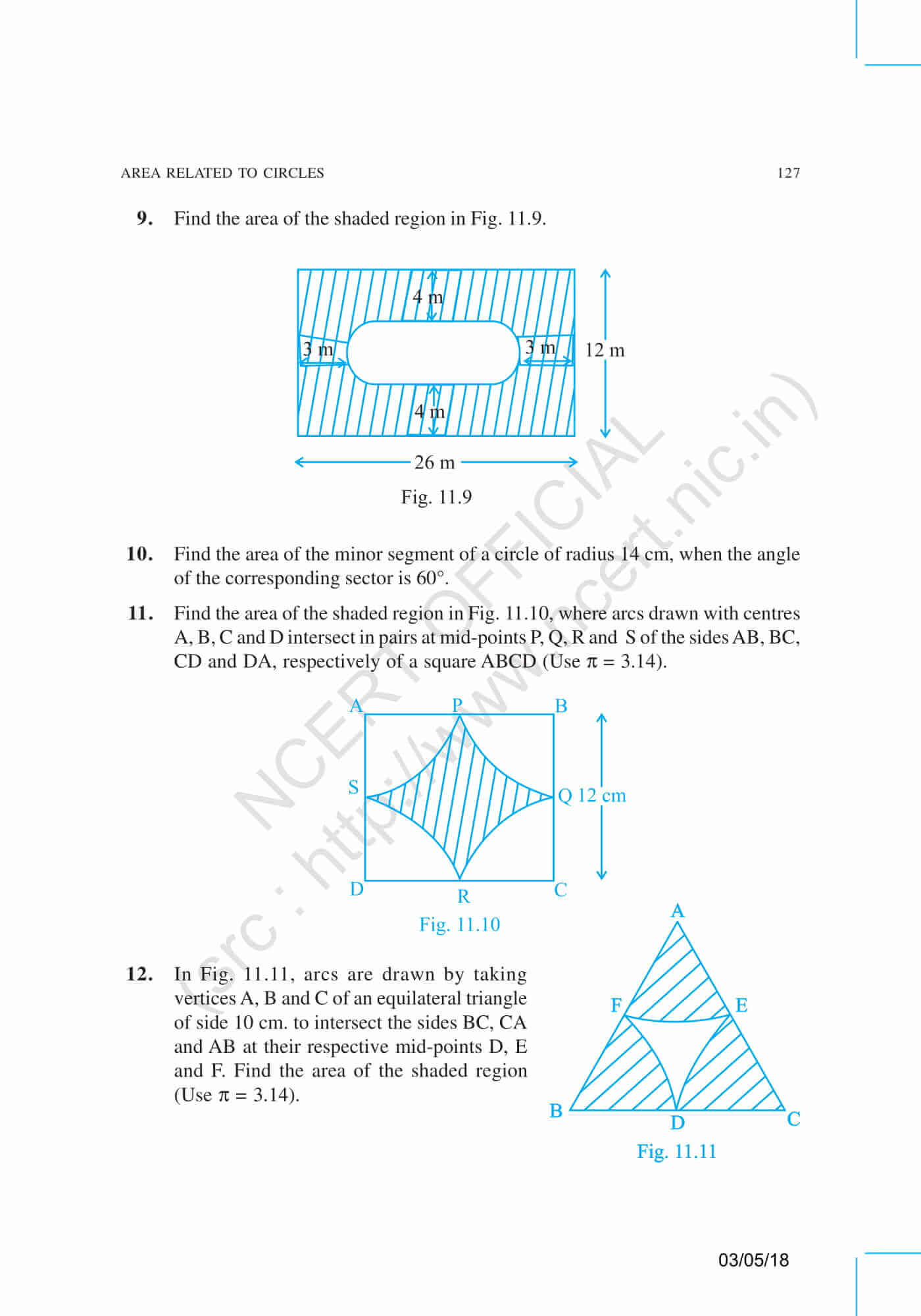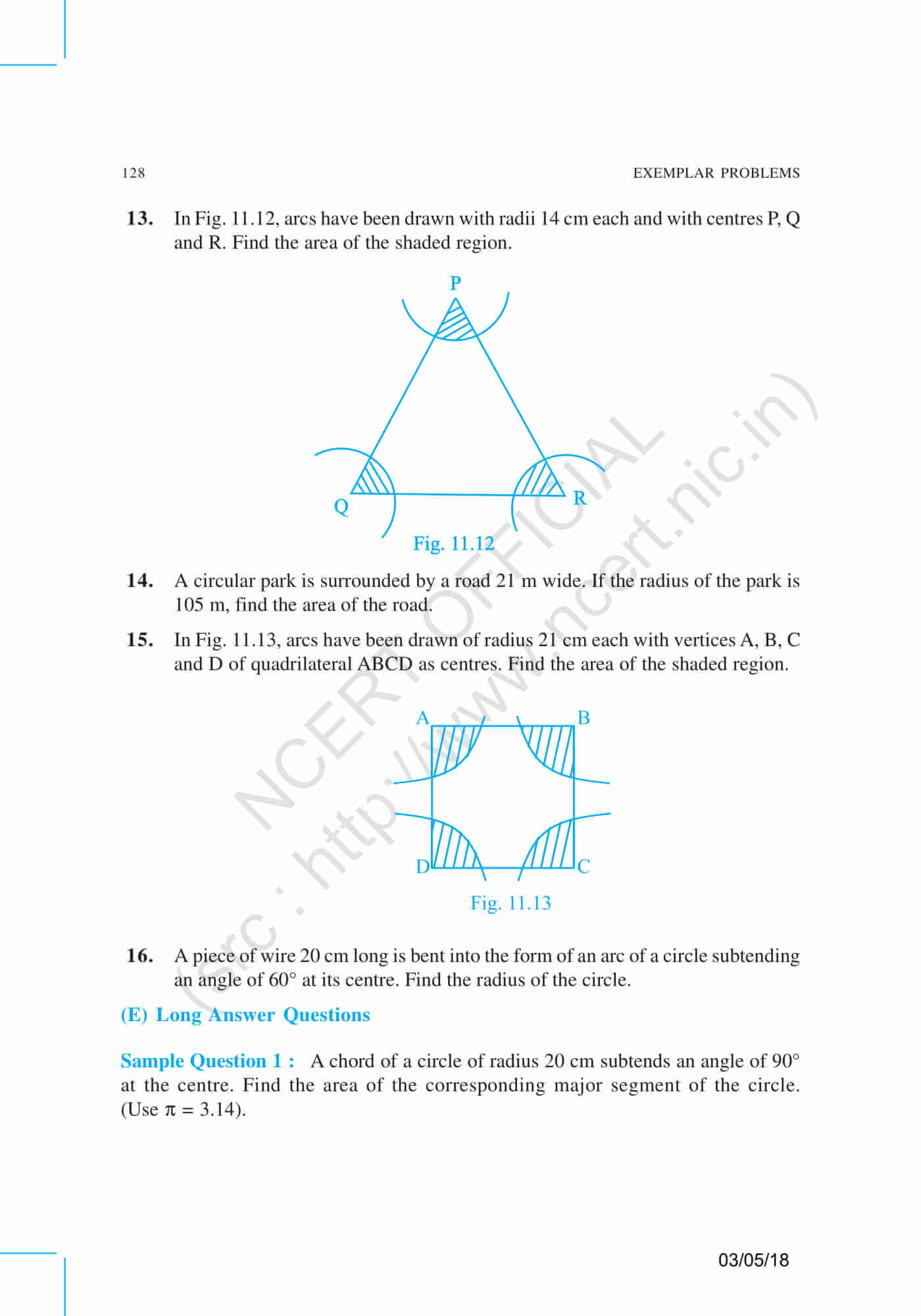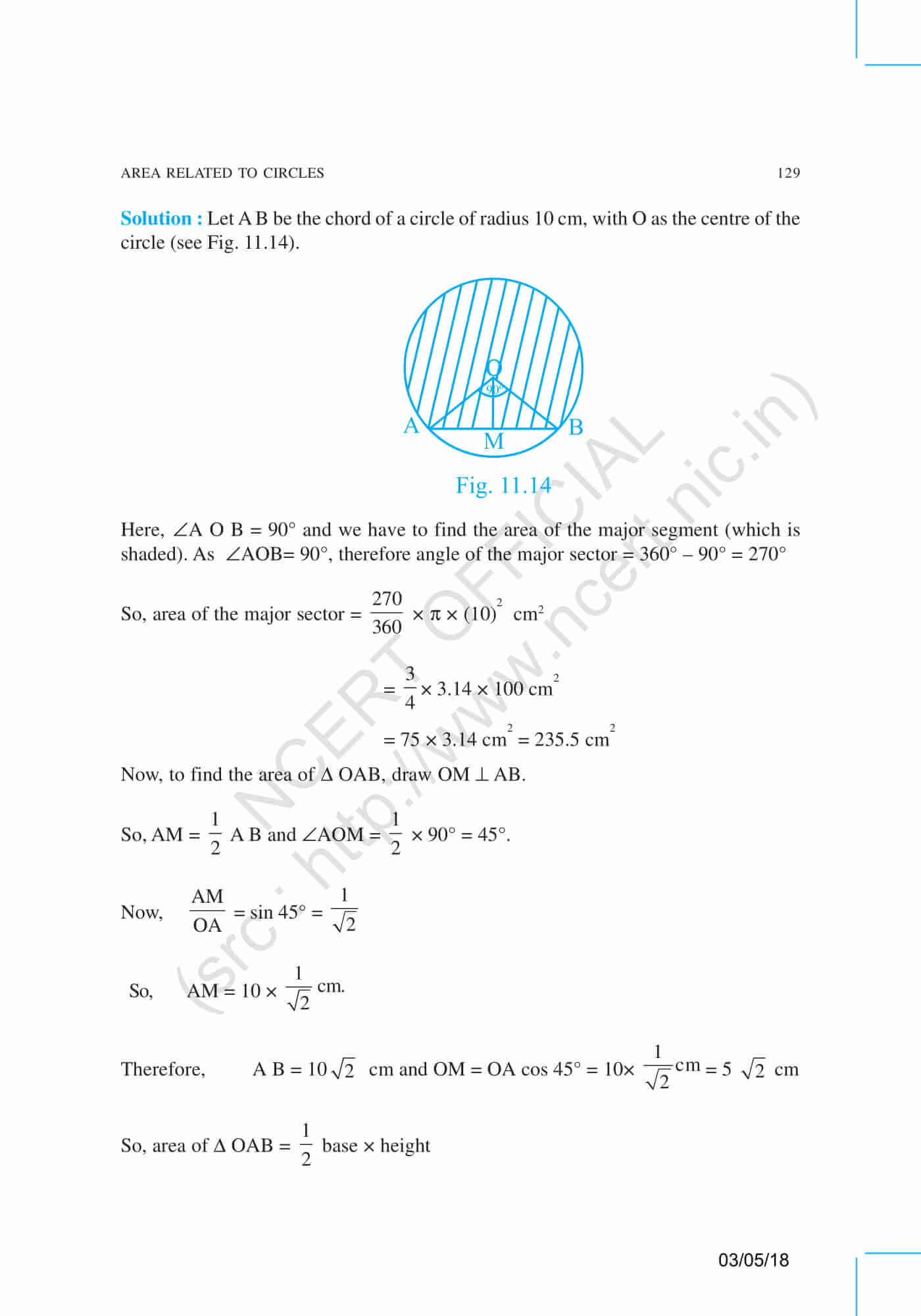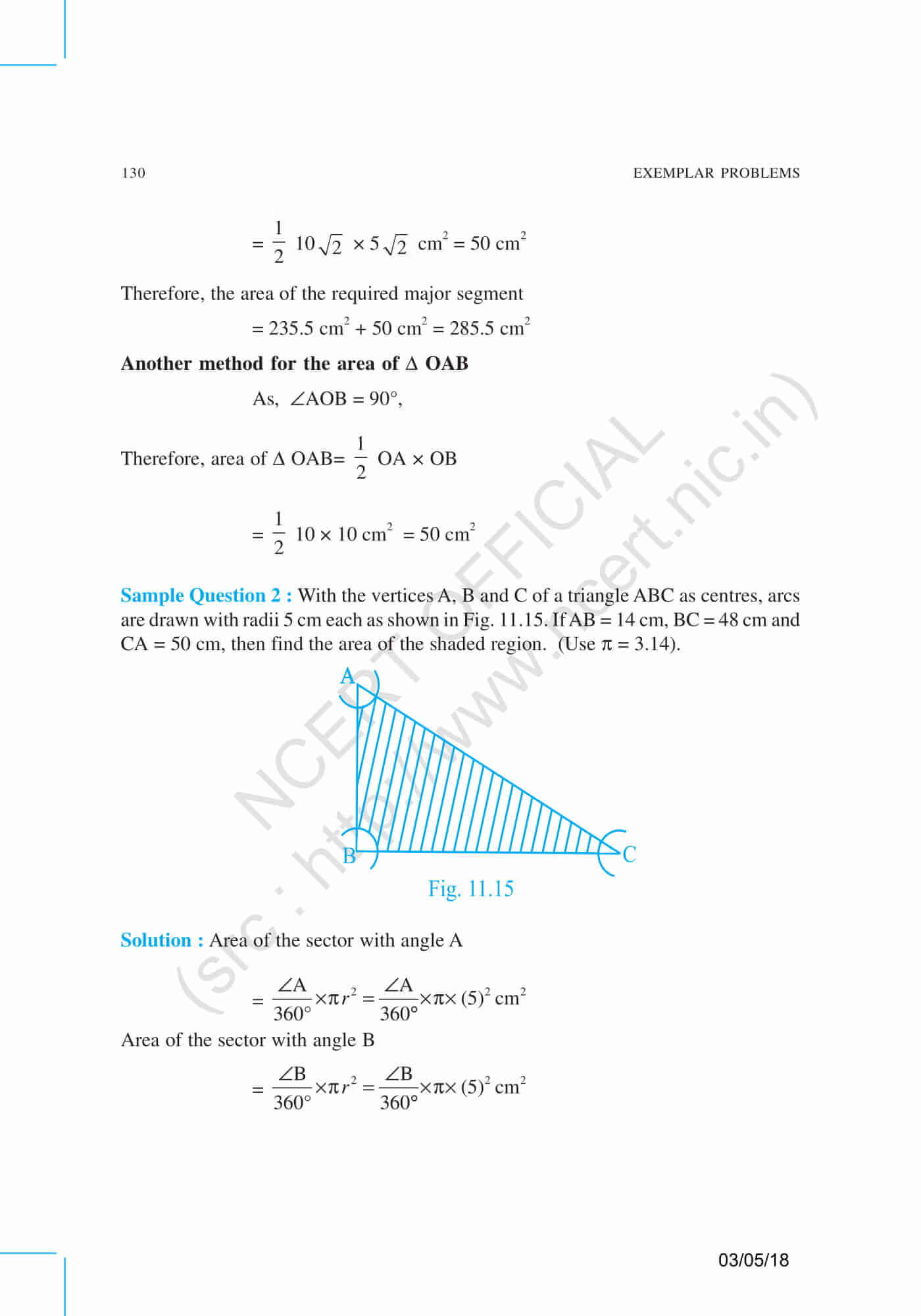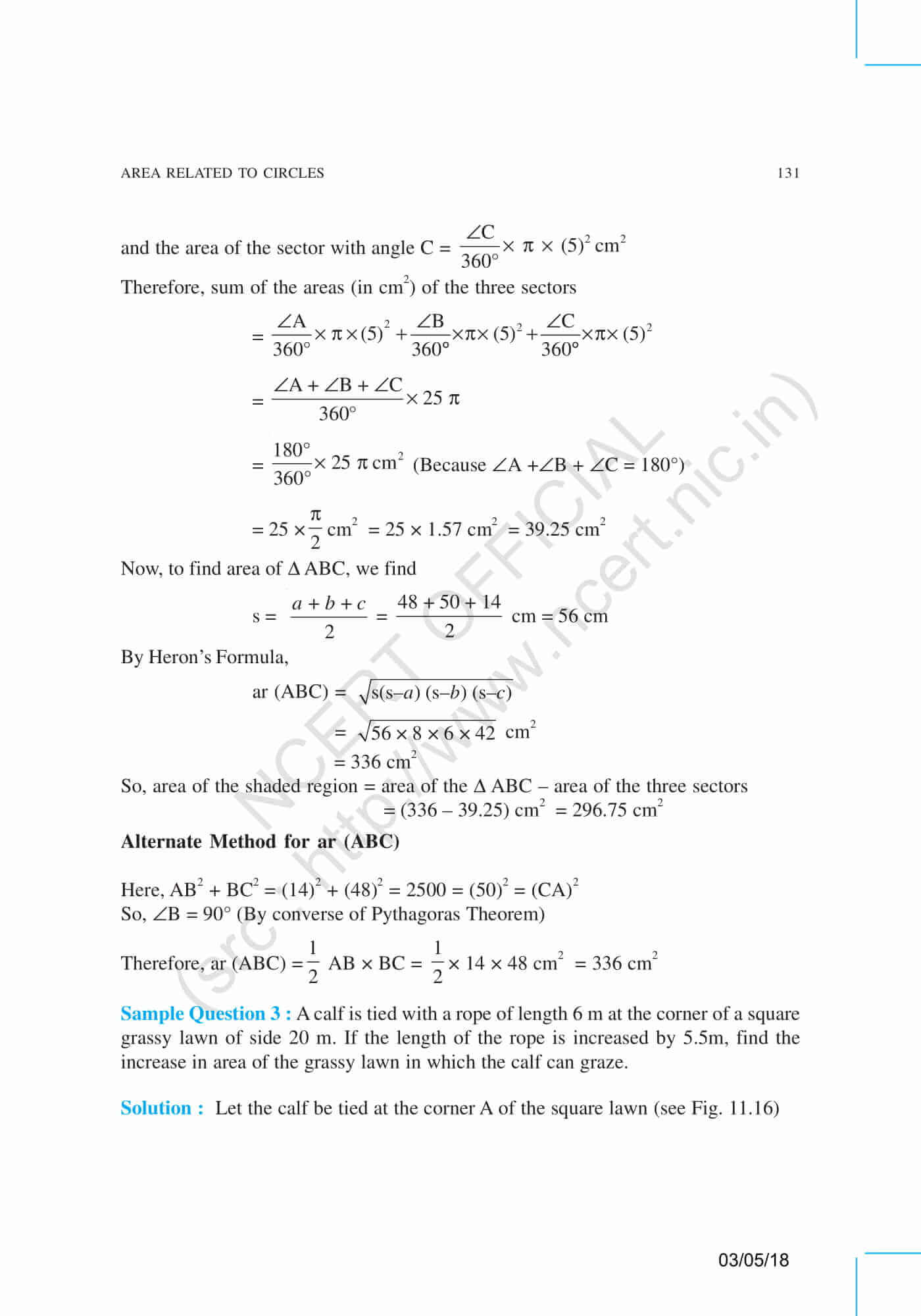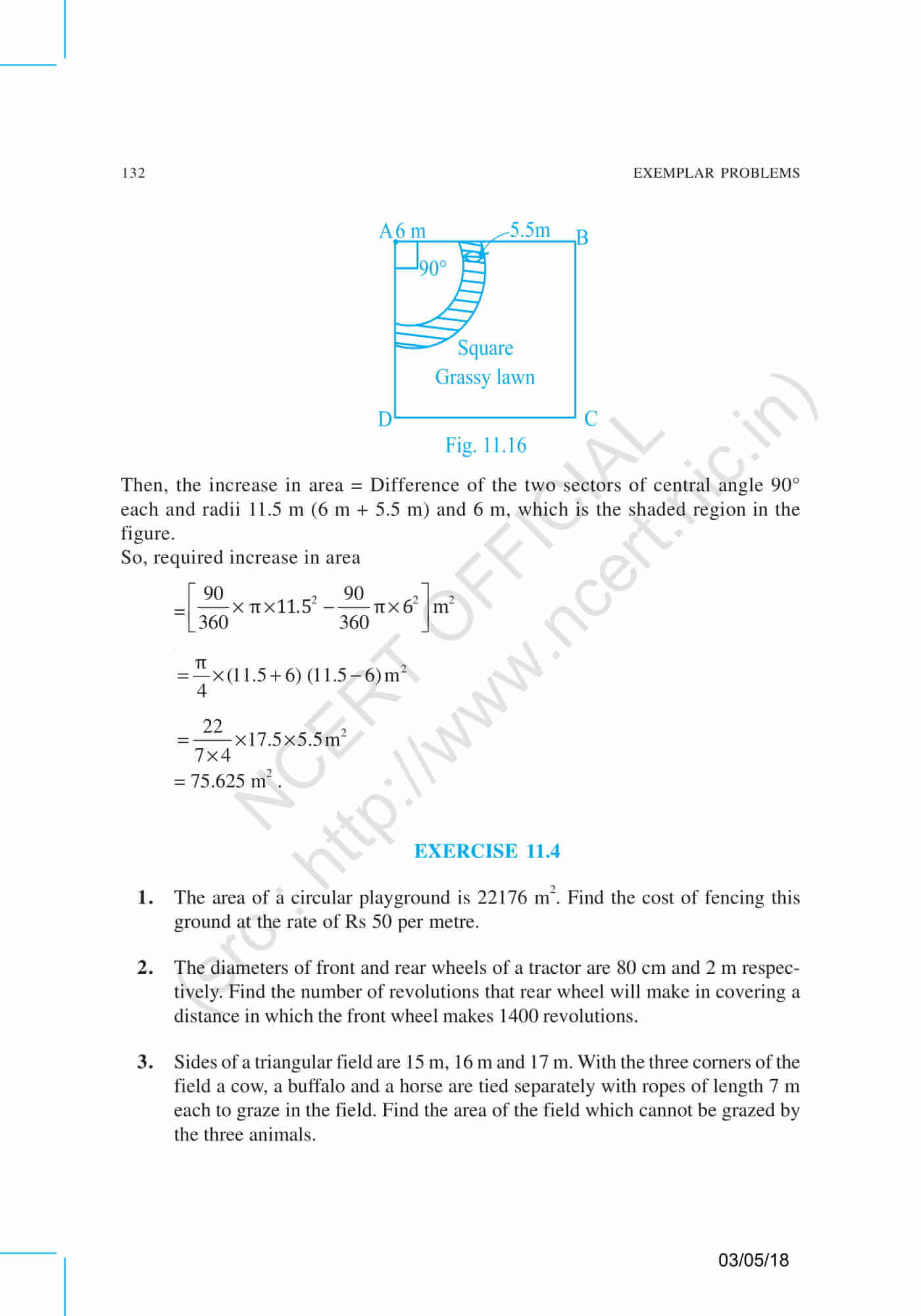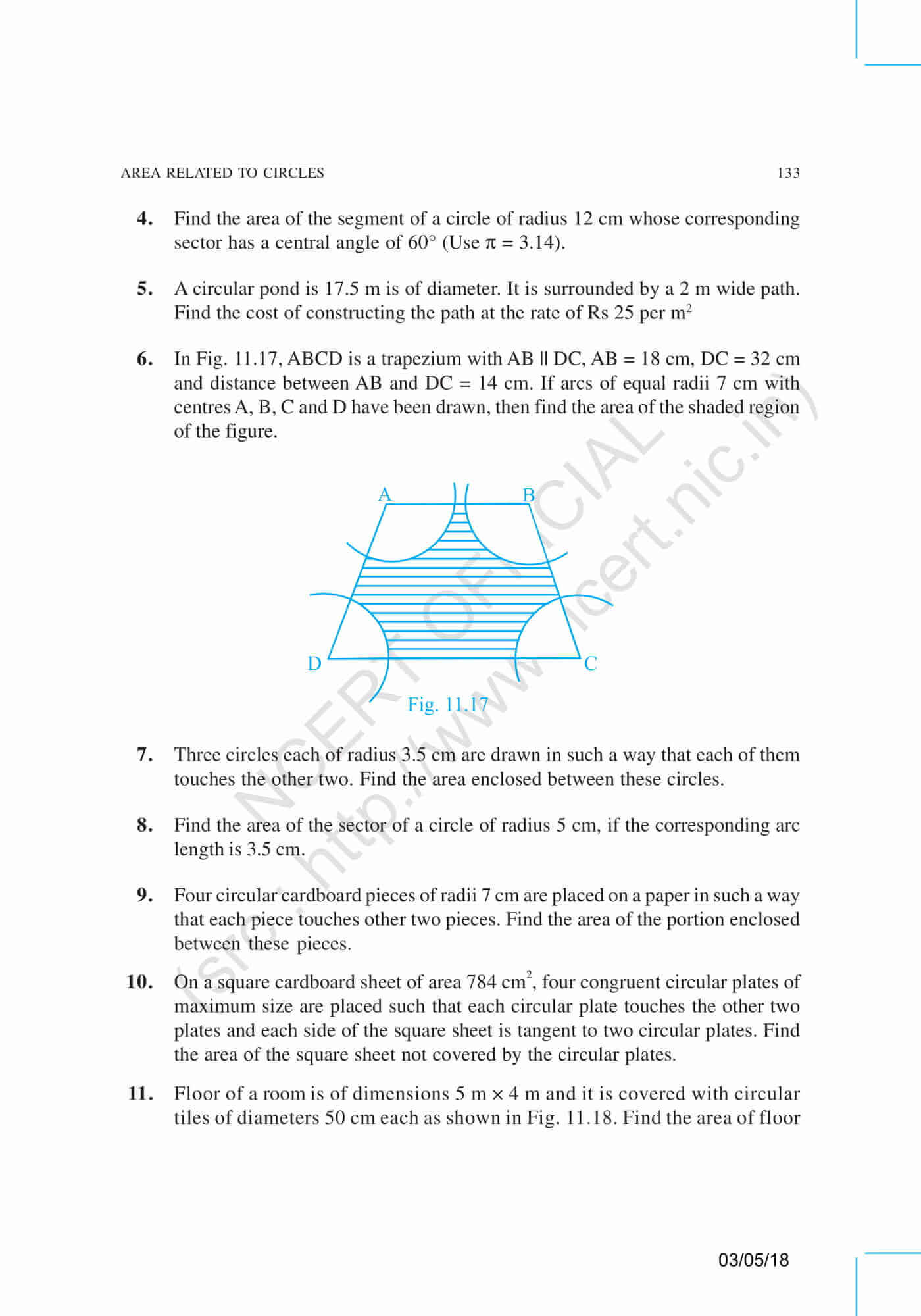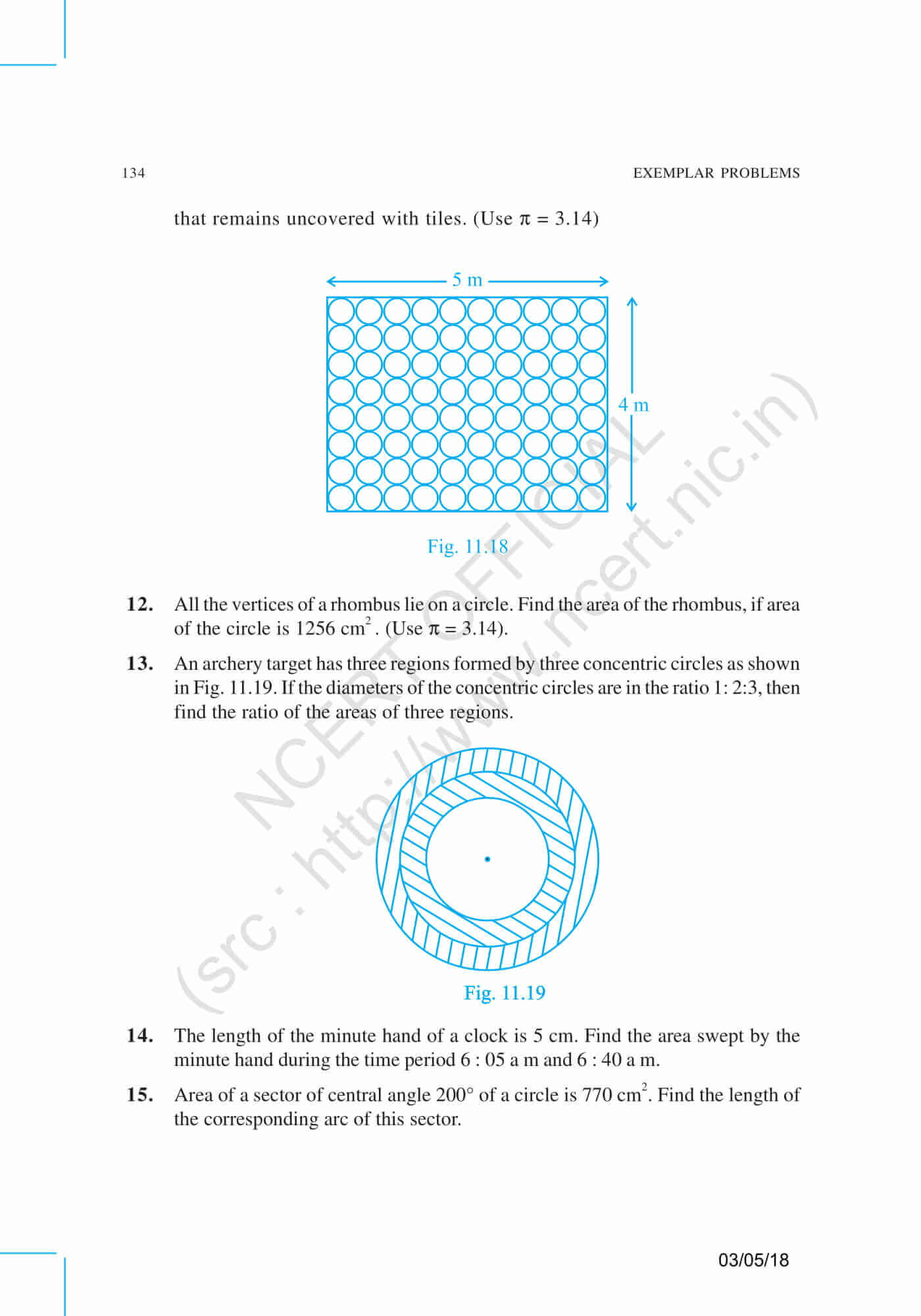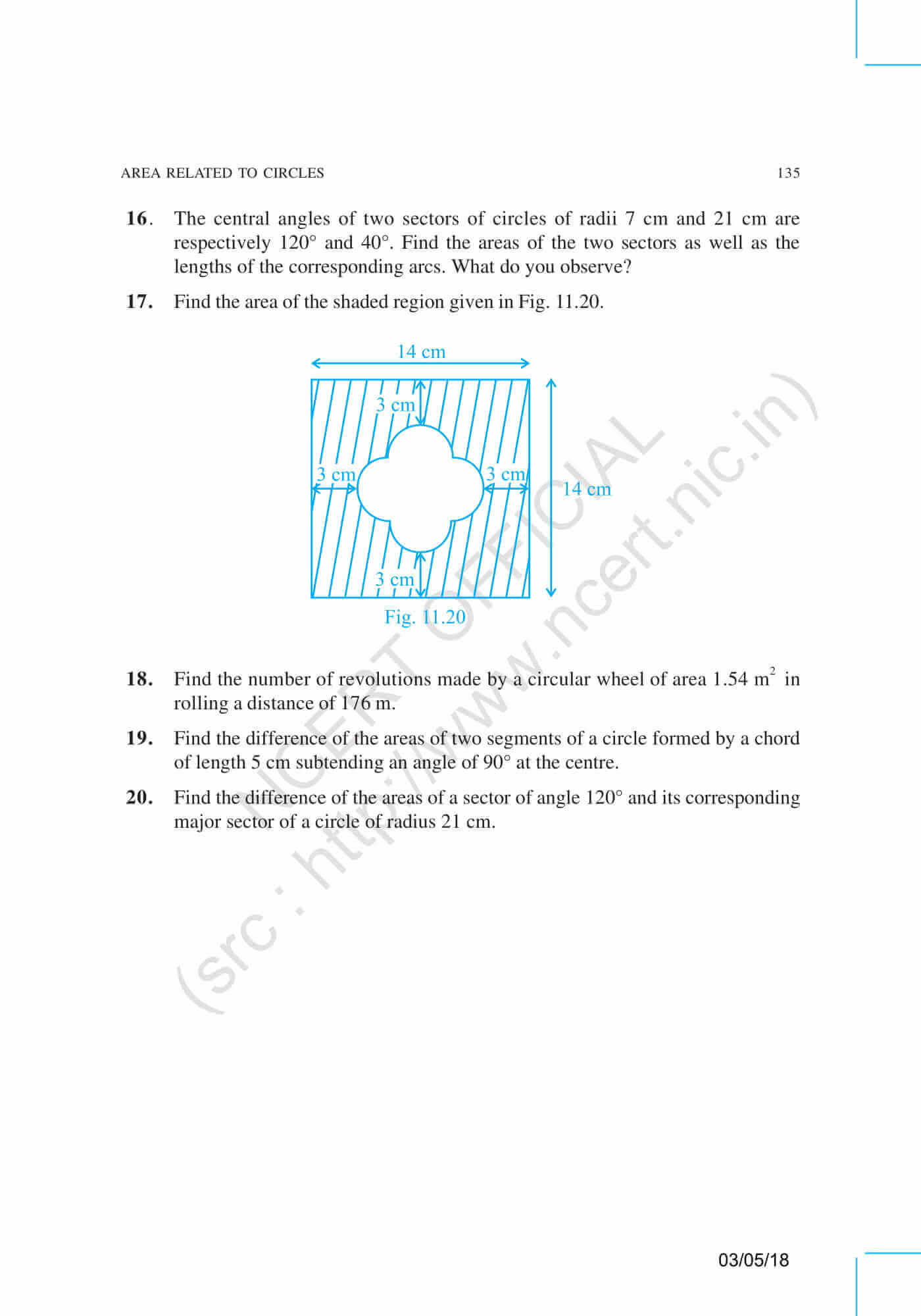 Solve NCERT exemplars for class 10 available for Maths and Science subject and prepare for board exams. Download BYJU'S app to get personalized videos, explaining different types of Maths topics such as area and parameter of the circle, triangles, etc. and experience a new approach of learning to understand the concepts in an easy way.
Also Read