Construction in Geometry means to draw shapes, angles or lines accurately. These construction are carried out with the help of compass, ruler, and a pencil.
Division of a Line Segment-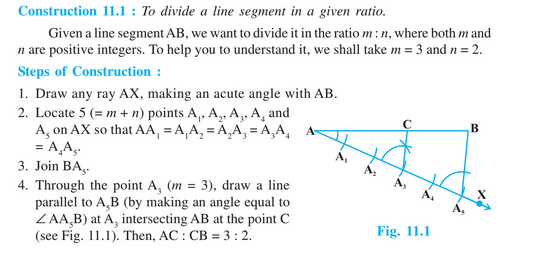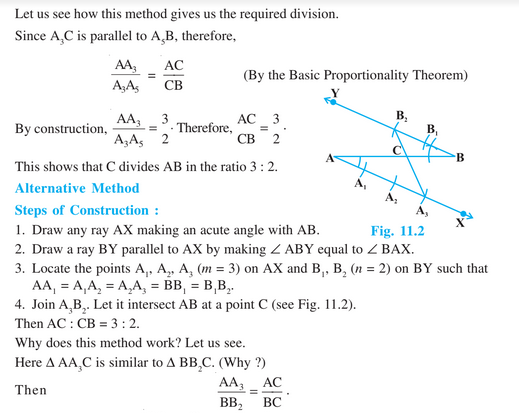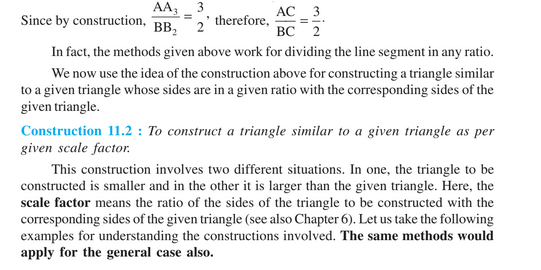 Construction of Tangents to a Circle-
We already know that if a point lies inside a circle, there cannot cannot be a tangent to the circle through this point. However if a point lies on the circle, then there is only one tangent to the circle at this point and it is perpendicular to the radius through this point.
If a point lies outside the circle, there will be two tangents to the circle from this point.