NCERT Exemplar Class 10 Maths Chapter 4 Quadratic Equations, provided here for students to make them prepare for board exams.The exemplars given here has been prepared by experts in accordance with CBSE syllabus(2018-2019) and will help students to solve problems the right way as well as find answers to the most difficult questions given at the end of the chapter. Students can use these solved questions as a reference tool to practice maths effectively and in the process develop good math skills. Students can also prepare for competitive exams using this exemplar.
Class 10 Maths NCERT Exemplar For Quadratic Equations
Chapter 4 in class 10 maths is an important chapter for students. Besides, there might be several questions based on this chapter and students have to solve problems using the quadratic equations. Further, while dealing with this chapter students will learn about different quadratic equations and how to find solutions by either using the factorization method or the square method. To help students grasp the complete concepts of this chapter, free NCERT Exemplar for class 10 maths chapter 4 – quadratic equations is provided here.
Students can go through the exemplar problems and solutions for chapter 4 to understand the concepts introduced in this chapter, such as;
Representing the given situations mathematically in the form quadratic equations
Solving quadratic equations with the help of the factorization method
Solving quadratic equations by completing the square
Determining the nature of roots
BYJU'S provides online study materials such as notes, exemplar books, questions papers, Maths NCERT solutions for class 10th, to help them prepare for board exams in an effective way and score with good marks.All these materials are available in downloadable pdf format. Students can also get an idea of question pattern and marking scheme of chapter 4 in the main exam by solving the sample papers and previous year questions papers.
Students can access class 10 maths chapter 4 NCERT Exemplar PDF below.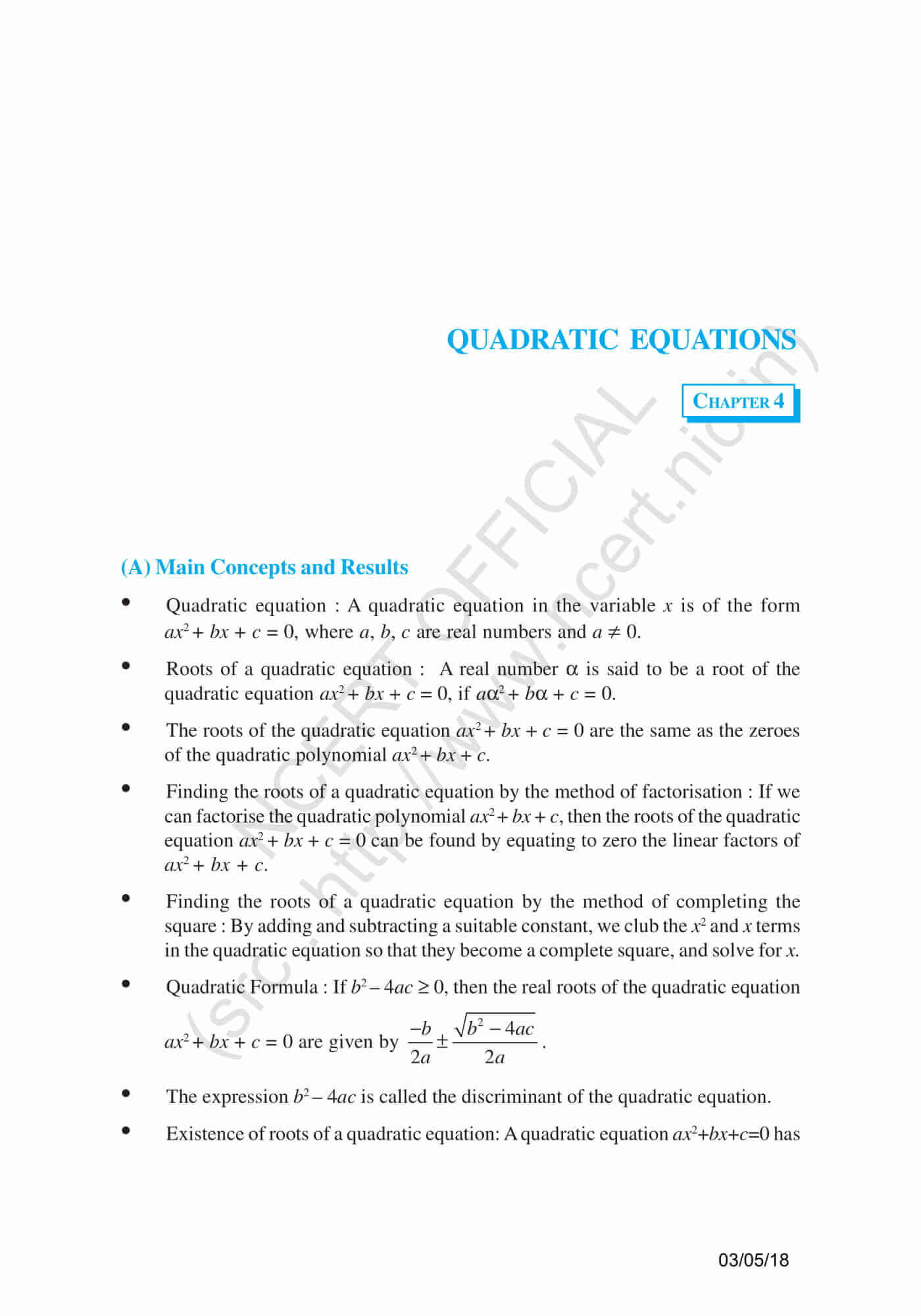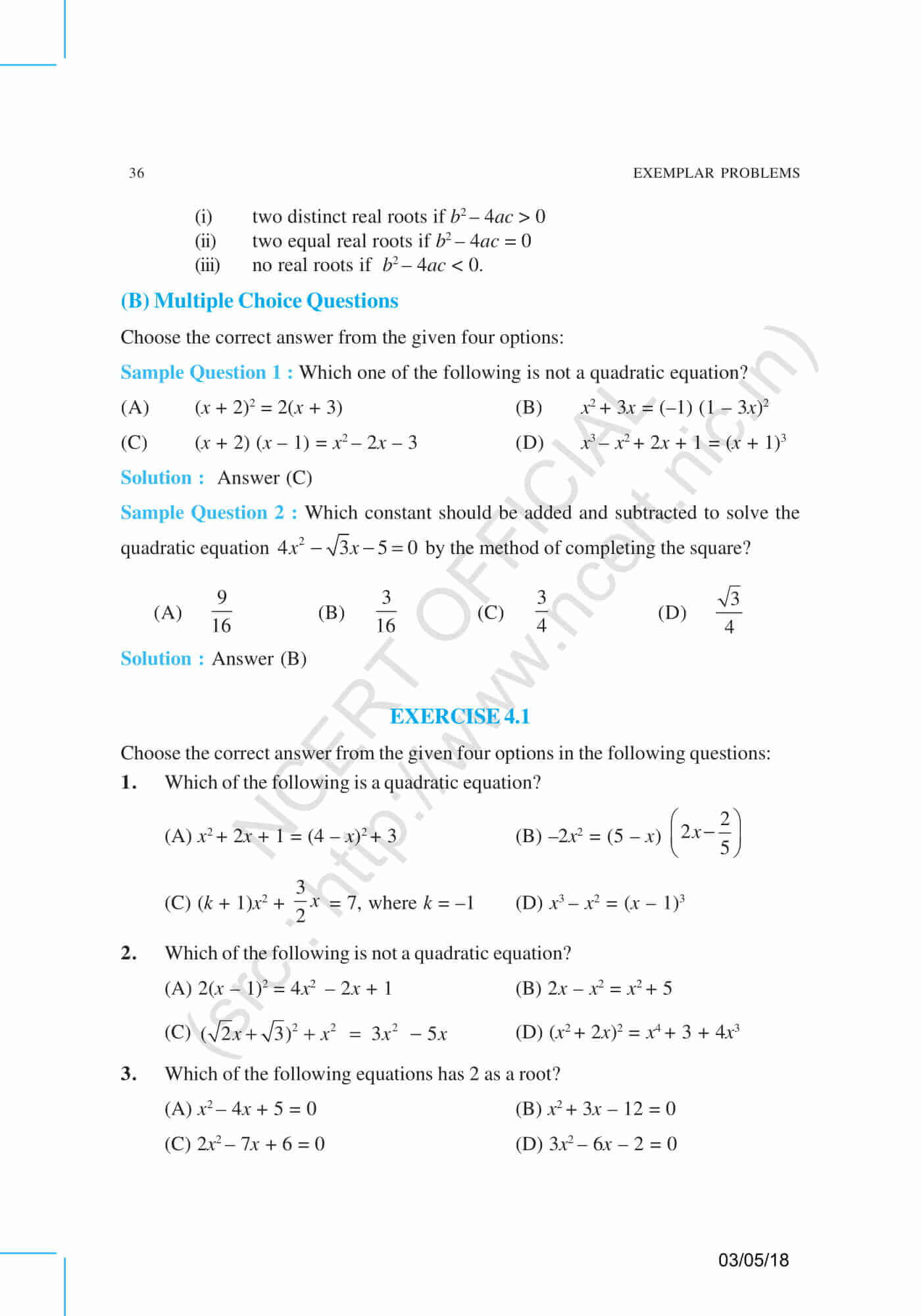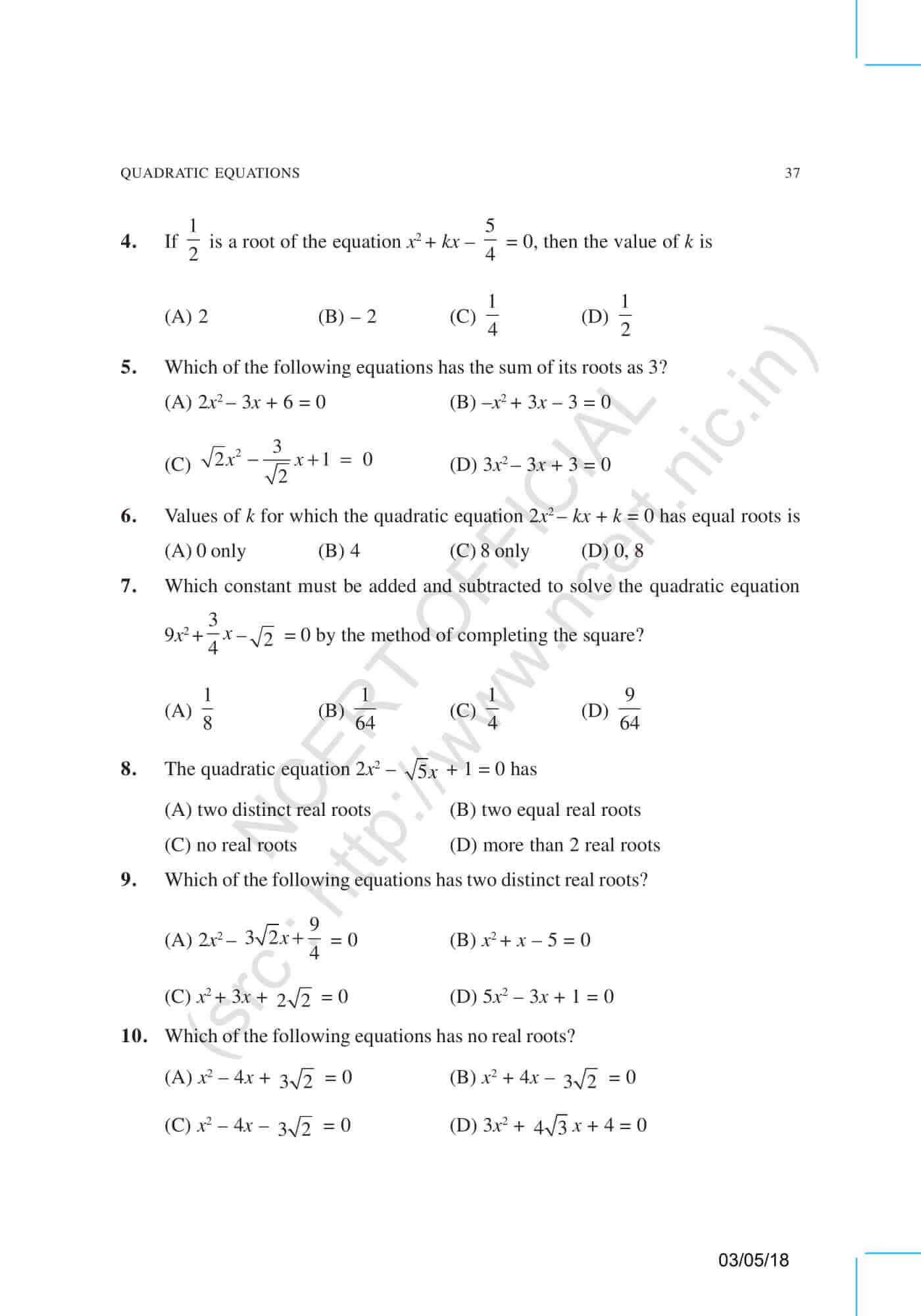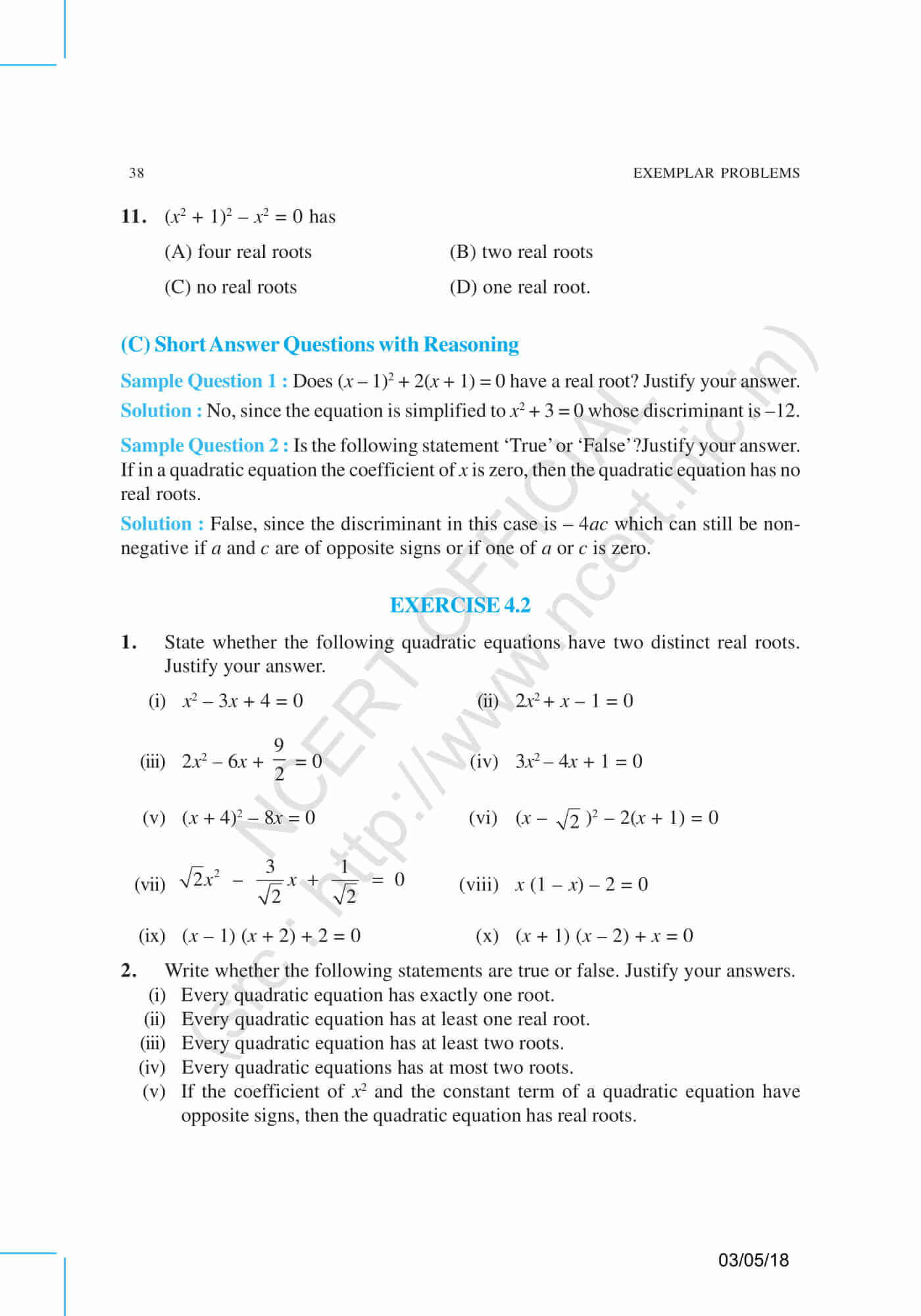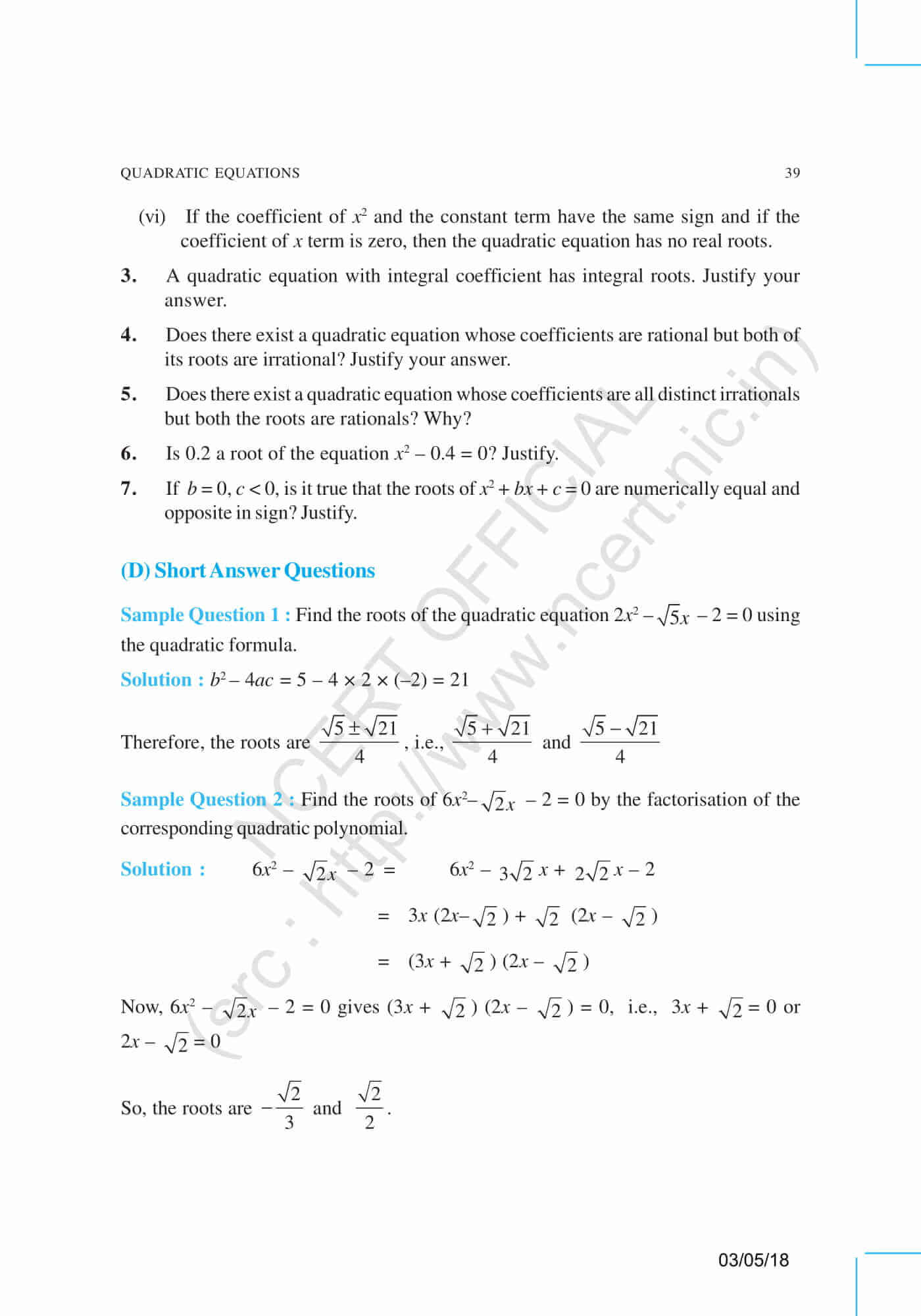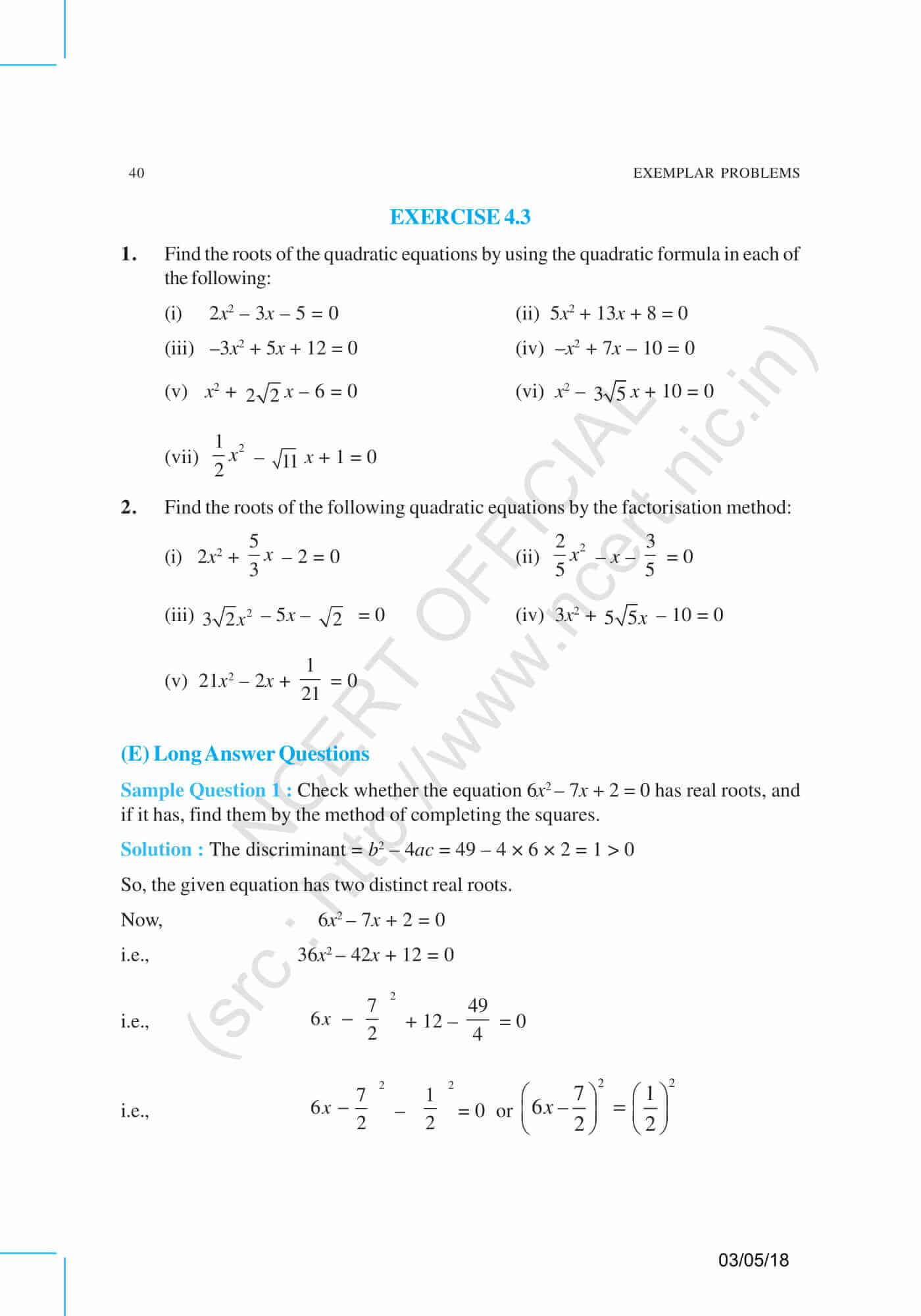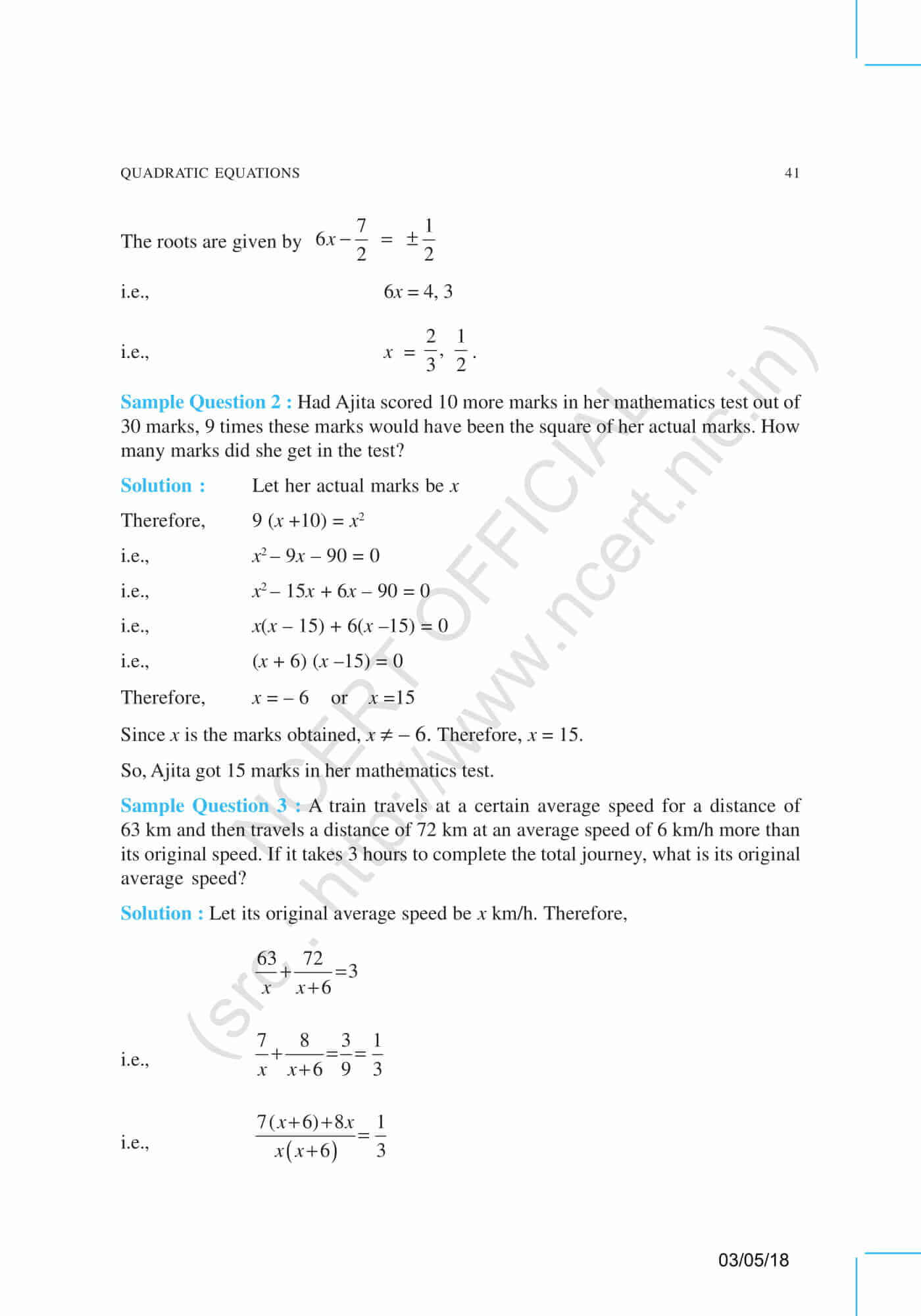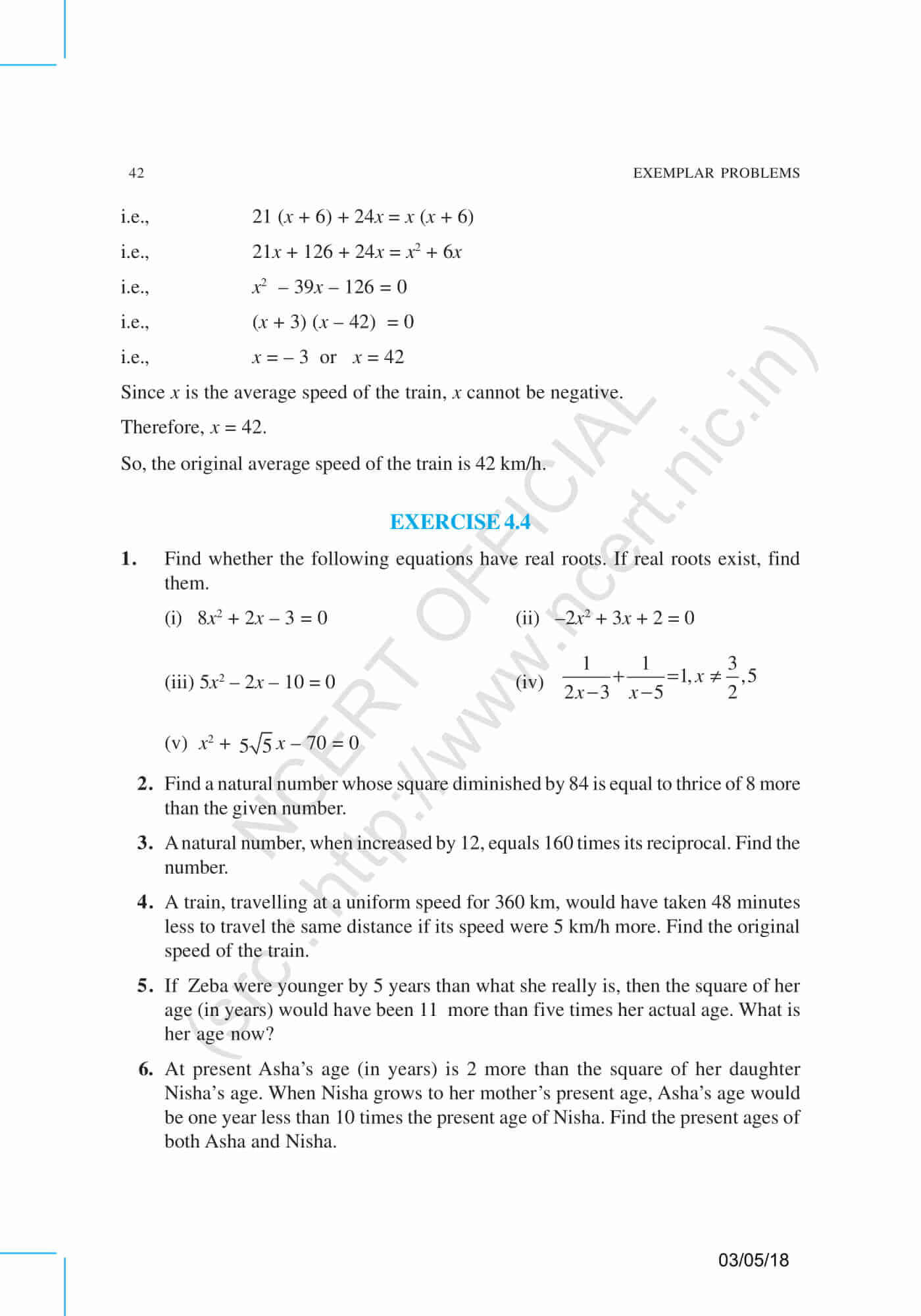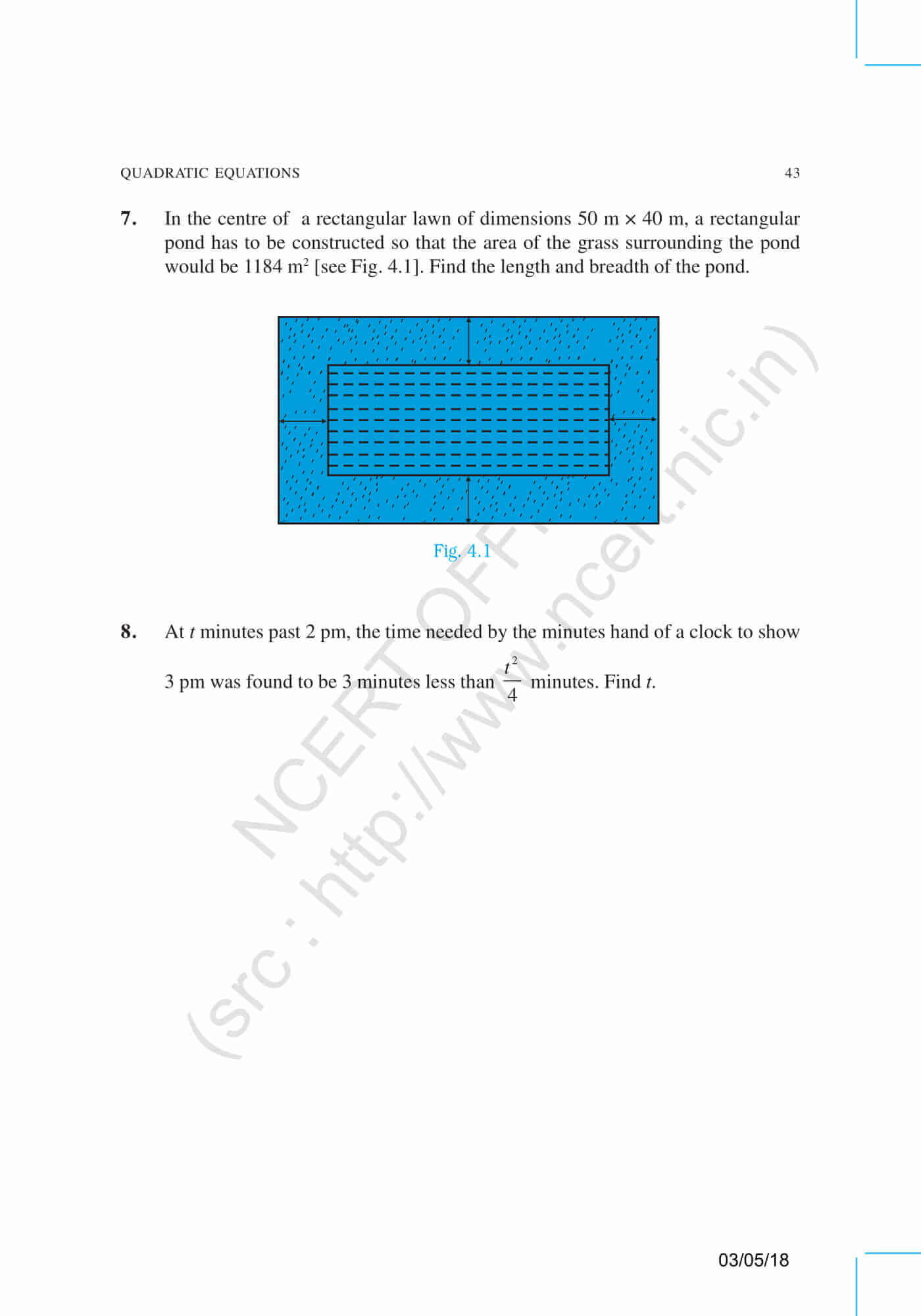 Get updated materials to learn from us and download BYJU'S-The Learning App to have an experience of a new method of learning with the help of educational videos clearing the concepts of Maths topics such as quadratic equations, linear equations, etc. in a visual way.
Also Read