The NEET 2022 exam is to be held on the 17th of July.
Candidates had tried every possible trick in the book to ace NEET and get entry into their dream medical colleges.
While preparing and even after taking up NEET 2022, students often stumble upon several questions, one such question is how many marks are required to clear NEET? With this article, we bring to you the answer to this question which students most often think about, in some cases, students ask this question before starting to prepare for NEET.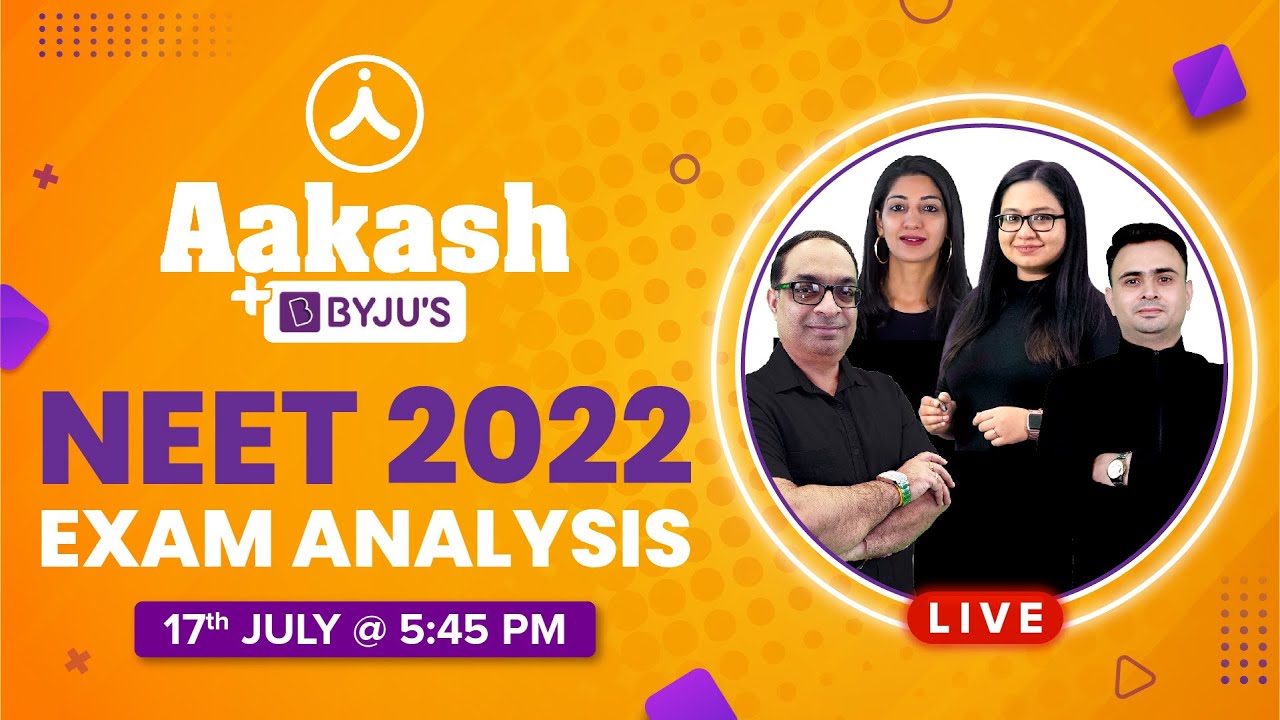 By now, students must be well aware of the NEET exam pattern and marking scheme, and acquainted with the procedure that follows after the NEET results are declared. Candidates qualify for NEET exams if they manage to clear the NEET cut-off announced. Every year the cut-off score varies, depending on various factors such as the number of candidates participating in NEET that year, the difficulty level of the paper, the highest marks scored (by the topper) for the year etc.
For instance, NEET 2019 was deemed to be an easier paper relatively, hence the cut-off followed suit and was expected to be high. One is expected to score in the range of the cut-off specified to qualify for the exam and get admitted under the All India Quota. Results of NEET 2020 too had many students surpassing the 600 mark. Hence, cut-off too was in accordance.
NEET 2021 question paper fared between easy and moderate, the NEET 2021 cut-off hence was in accordance.
Also See:
To look at it broadly and answer the question of the article – we can comprehend cut-off in two ways:
Cut-off
To clear the exam and qualify
For seats in government institutes
NEET Cut-off to clear exams indicates that one has to clear the exam with the NEET cut-off score specified in order to seek admissions in any of the non-government or privately run medical institutes.
The second point to look at is the cut off for government medical colleges. If you are aiming at securing a seat in government colleges, the cut-off, in this case, is high. You have to score more than 600 and not lesser in such colleges, as the level of competition for seats in government colleges is extremely fierce.
Also see: NEET Preparation Tips
If you maintain a score above 600 to say the least, you are sure to land up with a medical seat in one of the topmost and renowned medical colleges across the country.
To assist in this endeavour, and help you get into the college of your choice, we have collated a few points to boost your preparedness and for you to count it as your claim-to-fame set of tips, take a look:
Aim and aim high! Remember, your intent decides your action. The higher your aim, your actions will follow suit and shape up accordingly. Aim to score more than 600 at least
Get started with a well-planned study planner, with your convenience of subjects, arranged as per priority. Split your day and activities, decide which subjects you want to study at which time of the day. You can solve question papers and sample papers post your dinner. Ensure that you start your day with the toughest subject for you, as one is fresh in the morning and can focus more
Go through previous years' papers and get acquainted with the paper format
Analyze your strengths and make note of weak points to work on them
Devote equal time and attention to all the 3 subjects – every question carries 4 marks irrespective of the section – Physics, Chemistry or Biology.
Most NEET aspirants are Biology enthusiasts, if you want an edge over others, strengthen your Physics section as it the trickiest usually
Rigorous practicing – This goes without saying, if you aim at clearing NEET with a good score, you must have exhaustive practice sessions. Seek online assistance, watch videos, get your concepts cleared, solve more and more questions. MTG publications offer Objective questions for NEET, go through that. Solve online modules, take up mock tests, solve new questions, sample paper questions etc. The market is swamped with some good books which have collated previous years' NEET question papers, chapter-wise, topic-wise from over 20 years, solve them.
Learn and get accustomed to effective time management strategies. This comes when one solves papers in ideal exam scenarios.
Keep yourself motivated and have a positive mindset
Take enough breaks
Stay healthy, keep yourself well hydrated and get ample sleep
This was some information on how many marks are required to clear NEET and some tips for your preparation. You can also check our article on What is a good score for NEET, to know more.
Also Check: NEET Previous Years' Question Paper