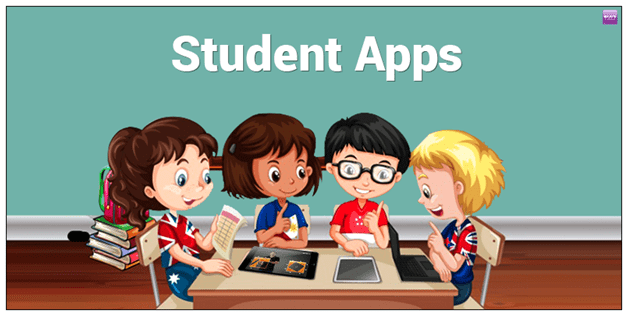 While that distractive side will always exist, at the end of the day, it's the student's choice to go in that direction or not. BYJU'S, with its tablet collection, tries to create an environment that puts distractions behind with its approach of blocking all other types of interface. A lot of people who have never experienced this type of learning criticize it without knowing its details. In this article, we discuss how educational apps can help students and teachers alike traverse through the syllabus.
The most important thing that we will focus on in this post is self-study. Any entrance exam or even normal-level test cannot be cleared without thorough self-study. A syllabus cannot be mastered only by being present in the classroom or coaching class. Self-study is not only important but a necessity. Self-study helps students get a clearer understanding of the concepts they study every day in class. The time you put in will help you by doubts coming up, and you clear them off the teachers.
Many students start with the self-studying program but can't continue with it. Students need a strategy and a proper preparation plan. Study plans are created in schools and colleges, so why not apply the same concept at home? Students can follow these pointers to structure their self-study better:-
Put pen to paper and note down your daily routine.
Strategize accordingly and keep time for everything for all-around development.
Take out time for the entrance examination and allot them a schedule.
Chapters that you are working on in school must be revised at home.
Sections of topics that you haven't touched for a while and that are important should be revised every weekend.
Your schedule must be covered the other day if one day you miss self-study.
If someone spends a lot of time travelling, they can dedicate it to spending it on self-study. Trying to learn something new when travelling is difficult, and thus that time can be used to revise old topics. The video lectures on Byju's app help students to understand every concept step by step. The videos help because visuals have more retaining ability in our brains.
The trick is in how to do it regularly! The commitment that students have on the first day of the schedule is rarely there some days later. Scholars should remember firstly how essential self-study is when edifying oneself. They should take proper care of themselves and their health by working out, and if sick, they should take proper medicine. If you don't feel like studying someday, pick up your favourite chapter and brush it up.