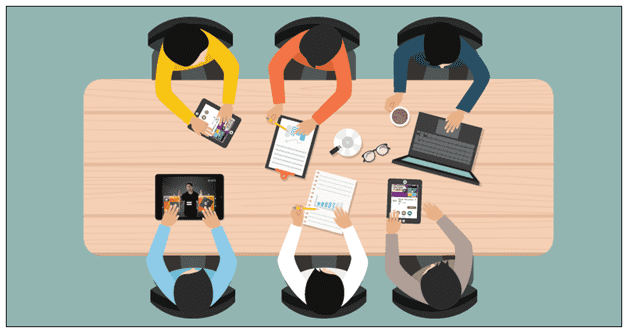 Over the past three to five years we have seen interest in mobile devices as learning tools grow exponentially. What was once a counterintuitive curiosity is now the subject of serious
evaluation by an ever-increasing populations of schools districts. And yet there are still significant and contentious questions about mobile learning implementation that are being debated without much clear data or classroom based experience. These questions include whether handheld and tablet form factors are adequate for student production of content, or just consumption and whether Android or iOS devices are more appropriate for school implementations.
Byju's The Learning App was created to help shed some light on questions like these through a very quick, low-cost, and lightweight process designed to provide anecdotal and suggestive evidence on these questions. The results are intended to inform such near-term decision-making as is unable to wait for the outcomes of formal research, and also to suggest areas that might benefit from formals research in the future. Educational apps for teachers is a useful tool to educate their students in a futuristic way.
We know that when students are more engaged, they are more motivated, and they perform better. With so many amazing education apps available and more being developed all the time there's no limit to the exciting possibilities for learning. Children's apps are an interesting way to go when it comes to teaching toddlers about some difficult topics.
They can browse an interactive periodic table of elements. They can even dissect a virtual frog in one class, then flip through the world's greatest collection of art in the next. And teachers can deliver engaging lessons, monitor progress, get immediate feedback on students, and stay organized.
Apps can incorporate many types of interactive features that may or may not enhance learning.
Through interactive experiments, Interactive features not only engage students, but also demonstrate concepts and enhance learning in ways that traditional methods can't.
It's an exciting time of innovation in learning. We're seeing apps that provide engaging, Multi-Touch, rich experiences that were never before possible. Have fun exploring the amazing world of education apps.