India is our country. Being its citizens, we must know at least the most important facts about our country. Here, we present to you My Country Essay for Class 3 kids. Students get this topic for Essay writing during the tests and exams.
With such a diverse collection of religions, languages, dialects, traditions and beliefs, India truly exhibits "Unity in Diversity". Given below is an Essay on My Country. You can also download the essay in PDF form, through the link provided below.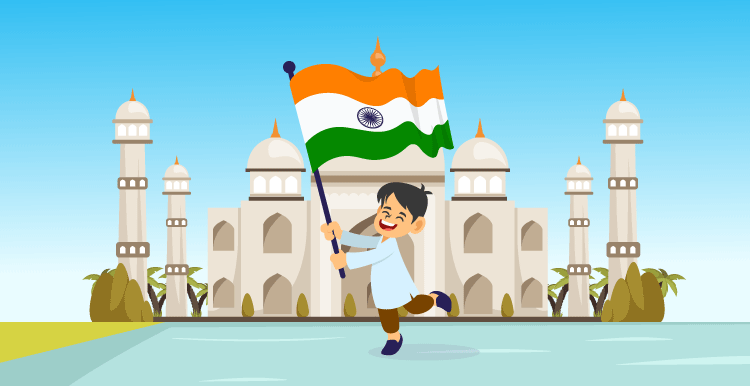 My Country Essay for Class 3
The name of my country is India.
India is also known by the names Hindustan and Bharat.
India is a democratic country.
Here, people belonging to different religions- Hindu, Muslim, Sikh and Christians live in harmony with each other.
India is admired across the world for its rich culture and traditions.
It is the seventh-largest country in the world.
It is also the second most populated country in the world.
My country believes in the slogan "Unity in diversity".
India has diversity in language, food, folk dance, clothes, cultures and traditions.
I love my country and I am proud to be an Indian.
Writing essays for Class 3 improves writing skills in kids. It also enhances vocabulary and sparks creativity.
More Essays for Class 3