Can we write a few lines describing who we are? Sounds easy, doesn't it? It's actually easier to write about others than about oneself. Let's practise writing something about ourselves. Today we will be discussing one of the most important essays for kids- About Myself Essay for Class 3.
For kids, essays have to be crafted in easily understandable language. We are providing you with 10 lines on Myself for Class 3. You can download this essay in PDF form by clicking the link provided below.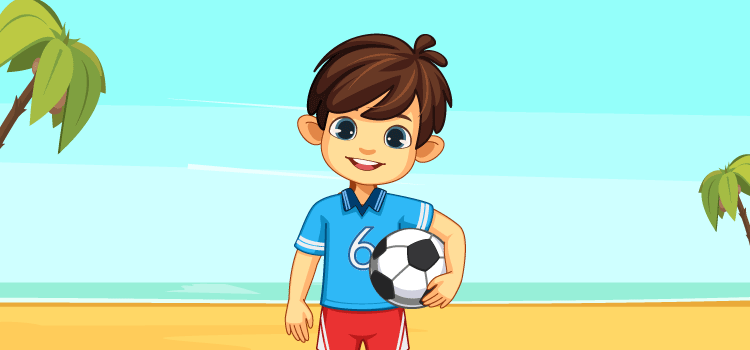 Myself Essay for Class 3
My name is Sushrut Ahuja and I am 9 years old.
I study in the Canadian International School, Bangalore.
I study in Class 3 and I am the monitor of my Class.
My favourite subjects are English and Mathematics.
I am a sincere student and also actively participate in extra-curricular activities.
My father's name is Anand Ahuja and my mother's name is Sampada Ahuja.
My father is a professor at Bangalore University and my mother is an IT professional.
I have two siblings- an elder brother and a younger sister.
My brother studies in Class 7 and my sister is in Class 1.
My hobbies include playing cricket and watching cartoons.
Those were 10 lines on how to introduce yourself. Essay writing builds creativity and refines writing skills. There are plenty of other such essays for Class 3 in our collection.
A Short Essay on Myself for Class 3
My name is Nayana. I am from Silicon City of India, Bengaluru. I study at Bengaluru International School. I study in Class 3. I go to school by the school bus. I have a best friend, and her name is Netra. She lives near my house. I have a lot of friends who stay nearby. There are 6 people in our home. I stay with my mother, father, sister, grandmother and grandfather. My grandparents tell us many folk stories and help us learn valuable lessons of life. My sister and I love listening to these stories, and we discuss them in our free time.
I love gardening and help my mother in watering the plants. We have grown rose plants, jasmine flowers, Tulasi plants and many medicinal herbs. I also enjoy painting, and my sister and I usually sit on our balcony and engage in painting. I love sweets, and my grandmother and my mother prepare delicious sweets during the festivals at home. My father fosters reading habits and has bought us a lot of books. He also motivates us to pursue cultural activities like singing and dancing.
How we introduce ourselves to others is the foremost impression we create on them. Who we are, what we like to do in our leisure time, what makes us different from the crowd, what values we hold on to, etc. are the things we need to introspect and write in the "About Myself" section.
For more awesome resources for your little one, download the best kids learning app- Disney BYJU'S Early Learn. Let your kid explore the world full of learning with fun!
More Essays for Class 3