Given here is my hobby essay for Class 3, which is a very common topic for essays in primary classes. In fact, "hobby" even takes its place among the prime questions asked in interview processes. Here, let's talk about my hobby essay.
A hobby is an activity which is performed daily in one's leisure time. People may have hobbies like playing cricket, reading books, singing, listening to music, swimming, dancing, painting, etc. Let's now have a look at My Hobby Essay in English. Here are 10 lines on My Hobby Essay on Cricket. You can also download the essay in PDF format here for free!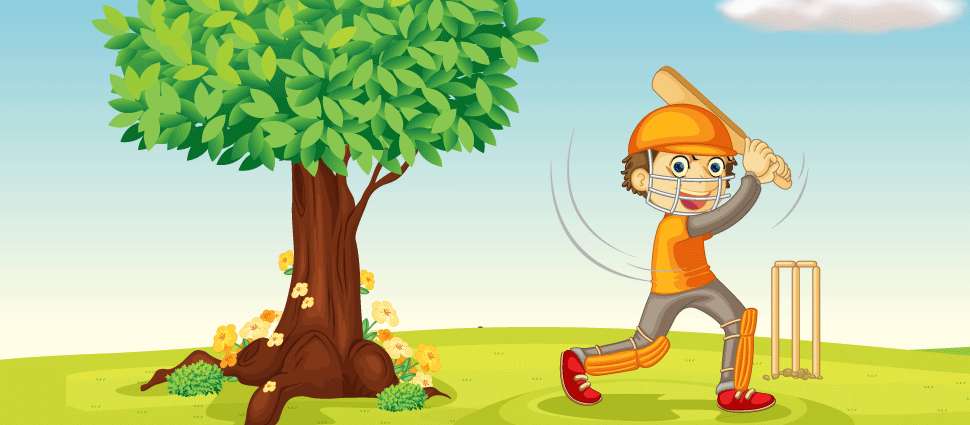 My Hobby "Cricket" Essay for Class 3
There must be something that rejuvenates us after a tiring day- something that makes us happy and relaxed. That something is called a hobby.
My hobby is playing cricket. It makes me feel fresh and energetic.
I play it daily after school, with my friends in the playground, behind my house.
Playing outdoor games makes us physically fit. It also boosts the concentration of the mind.
Activities like bowling, running between the wickets, wicket-keeping, batting and fielding require a lot of physical movement.
I have made so many friends while playing cricket. Cricket encourages teamwork.
I think cricket is much better than sitting hours in front of the computer screen or playing video games.
When I study after playing, I am able to concentrate better and grasp concepts faster.
My passion for playing cricket has also won me the captaincy in my school cricket team.
My family motivates me to play well and study hard. I even got my own cricket kit as a birthday present, the previous year.
We hope that the above-written Cricket is My Hobby Essay will guide your kid in getting a good grasp of how one can write an essay on My Hobby. Stay tuned to find more of such exciting Essay for Class 3 for your kid.
A Short My Hobby Essay for Class 3
My hobby is learning more about wild animals and watching wildlife-related shows. I love to learn and watch animal behaviour and the way they protect their families. My favourite wild animal is the Lion. Lion cubs are tiny and look similar to cats. I love to watch shows and videos about lions, and I wish I can see them in the jungles too. Recently, at school, my teacher told us where we can find lions. It is in Gir forest, Gujarat. As I watch these animal shows, I have become compassionate and empathetic towards other pet animals like dogs and cats too. I want a dog as my pet in our house.
A hobby reveals a lot about the interests of an individual. It explains what people like to do when they are free, what's the thing that makes them feel relaxed and lively, or what simply gives them a feeling of completeness.
For other interesting resources and materials for your kids, you can completely rely on us.
More Essays for Class 3