Union Public Service Commission (UPSC) conducts the Civil Services Examination (CSE) annually in three stages- Prelims, Mains and Interview. CSE is casually known as IAS Exam which has a defined exam-pattern and syllabus.
The CSE Prelims, Mains and Optionals mentions a list of subjects which a candidate must be well-versed with. One such important subject is Geography which holds a significant place in all of the three stages of UPSC civil services examination including prelims and UPSC Mains.
This article provides you in detail about UPSC Geography, its syllabus for IAS Prelims, IAS Mains and IAS Optionals.
Geography for IAS Prelims
UPSC Geography is a subject which demands consistent revision of three sections of the subject:
Indian Geography
Human Geography
World Geography
The commission has not given a detailed syllabus for UPSC Prelims for any of the subjects including Geography, however, it is mentioned that "Geography (Indian & world) consists of Social, Physical & Economic Geography." The questions asked in prelims are from physical, social and economic geography of India and the world.
IAS aspirants may know that for UPSC Prelims, NCERTs holds an indispensable role. Hence, you may check NCERT Geography Notes for UPSC in the linked article.
UPSC Geography Books for Prelims:
Certificate Physical and human geography (GC Leong)
Majid Hussain's Human Geography
Geography for IAS Mains
Geography is a part of UPSC Mains General Studies Paper-I which also includes History and Art & Culture. The syllabus for Geography for Civil Services Examination is mentioned by UPSC.
Read below the syllabus for UPSC Geography for IAS Mains:
UPSC Geography Syllabus for Mains

S.No.

IAS Geography Topics

1

Distribution of key natural resources across the world including South Asia and the Indian sub-continent; factors responsible for the location of primary, secondary, and tertiary sector industries in various parts of the world including India.

2

Important Geophysical phenomena such as earthquakes, Tsunami, Volcanic activity, cyclone etc.

3

Geographical features and their location, changes in critical geographical features (including water-bodies and polar ice caps) and, in flora and fauna and the effects of such changes.

4

Salient features of the world's physical geography.
The candidates who are preparing Geography for UPSC 2020 may also read about the upcoming CSE examination in the linked article.
The topics mentioned by the commission for UPSC Geography for IAS Mains can be covered from a reading of a few important books like GC Leong's Geography book that a candidate also reads for prelims and also NCERTs will come handy for UPSC Mains too.
Candidates may check the UPSC Geography Questions in GS-I for IAS Mains in the linked article.
Geography for IAS Optional
Each paper of UPSC Geography is of 250 marks with a total of 500 marks. These 2 optional papers are a part of UPSC Mains Examination that takes place after IAS Preliminary exam. Geography Optional is a popular subject in IAS Mains exam as a part of it overlaps with general studies paper-I.
Complementing your UPSC preparation with right books is equally important; hence, check UPSC Geography Optional Booklist in the linked article.
UPSC aspirants can check the Geography syllabus for IAS mains below:
Geography Optional Paper-I Syllabus for UPSC: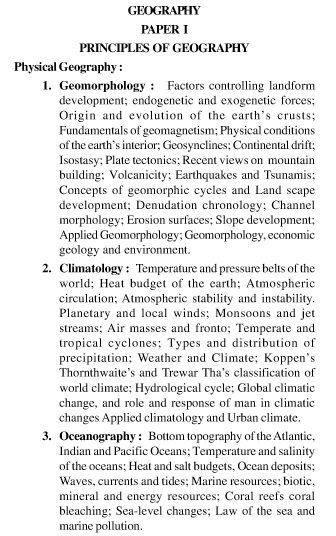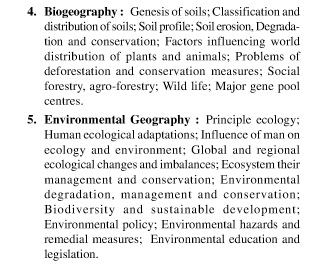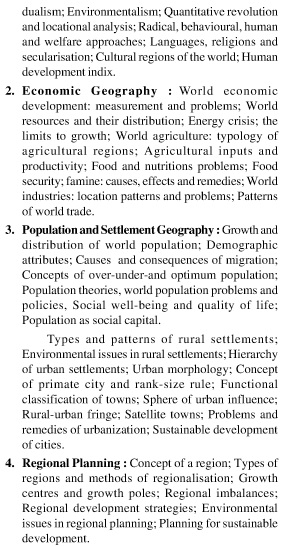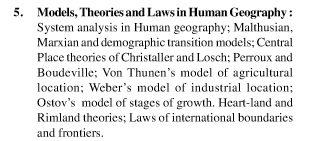 IAS Aspirants may refer to UPSC Geography Optional Strategy in the linked article. This strategy can help you master the UPSC Geography for all the stages of civil services exams.
Geography Optional Paper-II Syllabus for UPSC: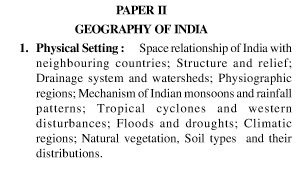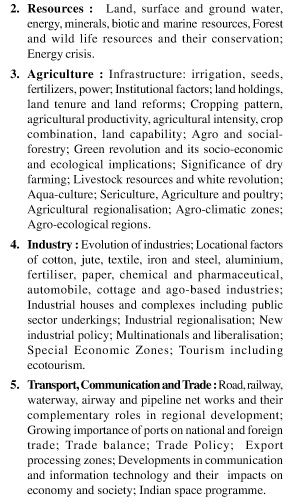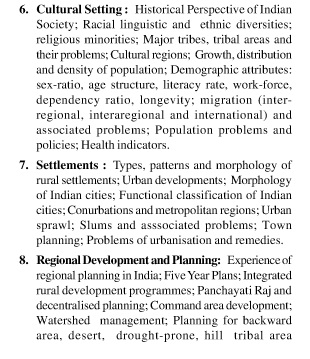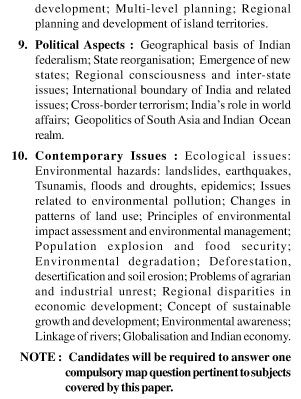 The table below mentions relevant articles about UPSC Geography subject and also IAS exam preparation: