Youngest IAS officer 2017
The UPSC civil services results bring to fore many inspiring stories of people who strive hard with dedication and determination and strike gold at the UPSC altar. This year's results were no different. There are many stories of grit that reinforce one's belief in the inevitability of success when hard work meets proper guidance. This article talks about a youngster who cites former Prime Minister Manmohan Singh as her inspiration behind her UPSC journey.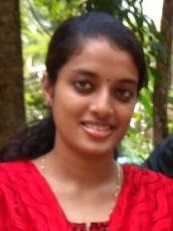 S Susree is a native of Kollam in Kerala. 2017 UPSC CSE was her maiden attempt at the exam and she has achieved a rank of 151. What makes this success remarkable is that Susree is the youngest person to clear this exam this year. This daughter of a CRPF personnel is just 22 years old.
Susree's father Sunil Kumar was a member of the Special Protection Group (SPG) from 2004 to 2010. He was part of the SPG that gave protection to Manmohan Singh and his immediate family. In 2008, Susree recalls an opportunity that she had got as a 14-year old to present a bouquet to Manmohan Singh and his wife Gursharan Kaur. Susree recalls the brief conversation that she had with Singh in which he asked her about her dreams. She replied she wanted to be a civil servant and received Singh's blessing which motivated her a great deal. She was also deeply impressed by the many senior IAS officers who had come to meet Singh.
Susree acknowledges her father's contribution to her IAS success. Sunil Kumar hung his boots at the CRPF so that he could help his daughter in achieving her dreams. Susree was also guided by N Ramachandran, the former DGP of Meghalaya and Assam.
Both the CRPF and the SPF have sent out congratulatory messages to Susree on her stupendous success.
The 2017 UPSC CSE results were announced last week and 990 people made it to the coveted final merit list. Rank 1 was bagged by a serving IRS officer Anudeep Durishetty and rank 2 went to Anu Kumari, a mother of a four-year-old.
Also Read:
For more such inspirational stories, visit the 'Get Inspired' section on https://byjus.com/free-ias-prep