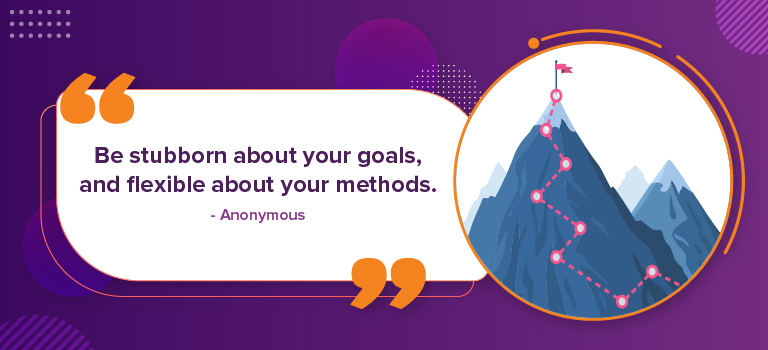 CNA 07 Dec 2022:- Download PDF Here
TABLE OF CONTENTS
A. 

GS 1 Related




B. 

GS 2 Related


INTERNATIONAL RELATIONS
1. Europe's concerns about the U.S. IRA
GOVERNANCE
1. How is TRAI proposing to help callers identify spammers?


C. 

GS 3 Related




D. 

GS 4 Related




E. 

Editorials


ECONOMY
1. Scenarios for the future of India, and the world
ENVIRONMENT
1. Delhi choking, but do not blame stubble burning alone
INTERNATIONAL RELATIONS
1. Intense engagement


F. 

Prelims Facts


1. ChatGPT


G. 

Tidbits


1. Yuan Wang 5, surveillance vessel of China, re-enters Indian Ocean
2. DoT proposes not to monetise Bharatnet infrastructure
3. World Bank raises India's growth projection to 6.9%


H. 

UPSC Prelims Practice Questions




I. 

UPSC Mains Practice Questions



1. How is TRAI proposing to help callers identify spammers?
Syllabus: Government policies and interventions for development in various sectors and issues arising out of their design and implementation
Prelims: About TRAI
Mains: Details about the Calling Name Presentation (CNAP) feature of TRAI and its significance
Context
The Telecom Regulatory Authority of India (TRAI) recently released a consultation paper for comments with respect to the introduction of a Calling Name Presentation (CNAP) feature.
Details
The Calling Name Presentation (CNAP) feature would help individuals by providing information about the calling party similar to the applications such as "Truecaller" and "Bharat Caller ID & Anti-Spam".

The main objective of introducing the CNAP feature is to ensure that telephone subscribers would be able to make informed choices about incoming calls and put a check on harassment by spam callers. 
The need for CNAP feature
As the subscribers are not provided with the name and identity of the caller, individuals sometimes might not answer such calls believing that it could be commercial calls from unregistered telemarketers. This can lead to various instances where even genuine calls are left unanswered.

Further, concerns have been raised about robocalls (automatic calls made using IT-enabled systems), spam calls and fraudulent calls.

As per Truecaller's "2021 Global Spam and Scam Report", the average number of spam calls per user per month was about 16.8 in India and the total spam volumes received by its users were more than 3.8 billion calls in October alone. 

Users currently rely on in-built features or third-party applications that present the number of the calling entity to identify spam calls.

However, TRAI believes that the data from such applications cannot be reliable as they are from crowd-sourced data.
Concerns about privacy
Experts have raised concerns about how the CNAP feature would balance the caller's right to remain anonymous which is a key component of the

right to privacy

.

The right to remain anonymous becomes essential as individuals might opt to remain anonymous for various reasons such as whistle-blowers or employees being harassed. 

Experts have observed that the customers/users provide their consent only to their operators when completing the prerequisite KYC formalities for a connection and hence it would be ideal that a framework for the feature is developed on similar lines instead of hosting the data on a centralised database operated by a third party which is one of the proposed mechanisms. 
Other concerns
Earlier, telemarketers were mandated to register themselves as promotional numbers, which made it easier to identify and block such numbers. However, telemarketers have now started recruiting people who are "at-home workers" and are not part of the entity.

These workers are provided SIM cards that are not registered to a particular entity but are registered to the individuals themselves, making it difficult to identify such numbers.

Experts feel that the feature of presenting the identity would not mean much and the system would have a significant impact only when the mechanism of identifying and marking is completely developed and hundreds of people utilise the system.
Nut graf: With the number of spam, promotional and fraud calls increasing significantly in the country, TRAI is looking to introduce a Calling Name Presentation feature that displays the name of the caller on mobile phones. However, experts feel that the government must also undertake steps to promote digital literacy and digital skilling of the citizens in order to reduce the harassment of consumers from such unwanted calls.

2. DoT proposes not to monetise Bharatnet infrastructure
Reports suggest that the Department of Telecommunications (DoT) has proposed not to monetise rural broadband network infrastructure built under the

Bharatnet project

.

Reports also reveal that DoT plans to replace it with alternative assets to achieve the target fixed under the

National Monetisation Pipeline

.

Earlier, reports had indicated that the attempts to monetise assets under Bharatnet failed to get a satisfactory response from private players.
3. World Bank raises India's growth projection to 6.9%
The World Bank raised its growth forecast of India's economy to 6.9%, after having reduced it to

6.5% in October

on account of the resilience in economic activity despite a deteriorating external environment.

The World Bank's country director in India has said that India's economy has been resilient to the deteriorating external environment, and strong macroeconomic fundamentals have ensured that the economy in India is in good stead as compared to other emerging market economies.

The recent report of the World Bank also noted that a one percentage point decline in growth in the U.S. is associated with a 0.4 percentage point decline in India's growth.

This effect is about 1.5 times more for other emerging economies, and the result is also similar for growth spillovers from the EU and China.

Economic experts believe that a well-crafted and prudent policy response to global spillovers is helping India to navigate global and domestic challenges.

However, the widening of the goods trade deficit due to an increase in imports and a decline in exports which have widened the current account deficit continue to be key challenges.
Read the previous CNA here.
CNA 07 Dec 2022:- Download PDF Here