No amount of time seems adequate when it comes to preparing for competitive exams, and when the exam in question is NEET, the anxiety is justified. This is established by the hike in the number of students taking interest in medicine where nearly 15.9 lakh registrations for NEET 2020 were recorded. Likewise, for NEET 2021, there were approximately 16.1 lakh registered candidates.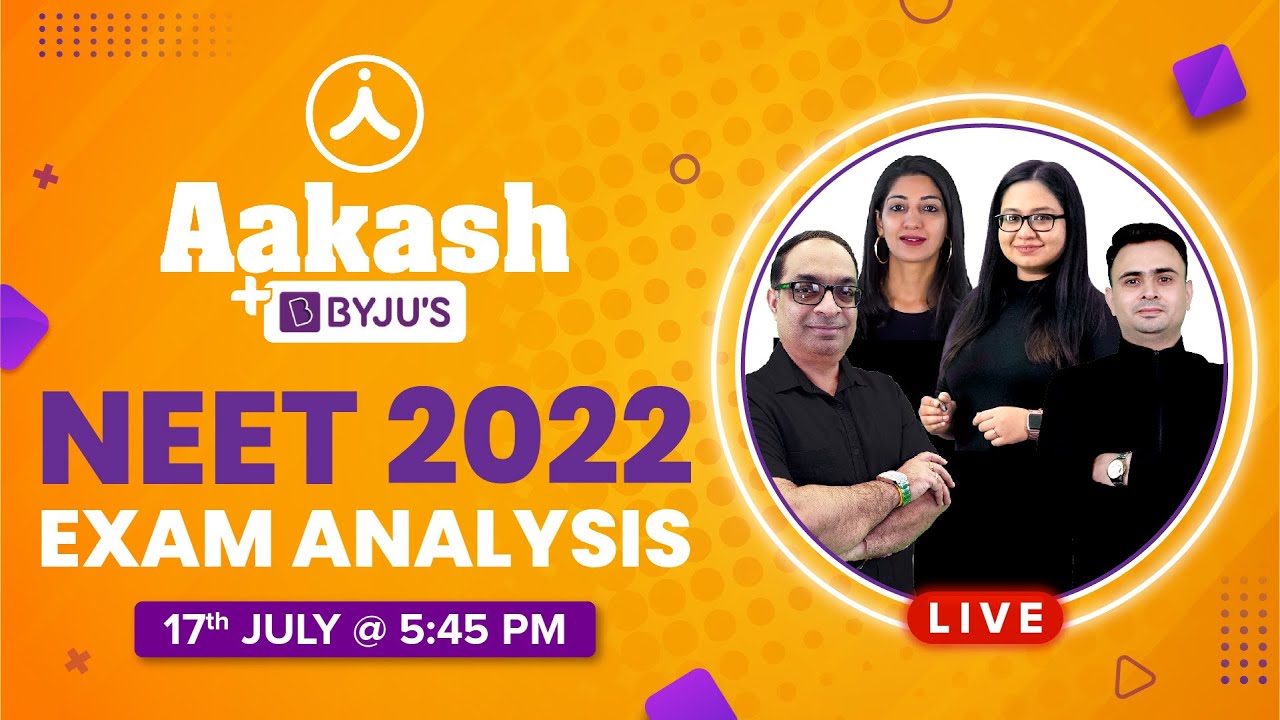 The hysteria for NEET has shot up by leaps and bounds. In addition to the increased number of participants, the number of aspirants starting off earlier with NEET preparations has risen too. Earlier, students took time to figure out their field of interest. But now technology has made the world smaller and with immense exposure and guidance, students are able to narrow down their possible career options.
Related: NEET Notes
Students who venture out early have higher chances to clear NEET, as the more solid the foundation is, the better is the performance. Gaining conceptual knowledge must be a priority as it is just a cakewalk once that is ticked.
A good rank at NEET is not easy, thus, one starts to prepare for perfection right from inception. Even though the syllabus of class 10 is not included in NEET, the topics definitely are important to build upon concepts and solidify theories. If you are in class 10 and starting to prepare for NEET, you are just at the right place. In this post, we chalk out a detailed plan to help you in the same endeavour.
Check out: NEET Eligibility Criteria
NEET Preparation From Class 10 Onwards
Students must understand the pattern of NEET before starting to prepare for it. By the time you appear for NEET, there might be certain changes in the NEET syllabus and exam pattern, however, it is always better to have a gist of the same which only proves to be beneficial. Highlighted below are key points, take a look.
NEET Preparation from class 10 – NEET Exam Pattern
Name of the Entrance Test
NEET
NEET full form
National Eligibility cum Entrance Test
Conducting body for NEET
NTA (National Testing Agency)
Admission Level
Undergraduate course, NEET-UG
Mode of Exam
Offline – Pen and paper test
Type of Questions
MCQs (Multiple Choice Questions)
Duration of exam
3 hours 20 minutes
Educational Qualification
Class 12 or equivalent exam from a recognized board with majors in Physics, Chemistry and Biology
Minimum aggregate
50% in all the subjects taken individually
Total Marks of NEET
720
Total number of questions
180 MCQs

Physics – 45 questions

Chemistry – 45 questions

Botany – 45 questions

Zoology – 45 questions

Marking scheme
4 marks for every correct response

1 mark deducted for every incorrect response

NEET Exam Date
17th July 2022
NEET is a national level, one-tier medical entrance test. It is a pan-India test for students to seek admissions to medical courses. From 2020 onwards, AIIMS and JIPMER entrance exams have been scrapped and replaced by NEET. In addition to MBBS and BDS courses, NEET also allows admissions to AYUSH courses across the country.
Check also: Important NEET Questions
NEET Preparation From Class 10 – Complete Strategy
NEET predominantly assesses your knowledge in science, consequently, students must focus on gaining conceptual clarity in science right from class 10. This will help to understand topics taught in class 11 too. NEET syllabus comprises topics from both classes 11 and 12. Concepts covered in class 11 lay a foundation for more advanced topics included in class 12. Hence, concepts covered in classes 11 and 12 are both equally important to clear NEET.
NEET Preparation From Class 10 – Planning and Analysing
"Give me six hours to chop down a tree and I will spend the first four sharpening the axe" – rightly justifies the context. Planning is an integral part of NEET preparation, given the biggest advantage of having sufficient time in hand.
Typically, students start preparing from class 11 or later from class 12. But, if one starts preparing from class 10, there is ample time in hand which must be utilized fully. The surplus time must be extensively used to strategize and plan your course of action.
Don't miss: How To Score Perfect 360 In NEET Biology
NEET Preparation From Class 10 – To-do List
Make study plans, allot time slots, and work on setting up realistic goals for best results. One must not get complacent and take a back seat when it comes to preparation. This is the best time to prepare notes, which prove to be extremely handy for last-minute studies.
Related links: Prepare notes for NEET
NEET Preparation From Class 10 – Conceptual Clarity
Pay attention to concepts and focus on understanding them rather than memorizing. This habit must be incorporated from early on. Make notes and invest sufficient time in building upon concepts.
NEET Preparation From Class 10 – Exam Pattern
Knowledge of the NEET exam pattern, its marking scheme, syllabus and other details is important and what better way than solving a few question papers to get complete insights.
NEET is an objective-question based test, carried out for 180 questions (200 questions out of which 180 are to be answered) in 200 minutes. 45 questions are asked from each of the Physics, Chemistry, Botany and Zoology sections with negative marking.
NEET Preparation From Class 10 – Choose The Right Book
75-80% of questions appearing in NEET are from class 11 and 12 NCERT syllabus. Hence, NCERT must be mastered. Apart from this, you can also refer to these – Best Books For NEET.
NEET Preparation From Class 10 – Solving Question Papers
After reading a chapter, solve questions on it. Invest time on good books which offer question papers from the past 20 years, all collated in a single book. Solving questions has many benefits, such as:
Gives an idea of important questions/topics
Increases analytical capabilities
Improves speed of solving questions
Practising questions from previous years' papers set the tone and by the time the actual exam arrives, it seems like a cakewalk
Helps to effectively manage time
Boosts confidence
Help understand the exam pattern
Helps in self-assessment
Perfect tool to gain insights into own preparation
Effective revision resource
Solve umpteen number of questions to take your preparation notches higher. You may also additionally practice questions of the Olympiad level to ace NEET.
You might like: NEET Quiz videos
NEET Preparation From Class 10 – Strengths and Weaknesses
Identify your strengths and work on your weaknesses. Although NEET is a medical entrance test, predominantly for Biology enthusiasts, equal weightage is given to Physics and Chemistry sections too.
NEET Preparation From Class 10 – Time Management
Time is the decisive factor in NEET. With improper time management, regardless of how strong your academics are, cracking NEET then would become questionable. Ace, managing time with rigorous practice and revision sessions. Incorporating this habit at this stage is vital.
NEET Preparation From Class 10 – Enrol For Tests
In addition to participating in NEET, one can also take up national-level or other tests to get a gist of competitive tests and improve analytic and cognitive capabilities. Take up mock tests and get acquainted with the real scenario. Such tests provide good exposure and a feeling of competitiveness.
Coming up next is preparation for NEET after class 10, i.e., NEET preparation in classes 11 and 12 to maintain continuum. Read on.
Also see: How To Prepare for NEET from class 11
NEET Preparation From Class 10 – Prepare For NEET In Class 11 and 12
Students in class 11 are focusing on the year-end exams or the board exams of class 12. In the midst of this, NEET preparation takes a back seat. Striking a balance between board exams and NEET is critical at this juncture. Consolidated below are a few points to jot down if you are preparing for NEET from classes 11 and 12.
Formulate a realistic study planner
Completely familiarize with NEET exam pattern and syllabus
Master NCERT for all subjects
Gain conceptual understanding
NEET and board exams have common chapters. While preparing for NEET, you can make use of the surplus time obtained from the common chapters and invest the time in studying related concepts appearing beyond the scope of NCERT
Solve enough questions papers from previous years
Take up NEET mock tests
Indulge in self-assessment
Aim at improving time management skills, speed and accuracy levels
Revision and practice are key
Identify strengths and weaknesses and work on them accordingly
Aim at solving higher-level questions
Prioritize chapters as per importance and focus on them accordingly. Don't ignore lesser important chapters as questions can be asked from anywhere
You just read about how to start preparing for NEET from class 10. If it is any time to start, it is now. Kick-start now and ace NEET! BYJU'S provides 360-degree guidance for NEET aspirants. Enrol for NEET Coaching now!
For other interesting write-ups on NEET, visit us at NEET BYJU'S.
Also see: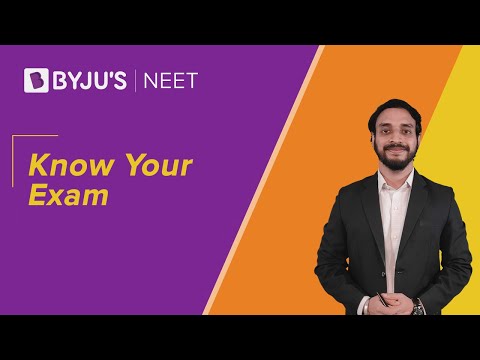 Frequently Asked Questions on NEET Preparation from class 10
Can I prepare for NEET from class 10?
Yes, certainly. If you can start your preparation for NEET from class 10 onwards, that would be ideal and the best as it gives ample time to carefully plan and take productive steps in the same direction. Eventually, after having covered the NEET syllabus, there is enough time for revisions, solving question papers, sample papers and taking up mock tests.
Can class 11 students take up NEET?
Eligibility criteria for NEET-UG exams clearly state that a candidate must have appeared at the 10+2 exams to take up NEET. Alongside, it also specifies that the minimum aggregate for subjects is 50% with majors in Physics, Chemistry and Biology. Also, the minimum age limit is 17 years of age.
Recommended Video:
What Stream to Choose after 10th? | 7 Important Points to Consider While Choosing Stream after 10th