Table of Contents:
What We At BYJU'S Offer?
Key Highlights
Batch Schedule
Advantages
Online Coaching – Your Weapon To Crack NEET 2023
Looking for NEET coaching near me or NEET coaching online? You are just at the right place. Every year, close to 15-16 lakh candidates apply to take part in NEET, the country's biggest and prestigious medical entrance test. Out of these, approximately 1 lakh or so students only qualify to get admitted to MBBS, BDS courses across medical institutes of India. From NEET 2020 onwards, AYUSH courses, admissions to AIIMS and JIPMER institutes as well came under the umbrella of NEET.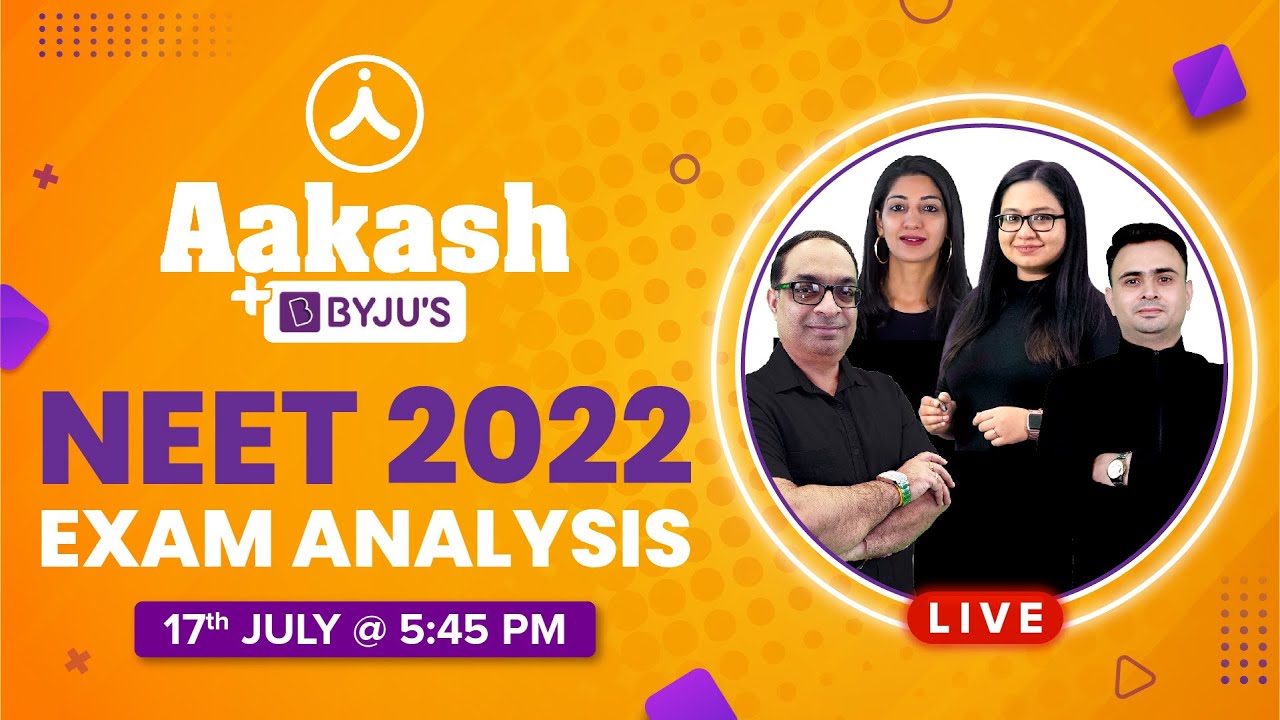 NEET demands rigorous preparation given the fierce level of competition. To assist NEET aspirants in this endeavour, BYJU'S offers students with NEET Online Coaching Classes.
BYJU'S Online Classroom Program for NEET coaching intends to render a methodical and robust scheme to crack NEET in the most efficient manner. With the primary focus being conceptual clarity and comprehensive knowledge, these modules approach the vast syllabus of NEET through utmost vigilance considering individual's plus points and weaknesses simultaneously. This ensures a greater success rate is achieved with a reduced number of attempts.
Also see: Important notes for NEET
NEET Coaching – BYJU'S Online Classroom Program
What makes BYJU'S a favourite amongst NEET aspirants is that the program is outlined considering the convenience of students while delivering quality guidance, with no compromises. Explore everything you need to know about NEET coaching here.
NEET Coaching Online – What We At BYJU'S Offer?
BYJU'S meticulously strives at providing the best learning experience to students. The following are the offerings BYJU'S provides to crack NEET:
1. Interactive Online Learning Module
2. NEET Experts At The Luxury Of Your Homes
3. Dedicated Mentoring
4. A structured and well-planned course
5. Video tutorials
6. Doubt resolution
7. Integrated Tests and Assessments
8. All-inclusive Study Material
9. Individualized Analyzer of Performance
10. Dedicated online tutors – Individual attention
11. Remedial classes
BYJU'S effortlessly blends the best of both traditional classroom schemes and the present-day educative, technological features on BYJU'S The Learning App. With the help of blended learning and the all-new personalized mentoring sessions, it is sure to elevate the performance of students a notch higher and only improve week on week.
NEET coaching classes allow students to prepare for the exam through conceptual clarity achieved through concept visualization. Students can attend the classes on a weekly basis, scheduled as per convenience through tablet/laptop/phone devices. Attendee is addressed by a dedicated tutor, assigned solely for personalized attention. With this module, students are provided with daily practice sheets, along with support sessions once classes are completed. Once concepts are conveyed, learning is assessed through tests.
See also: NEET Questions
Key Highlights Of NEET Online Coaching
BYJU'S online Classroom program for NEET Coaching is the smartest approach to crack NEET as it comes with a full package of study materials, integrated tests, mock tests, performance analyzer, etc.
Provision of a real classroom environment – the approach enables one to interact easily with NEET experts, thereby helping to understand topics in a much-derived manner. Courses are up to date with the latest syllabus for NEET.
Guidance by experts in the field – BYJU'S brings to students India's best NEET faculty in the form of tutors, available to students for complete assistance and to guide at every step.
Question bank – module offered by BYJU'S online classroom program for NEET offers students with a plethora of questions under each category, thereby covering the scope of every possible question for a topic. Quizzes and mock tests are designed so as to track individual performance and concentrate on weak areas.
Performance report generated towards the end of every assessment provides a detailed analysis to keep track of progress, enabling to score better.
Open for clarifying doubts – NEET aspirants facing difficulties to understand any complicated topic while preparing can instantly interact with NEET experts, the best in the respective subjects to reap the maximum benefit and get queries answered in real-time.
Content is available to students 24×7, accessible anytime, anywhere.
Video tutorials enable students to grasp information through high-quality visualizations (bite-sized), etched in memory for longer. This gives a new angle to the otherwise rote learning methodologies that were practised.
Teaching methodology adapted is in accordance with the pace and demand of the student. This ensures engagement while simultaneously building upon concepts seamlessly.
Tests are conducted regularly after completion of every unit. This comes after exhaustive revisions and practice sessions. Computer-based tests or CBT are carried out once in 3 weeks at different centres across cities. The pattern of the exam reflects that of NEET. Analysis (macro and micro) with AIR (All India Rank). Testing modules are performance-driven and evolve with your learning journey. At the end of the test, customized feedback along with a recommendation is generated.
Also see: NEET Study Material
What To Look For While Choosing A Coaching Institute?
Handing the authority of one's future to a coaching centre is a matter of utter responsibility. This decision must be entrusted after careful analysis and research. The Internet is swamped with thousands of options, which can be misleading. This is why we bring to you a list of metrics you can use as a checklist while picking the right online coaching centre for NEET.
Who is The Faculty? – This is the most important metric one must look for before enrolling for online classes. Your tutor cannot be teaching you in a way you do not understand or is unable to keep up with your pace. Faculty must be able to deliver complicated topics in the easiest and most efficient way possible.
Track Record – One must always look for the success rate offered by the centre, higher the rate better are the chances of you cracking NEET and having a fulfilling experience with the coaching centre. This is one of the good indicators.
Study Material – Lookup for study material offered by the institute and check for its quality, how aligned it is with the NEET syllabus and if it meets the standards of NEET.
Availability of assistance – Candidates seek coaching classes for a tutor to be available as and when needed. One must ensure the coaching institute provides a dedicated support team to answer queries readily and leave absolutely no scope for any doubts.
With BYJU'S Online Classroom Program, students can rest assured with our approach of a 360 learning and tutoring module. BYJU'S covers all the aforementioned parameters. We provide students with India's best NEET faculty, expertise in respective streams, along with committed support staff for assistance around the clock.
You may be interested in: Quiz videos on NEET
Batch Schedule
Students can now enrol with NEET Online coaching at BYJU'S as once a week a batch commences. The first batch for NEET Coaching commences after which subsequently a batch is scheduled every week. The syllabus is ensured to be completed well in advance, before NEET, regardless of the time when classes commenced. Students are thereby expected to attend extra sessions.
Schedule for Class 11, 12, 13
| | |
| --- | --- |
| Number of Batches | Start Date |
| 2 Batches | To be announced |
| 4 Batches | To be announced |
| 4 Batches | To be announced |
| 4 Batches | To be announced |
| 5 Batches | To be announced |
BYJU'S Online Classroom Program – How Do We Help You Crack NEET?
2-Way Sessions
Weekly classes by top faculty for NEET
Pre-scheduled classes, chapter-wise
Total session duration: 60 minutes
Theory: 45-60 minutes
Discussion on sheets: 20-30 minutes
Practice papers on a daily basis: 10-15 minutes
Session schedule
Morning session – class 13, repeater students
Evening session – class 11 & 12 students
9 classes every week – 3 classes per subject
Support Based On Performance
Students are provided with a support basis for their performance in daily, weekly tests.
| | | |
| --- | --- | --- |
| Good Performance | Average Performance | Needs Improvement |
| Extra set of challenging questions | Extra 45-minute long explanation (video) post regular classes | 45-minute long explanation based on NCERT post regular classes |
Worksheets
Students are provided with practice worksheets on a daily basis to solve. In addition, students are provided with separate sheets as homework to be solved and practised which are backed with solution videos.
Assistance
The platform provides students with a chat option to answer questions asked by faculty and discuss. Teaching assistants clarify your doubts instantly at any given point during the lecture.
Testing modules
Students are tested on a regular basis through computer-based tests that replicate the pattern of the actual NEET UG exam. Tests provided at the end of each chapter, module wise is another assessing tool effectively conveying the learnings of the student. Tests are flexible, can be taken up at one's pace and are performance-driven.
Advantages Of Online Coaching
Approach is scalable
Personalized learning experience, interactive sessions throw options of discussions
More number of students get access to quality learning through quality teachers
Feasible assessment options, with instant results through computer-based testing
Complete performance analysis through performance report generated almost instantly
Access to quality learning at the comfort of homes, anywhere and anytime
Content as per latest target exams
24×7 support available
Extra attention to students requiring improvement
A student from any remote corner of the country/world can get coached
Why BYJU'S For NEET Coaching?
We, at BYJU'S, promote holistic learning methodologies, with BYJU'S Online Classroom Program. The aim is to render a 360-degree learning experience for students aspiring to become medical professionals. The online landscape right now depicts a massive digital transformation taking place, gradually shifting learning methodologies from traditional classroom sessions to e-learning, while still maintaining the essence of traditional classrooms.
BYJU'S is ideal for those who look forward to being digital-ready, accepting high-quality pedagogy while not compromising on quality education. Students with NEET Online Coaching at BYJU'S are prepared, trained to face the toughest of challenges to crack NEET effortlessly.
Don't miss your chance of getting coached at the country's finest coaching institutes with the all-new BYJU'S Online Classroom Program. BYJU'S offers all resources required to crack NEET. For more information on NEET coaching centers near me, explore BYJU'S.
More here: