"By failing to prepare, you are preparing to fail." – Benjamin Franklin
Quick Links
NEET Biology booksNEET Chemistry booksNEET Physics books
Best books for NEET 2023 Preparation
In this article, NEET aspirants can find the best books for NEET 2023. These books have been suggested by NEET toppers over the years. To successfully qualify for any competitive test, aspirants must have a robust, goal-oriented plan. NEET or National Eligibility cum Entrance Test is a highly competitive medical entrance examination conducted across the country by the National Testing Agency (NTA). It is a highly competitive entrance test for enthusiastic medical aspirants seeking admission to medical programmes in India.
Trending: NEET 2023 exam
Candidates must analyse and understand the NEET syllabus before starting preparation. Additionally, candidates should know important events, dates and other related information on NEET, so a schedule can be accordingly designed.
A major chunk of NEET Syllabus comprises NCERT Class 11 and 12 board syllabi. Thus, NCERT textbooks are one of the best books for NEET 2023 to attain comprehension of different concepts that appear in the examination. However, it doesn't cover all the topics. Therefore, to attain mastery of such concepts, candidates must go that extra mile and refer to other NEET preparation books.
NEET 2023 Books
NEET preparation revolves around the base element – books. Getting sorted with the right mix of  books must be the priority of every NEET aspirant. Hundreds of books are available for NEET, however, having the knowledge of picking the best book for preparation is imperative. Hence, we bring to you the best set of books for NEET for Physics, Chemistry, and Biology to successfully qualify for the NEET UG exam. These are the best books for NEET 2023 by toppers' recommendation.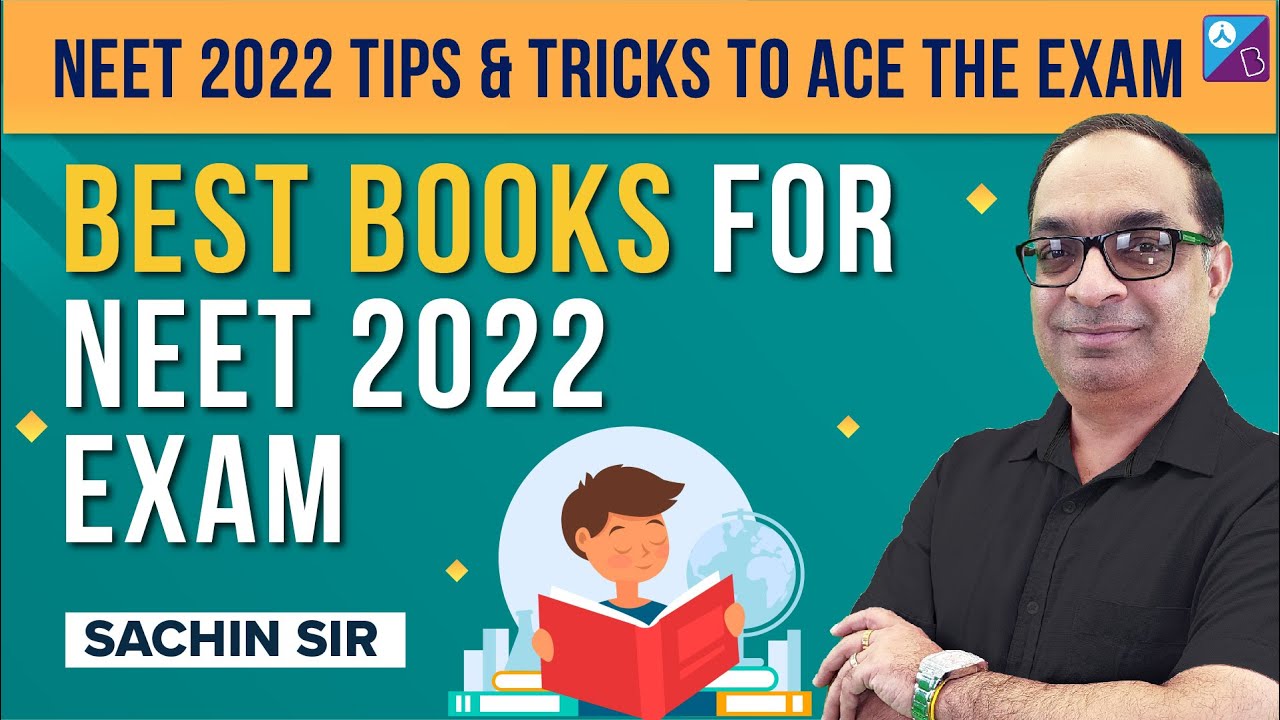 Best Biology Books for NEET 2023 – NEET Books
NCERT is the holy grail for Biology, the top pick for NEET Exam preparation. Students must focus on gaining conceptual knowledge by understanding all the segments of the NCERT textbooks for Biology. Morphology and Physiology concepts must be prioritized.
Aspirants can refer to the NCERT exemplar books for NEET, for it offers a plethora of questions and other question banks such as the publication by Dr. Ali.  It offers questions from every segment of the NCERT biology textbook. Rigorous revisions and regular practice must be routine. In addition, one must solve as many NEET previous years' question papers and NEET sample papers as possible. For more efficient learning, formulate notes. The best books for NEET 2023 Biology and the most useful NEET study materials for Biology are listed below:
Important books for NEET 2023 – Biology
NCERT (Textbook) Biology – Class 11 & 12
SC Verma Biology books
Dinesh Objective Biology
Biology by GRB Bathla's Publications
Trueman's Biology – Vol 1 and Vol 2
Biology Books by Pradeep's Publications
NEET Chemistry Books – Best Books For NEET 2023 Chemistry
NCERT must be the master source for the NEET syllabus of Chemistry. Chemistry comprises Inorganic Chemistry, Organic Chemistry, and Physical chemistry. Physical chemistry involves computations and estimations. Thus, candidates must have a well-practiced hand in this section of chemistry. Numericals can be solved from these books suggested for  NEET chemistry.
Important books for NEET 2023 – Physical chemistry
NCERT (Textbook) Chemistry – Class 11 & 12
Physical Chemistry by P. Bahadur
Physical Chemistry by O.P. Tandon
Organic chemistry makes up for a major and important chunk of NEET Chemistry as the recurrence of questions are more from this section, carrying weightage. Not a single name reaction should be missed. The mechanism of reactions must be well-read and understood completely as there are more chances of questions directly appearing from here.  NEET preparation books for organic chemistry are mentioned here:
Important books for NEET 2023 – Organic chemistry
NCERT (Textbook) Chemistry – Class 11 & 12
Organic Chemistry Objective by Arihant (for practicing problems)
Organic Chemistry by O.P. Tandon
Organic Chemistry by Morrison and Boyd (For reaction mechanisms)
Inorganic chemistry is the easiest section of all. Questions appearing from this section typically are memory-based for which regular revisions are required. Inorganic chemistry can be prepared by studying from NCERT textbooks, they are adequate. Take a look at the best books for NEET inorganic chemistry, apart from NCERT here:
Important books for NEET 2023 – Inorganic chemistry
Concise Inorganic Chemistry (For Chemical Bonding, Atomic Structure and Coordination Chemistry)
Inorganic Chemistry by O.P. Tandon
Best Physics books to crack NEET 2023 – NEET Books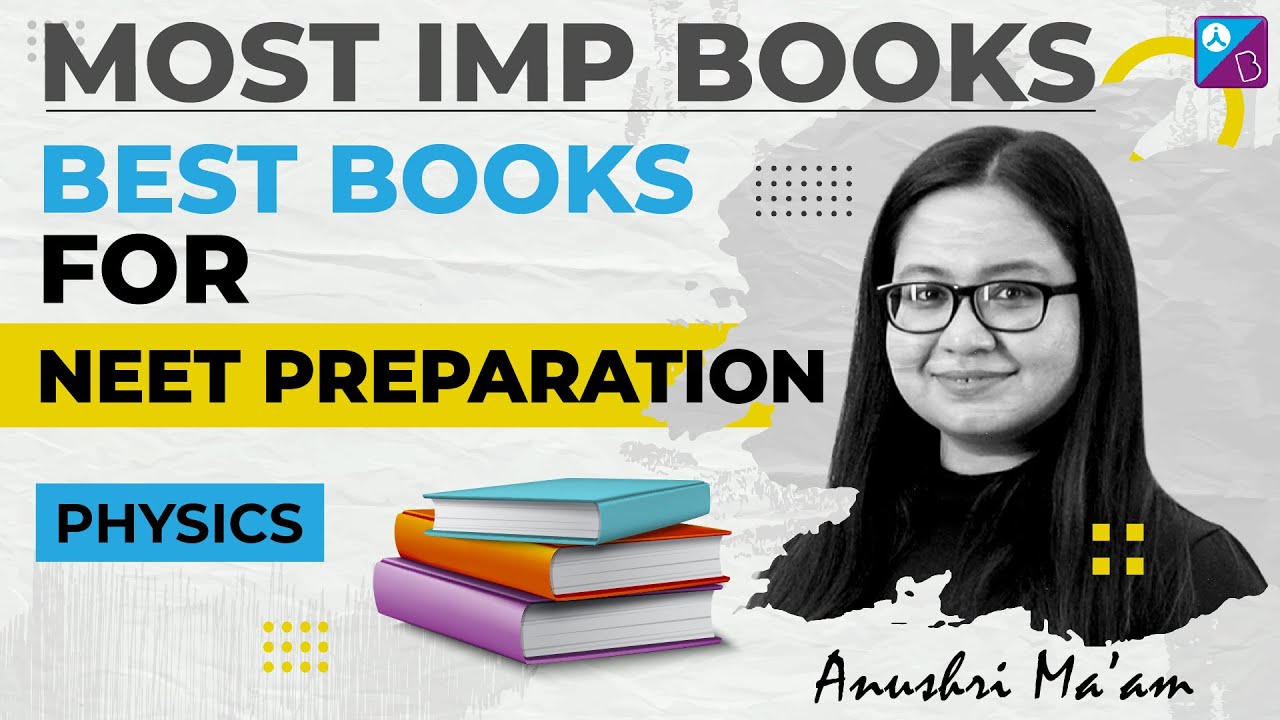 One cannot crack Physics without conceptual clarity. It necessitates the comprehension of topics for its application to solve questions. For this reason, before taking upon questions, aspirants must gain conceptual insights. A quality reference book for the same is a must. Listed below are a set of best books for NEET 2023 Physics:
Important books for NEET 2023 – Physics
NCERT (Textbook) Physics – Class 11 & 12
Objective Physics by Pramod Agarwal (For practising problems in mechanics and rotational dynamics)
D. C. Pandey Objective Physics
Problems in General Physics by I. E. Irodov
Fundamentals of Physics by Halliday, Resnick, and Walker (For optics, waves, and electromagnetism)
Concepts of Physics by H. C. Verma
Preparation Tips for NEET
Prioritize and focus on concepts with the highest weightage
Design a study plan
Prepare notes for all sections of NEET
Revise regularly
Do not ignore any topic as questions can be framed from any segment
Read and only refer to the Best Books for NEET exam
The syllabus of NEET is vast, comprising 97 chapters across class 11 and 12 NCERT syllabi. Spending time judiciously on the right study material and NEET books is an absolute must. One cannot refer to inaccurate and unambiguous information, in which case, concepts would have to be relearned.
Referring to and learning from recommended study material means one can frame notes from it without second thoughts
There are several books that are customized as per the NEET exam pattern only and are easier for students to refer to and solve questions. At times, questions are asked from these sources
Some books provide a ready-made "notes section" or even in NCERT for that matter, the summary section provided should not be missed
The market is swamped with tons of NEET preparation books, however, one must refrain from referring to multiple books at once, given the mammoth amount of information available. Read as much as required, for which you can refer to the NEET syllabus
Ensure to have prepared your NEET notes from reliable sources only, predominantly NCERT. It comes extremely handy during last-minute studies
This was a brief on common NEET exam books – a list of NEET Books 2023. Stay tuned with BYJU'S to get the latest notifications on NEET 2023 with NEET syllabus, books and preparation tips, etc.
Recommended Question Papers for NEET Exam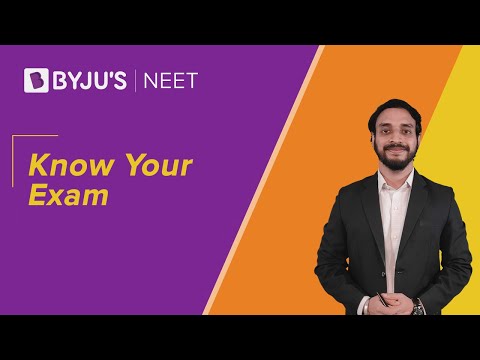 Frequently Asked Questions on Best books for NEET 2023
Q1
For NEET, is NCERT alone sufficient?
NCERT forms the base for NEET. Majority of questions that appear in NEET are primarily based on NCERT content from classes 11 and 12. Having said that, there are a few questions that can be expected, which are beyond the scope of NCERT. For such questions, students should refer to related sources as well.
Q2
What are the best books for NEET 2023 by toppers?
The article above discusses the most important NEET books to be followed, for NEET aspirants. This list of books has been suggested based on excerpts from toppers over the years and a committee of NEET experts. The most important advice would be to master the NCERT syllabus for NEET and then start preparing from relevant, related sources. Refer to the best books for NEET 2023, specified above.
Q3
How many questions in NEET appear from NCERT?
Each year, the number of questions asked from NCERT sources varies. On average, however, one can say more than 80-85% of questions (asked directly or indirectly) appear from NCERT in NEET. This can be analysed from the previous years' trends.
Q4
Where can I find NCERT books for NEET 2023?
NCERT books for NEET are one of the most commonly available and easily accessible books both through the online and offline modes. Visit any of the bookstores near you or place an order on any of the e-commerce platforms. You may also have an e-book or PDF of the same, visit NCERT Books Download PDF at BYJU'S and download any book from classes 11 and 12 for free.
Q5
How important are reference books to crack NEET 2023?
NCERT books must be one of the first books you learn and master. For a good ranking and to have surplus knowledge to be able to crack any NEET question, one must complement preparations by reading from reference books for NEET 2023 as well.
Q6
What are some criteria to choose the best book for NEET Exam 2023
NEET aspirants must carefully select their study sources by checking if the books/sources fulfil the following criteria – alignment with the NEET syllabus, quality of information, edition, simple and easy to understand, and concepts should be of considerable length for effective preparation. Additionally, a book should have exercises, practice questions and question papers to assess learnings and revise.
Q7
Can I crack NEET by self-studies by referring to NEET 2023 books only?
Self-studying by referring to NCERT books for NEET 2023 alone will not be sufficient if you aim at clearing NEET and securing a competitive rank. If you can regularly mentor yourself, get your doubts clarified timely and refer to relevant books for NEET after mastering NCERT, you can get a good result. Additionally, solve multiple past years' question papers of NEET, self-assess regularly by taking mock tests and solving sample papers. If you have enough time, experiment with your preparation strategies to see what works best for you.