Appearing for NEET and not confident about cracking through NEET 2021?
Board examination preparation sidelined your NEET preparation? Fret not, you are at the right place.
For the uninitiated, the NEET-UG 2021 exam is scheduled to take place on 12th September 2021. The following article reasons dropping out a year for NEET preparation, NEET preparation for repeaters.
Also Check:
It's ok! Medical entrance exams are possibly one of the toughest achievements to unlock.
In probability, competitive medical entrance tests are extremely challenging to crack given their competitiveness and vast syllabus.
Chemistry and Physics can give chills too, jeopardising success at NEET.
Should Scholars drop a year to prepare again?
The feeling of "I want to be a doctor" is generally very strong in many individuals, leading to the conclusion of dropping a year for preparation. The number of candidates that drop a year to prepare for NEET is greater than those dropping a year for engineering entrance tests.
Nevertheless, let us understand some pros and cons of dropping a year for NEET preparation.
Related links: NEET Questions
Benefits
Biggest advantage is one complete year can be fully devoted for NEET preparation, hence time to cover the vast NEET Syllabus.
The possibility of cracking NEET is higher if one decides earlier, thus having a better mind frame to prepare for board exams as well.
Many reattempt NEET as now, there is no limit on the number of attempts.
One can only build upon concepts, solidifying and concreting them with the surplus time.
Last and most important one, the goal of becoming successful medical professionals will be met
Also Read: 
Disadvantages
Missing out one year and not staying in sync with their peers is the prime fear of students who decide dropping a year
One year of self-studies is not easy as it requires complete dedication and focuses
Pressure to succeed the next year is greater than one year is dropped
Also check: NEET Quiz videos
How to decide if you require dropping a year?
The aforementioned were few pointers, there is a probability of differing motives and views. You can simply chalk out pros vs. cons if there is a dilemma, the column having greater points, could be your verdict.
Stick this sheet on your door if you choose to drop it as it can be a source of inspiration year long.
Studying with college
You can enrol in an alternate program degree and study along with the university, which will give you a backup choice. It is even better for medical entrance examinations because you can re-attempt the examination multiple times. This will decrease the burden on you to accomplish the task at hand, but on the other hand, may be a source of disturbance, similar to school. This is where your willpower and self-restraint will play a part again.
These were some of the pros and cons of dropping a year for NEET Preparation.
The choice of dropping a year or not is yours. Stay on the decision with absolute conviction. All the best!
Recommended Question Papers for NEET Exam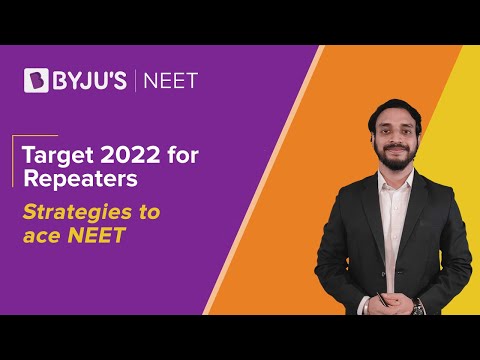 Frequently Asked Questions on Pros and Cons of Dropping a year for NEET Preparation
What are some new changes that were introduced in NEET 2020?
NEET 2020 scrapped all other medical entrance tests in the country. To qualify for admissions to medical courses in the country, one had to qualify for NEET. NEET score would be the score, which could enable you to seek admissions into medical/dental institutes.
Is NEET going to be conducted twice a year henceforth?
No. NEET is an annual examination and will be conducted only once a year as specified by the NTA (conducting board).
When is NEET 2021 going to take place?
NEET 2021 is scheduled to be conducted on 12th September 2021.