There have been many success stories written after the 2016 UPSC civil services results were out, but UPSC topper Suruchi Chaudhary's is a tad different. Chaudhary managed to score a commendable rank of 152 in the IAS exam while being a proud mother of two young boys.
In this article in a series of articles of IAS success stories, you can read all about the IAS journey of civil services topper Suruchi Chaudhary.
Find the best strategies to crack the UPSC exams at our IAS Toppers page now
!!
The following links will be of immense help to the candidates attempting the exam this year: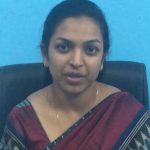 IAS Topper Story – Suruchi Chaudhary Background
Based out of Mumbai, Suruchi Chaudhary had been married for more than 8 years before she took the IAS exam.
Chaudhary had graduated from Shri Ram College of Commerce and had also cleared the Chartered Financial Analyst exams.
She had returned to studying after a gap of nearly 7 years to prepare for the IAS exam since she had started working with Edelweiss Group as a Financial Research Analyst.
Prior Attempts
Suruchi had only two attempts, to begin with, because of the upper age limit. The upper age limit for the general category for the civil services exam is 32 years. There are other conditions as well for IAS eligibility, which you can check at the linked article.
Since she had only two attempts left, to begin with, she left her corporate job and plunged into civil services preparation.
Her optional subject was Commerce and Accountancy optional. This was not a surprise given her academic background and work experience. Suruchi opted for a subject that was familiar to her. Some candidates opt for new subjects, quite different from their graduation ones. Before selecting an optional, candidates should know what are the factors to be kept in mind while fixing an optional, and how to select optional for IAS Mains.
In her first attempt, she did not clear the prelims exam as the CSAT paper (on which she was relying to clear the UPSC prelims) was made a qualifying one at the last minute.
In her second and only attempt left, she cleared the exam and went on to get a good rank of 152.
She had given IRS (IT) as her first preference. For more on the Indian Revenue Service (IRS), check the linked article.
For a comparison of the IAS and the IRS, you can click here.
UPSC Topper Strategy – Tips from Suruchi Chaudhary
Study from select UPSC books, newspapers and even limit your choice of test series.
Revision is the most important factor in deciding your fate in the IAS exam.
Practicing mock tests is crucial for the exam both prelims and mains perspective. Chaudhary admits her focus was more on writing than reading for the UPSC mains exam.
You must harbour faith in your abilities and your preparation.
Chaudhary had to manage two young boys, her house (without parents for help), family engagements, preparation, mock tests, parent-teacher meetings along with studying for the exam – time management was indispensable for her success. She says that aspirants must have a well-thought-out plan with ample scope for unplanned distractions. To conserve your time, you can go through our daily current affairs segment which gives the UPSC related current affairs in a crisp and easy-to-understand and study format.
Throughout the UPSC preparation journey, it is important to be positive and be inspired to reach your goal. Chaudhary's inspiration was Mary Kom. She could relate to the boxing superstar who came back to sports even after being a mother. Each of you can find that one role model who inspires you and get motivated to reach your destination.
The UPSC journey is a long and arduous one. Only unbridled passion can sustain the energy and enthusiasm for the final goal. Chaudhary says she even studied in the hospital room after delivering her second baby. Now that's a passion!
If you wish to read more civil services success stories, check out our Get Inspired segment.
You can find more UPSC related preparation materials and articles, with the links given in the table below
Related Links