17 December 1927
Revolutionary freedom fighter Rajendra Lahiri was hanged.
---
What happened?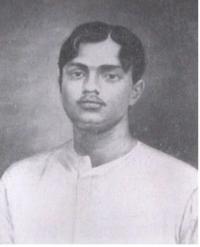 On 17 December 1927, Rajendra Nath Lahiri, who was convicted in the Kakori Conspiracy case, was hanged by the British government in the Gonda District Jail. Read more about the life and contribution of Rajendra Lahiri for the IAS exam
Rajendra Lahiri Biography
Rajendra Lahiri was born on 23 June 1901 in Mohanpur village, Pabna District in Bengal Presidency (in present-day Bangladesh).
He studied in Benares for his MA.
As a student, he joined in the revolutionary activities against the British at that time.
He took part in the Dakshineswar bombing and absconded.
With his friends in Benares, he joined the Hindustan Republican Association, which was a revolutionary organisation established by Bhagat Singh, Chandrasekhar Azad and others.
On 9 August 1925, he participated in a train robbery between Kakori near Lucknow to loot money belonging to the British government for their revolutionary activities. This came to be known as the Kakori Conspiracy.
One passenger in the train was accidently shot and killed which made it a murder case.
40 people were arrested in connection with the case.
Rajendra Lahiri was arrested in connection with the Dakshineswar bombing and sentenced to 10 years rigorous imprisonment. When the Kakori trial started, Lahiri was also included in the case and tried.
He was found guilty and sentenced to death after a long trial.
The other three sentenced to death were Ram Prasad Bismil, Ashfaqullah Khan and Thakur Roshan Singh.
He was hanged on 17 December in the Gonda District Jail (Uttar Pradesh), two days before the scheduled date. He was just 26 years old.
It is interesting to note that it is on this very day that revolutionaries Bhagat Singh and Rajguru shot dead British police officer ASP John Saunders mistaking him for Superintendent of Police James Scott, who had ordered the lathi charge on Lala Lajpat Rai that eventually led to his death.
Also on this day




---