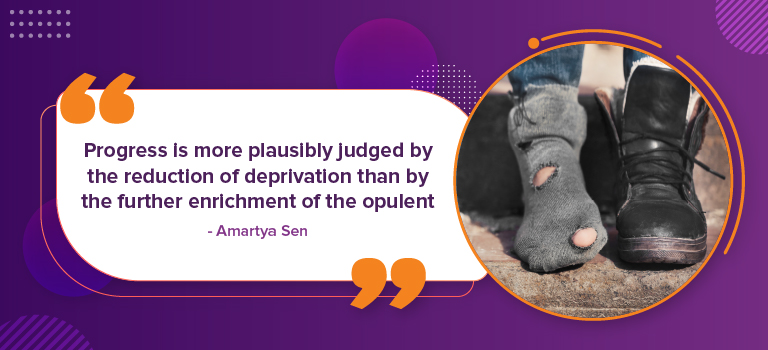 CNA 27 Nov 2022:- Download PDF Here
TABLE OF CONTENTS
A. 

GS 1 Related




B. 

GS 2 Related


CONSTITUTION
1. Murmu, Modi laud women's role in drafting Constitution
SOCIAL JUSTICE
1. Mumbai measles outbreak due to low vaccination coverage


C. 

GS 3 Related


INDIAN ECONOMY
1. Industry urges govt. to establish 'India Rare Earths Mission' to reduce 
reliance on China


D. 

GS 4 Related




E. 

Editorials


SOCIAL JUSTICE
1. Preventing suicides: what is the new strategy?
INDIAN ECONOMY
1. Why is the Darjeeling Tea industry in crisis?


F. 

Prelims Facts


1. PSLV-C54 successfully places nine satellites in multiple orbits


G. 

Tidbits


1. India is the lone absentee at China's Indian Ocean forum of 19 countries
2. Scientists discover new species of black corals near Australia


H. 

UPSC Prelims Practice Questions




I. 

UPSC Mains Practice Questions



1. Mumbai measles outbreak due to low vaccination coverage
Syllabus: Issues related to health.
Mains: Measles outbreak in India.
Prelims: Measles.
Context: Rising number of measles cases in Mumbai
Details:
According to the

WHO

data of 23 November 2022, approximately 40 million children across the world missed a measles vaccine dose in a span of one year. It resulted in nine million estimated cases of measles and around 1,28,000 deaths in 2021.
Measles outbreak in India:
The major reasons for the outbreak of measles in Mumbai are lower immunization coverage because of vaccine services disruption and parents' hesitancy to get their children vaccinated.

There were around 233 measles infections and 13 deaths in Mumbai as of November 24. And the total number of confirmed cases in Maharashtra in October 2022 was nearly 538.

The increased number of cases was also reported from Bihar, Gujarat, Haryana, Jharkhand, and Kerala.

The Health Ministry reported through a letter that in these geographies, the average coverage of MRCV [Measles and Rubella containing vaccine] among the eligible beneficiaries is considerably lower than the national average. 

Some sources suggest that unvaccinated children have approximately 70% higher mortality risk than vaccinated children.

According to Maharashtra health officials, measles vaccination coverage in Mumbai was 78%  in 2021. Whereas in 2022 (till October) the coverage in the city was just 41.9%.

The incidence rate of measles has increased from 3.37 per one million total population (October 2020-September 2021) to 8.86 per one million total population (October 2021-September 2022).

It was explained by an expert that "Two-dose vaccination" coverage is crucial to interrupt measles transmission. For instance, if 80 of 100 children are vaccinated with one dose then only 68 children are immunized implying 85% seroconversion. This would leave 22 (of 100 children) susceptible to infection. It should be noted that if this continues for two years, the susceptible pool expands.
For more information on the Measles rubella campaign, read here: Measles and Rubella Vaccination Campaign – MR Vaccine Campaign. UPSC Notes.
Mop-up vaccination campaign:
The Maharashtra government has undertaken a mop-up vaccination of all children with MRCV in regions of the recent outbreak. This dose will be in addition to the primary vaccination schedule for the first and the second dose.

It is recommended that infants of six months and older should also be administered a measles vaccine.

According to an expert, the efficacy of measles vaccination is estimated to be 85% on average if the first dose is administered at nine months. It further rises to nearly 95% at the administration of the second dose.

However, few vaccinated children in Mumbai and Mallapuram districts in Kerala were infected with the disease even after two doses. This could possibly be due to the failure to seroconvert following vaccination.
Nut Graf: There is an outbreak of measles in six states of India due to low vaccination coverage. The situation is particularly worrisome in Mumbai. The two doses of vaccination among all children till the age of five years can help in significantly controlling the infection.
2. Scientists discover new species of black corals near Australia
The researchers at Smithsonian Institution, Washington, have discovered 5 new species of black coral through a remote-controlled submarine.

These corals are at a depth of nearly 2,500 feet (760 metres) below the surface in the

Great Barrier Reef

and the Coral Sea off the coast of Australia.

It should be noted that Black corals can grow both in shallow waters and deep waters of around 26,000 feet (8,000 metres). Moreover, few individual corals can live for over 4,000 years.

Black corals are filter feeders and eat tiny zooplankton. They are branched and look like feathers, fans, or bushes.

They act as important habitats for fish and invertebrates to feed and hide from predators. For instance, a single black coral colony observed in 2005 off the coast of California was a habitat to nearly 2,554 individual invertebrates.
For more information on coral reefs, read here: Types of Coral Reefs, Coral Bleaching & Snowflake Corals
CNA 27 Nov 2022:- Download PDF Here