In this article, candidates will know the difference between Phrase and Clause that holds relevance for the objective as well as descriptive English section of various competitive exams.
Aspirants of Government exams are advised to read the article on phrase and clause difference carefully as English is a part of the syllabus of most of the government examinations. 
Both clause and phrase are a part of a sentence but are different from each other, and this article will explain the phrase vs clause in detail.
What Is a Phrase?
A group of two or more words in a sentence related to each other or acting as a single unit but does not have a subject or a predicate.
What Is a Clause?
These are also a group of words in a sentence that have a subject and a predicate (or verb).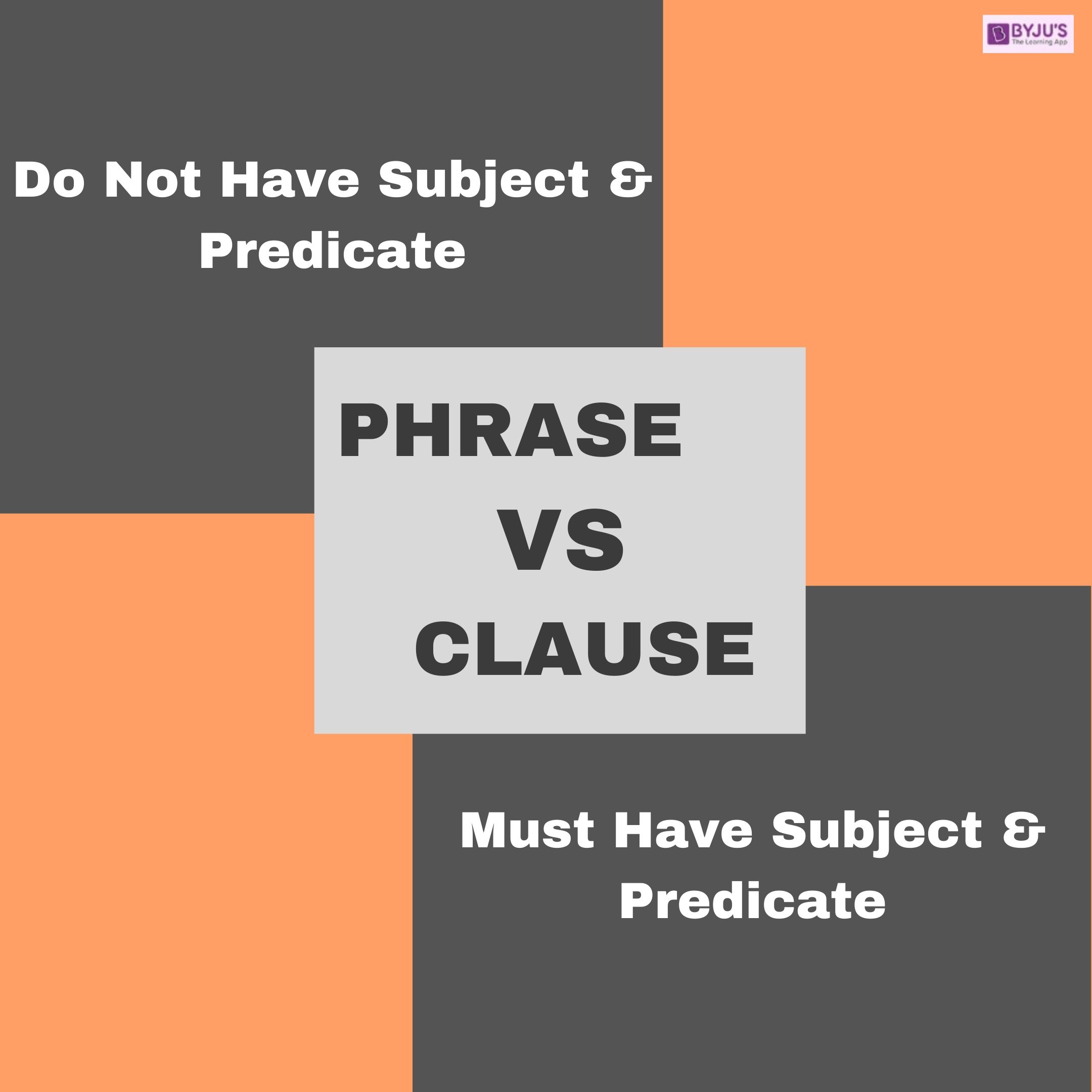 Read the detailed Comparison of phrase and Clause given below –
Difference Between Phrase & Clause
Phrase
Clause

A group of words standing together as a conceptual unit and do not have a subject and a verb.

A grammatical arrangement that contains a set of words having a subject and a verb. 

Phrase is component of a clause. 

Clause is a component of a complete sentence.

Each word of a phrase has a meaning but collectively it does not form complete sense like a sentence. i.e. it does not give a complete meaning when standalone.

Clause gives complete meaning and can even be a complete sentence when standalone.

A part of sentence without the two parts of speech i.e. Sentence and Predicate and

 

(does not convey any idea).

A part of sentence having the two parts of speech i.e. Subject and Predicate (gives complete idea).

Phrase Example – 

Fish Swims

in the water.

She is sleeping

on the floor.

They will meet

at the concert.
Over the horizon.

She is sketching

on the wall.

Clause Example – 

Fish Swims

in the water.

She is sleeping

on the floor.

They will meet

at the concert.

He smiled.
She is sketching

on the Wall.
Candidates preparing for competitive exams might face questions based on the phrase and clause in the form of sentence correction or spot errors in the objective sections. Go through important sentence correction questions asked in various government exams. 
To easily tackle questions on error spotting in the examination, candidates can go through important Tips to master Error Spotting given in the link provided here.  
Candidates can go through the video on Mistaken words in the English Language. To ace the section, it is important to have a clear idea of English vocabulary, so learning the mistaken words in English explained in the video will help them to clear their concepts related to confused words and their usage in English.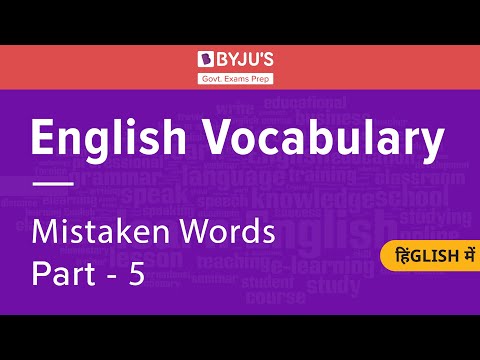 Candidates can also check the links given below to understand the concept of word formation in English and to learn the common words in the English Language that are asked in most of the competitive exams-
Also, and other relevant topics for comprehensive preparation of Verbal Ability section can be referred through given below links:
The syllabus of English language is vast and for convenient preparation of this section, candidates can check English For Competitive exams to get the relevant topics like idioms and phrases, synonyms and antonyms and more. 
Aspirants of various Government exams can check the important links given below for assistance in preparation:
Candidates preparing for various competitive exams must be well versed with the syllabus for strategic preparation. Go through the detailed topic-wise syllabus of each exam given below: