Failing to recognise the difference between reward and award can turn the strategic preparation to ace the General English of Competitive exams into a least scoring section. Therefore, this article aims to provide candidates with a clear idea of award and reward differences with examples. 
Candidates willing to appear for SSC, Bank, RRB, Insurance or any other Government Exams or even the aspirants of the most coveted UPSC exams must go through the comparison of Award vs Reward carefully as the English Language is part of the syllabus of all these exams.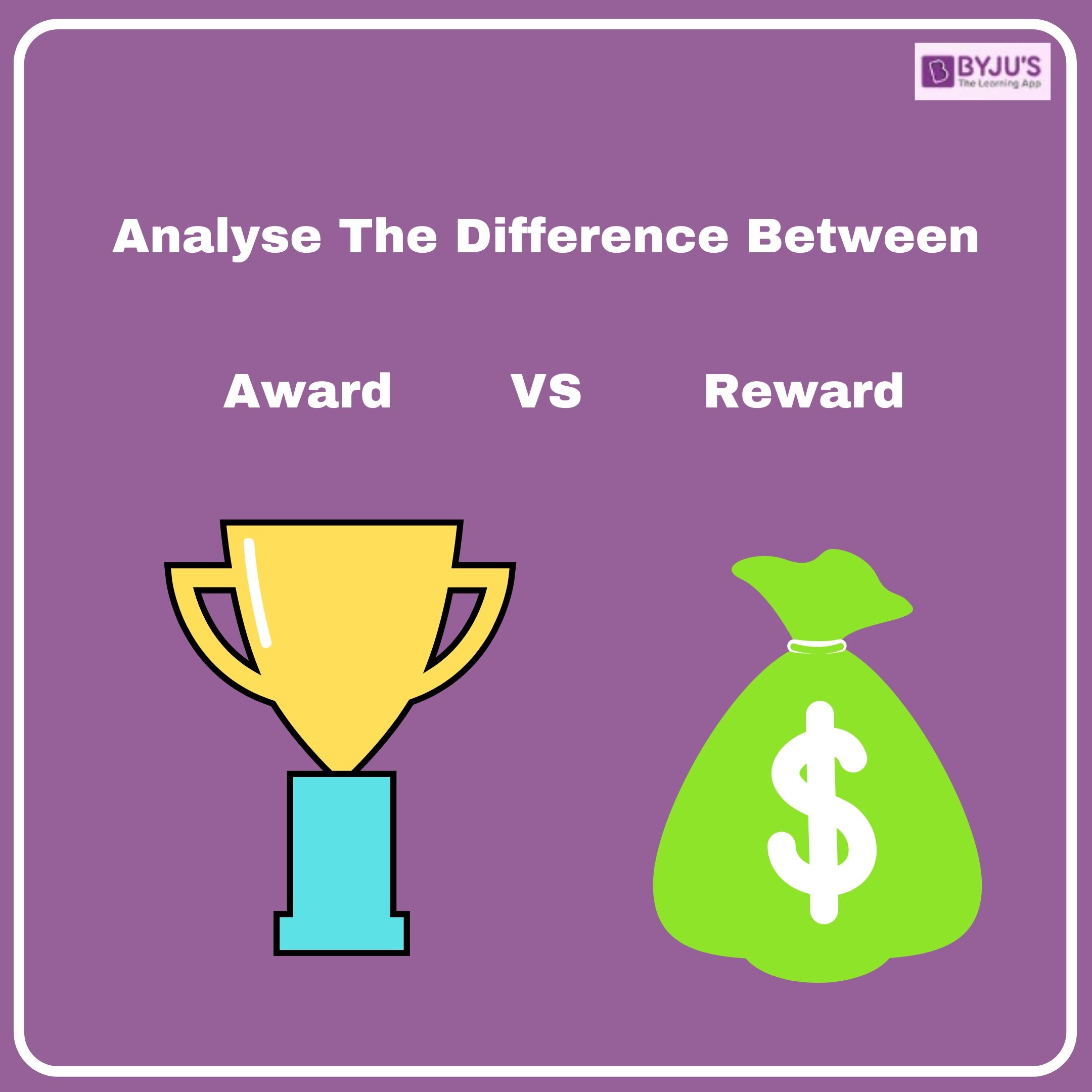 What is an Award?
Something that is given to a recipient as a token of recognition for excellence in a certain field is called an award.
What is the Reward?
Something that is given to a recipient as a token of recognition for their service, effort or achievement. 
The meaning of award and reward overlaps significantly. Go through the detailed difference between Award and reward given below:
Difference Between Award & Reward 
Award
Reward

Award is used as both noun and verb

As a noun – Award is a prize for recognition of an achievement

As a verb – Award is giving something for recognition of that achievement

A reward is also used as both Noun and Verb.

As a noun – it is a contingent benefit for an action. 

As a verb – it is something that is given to someone for doing an action.

The award is always associated with something good

A reward can be given both for good as well as a bad action.

The award is always given by someone and is related to some sort of achievement

A reward is not necessarily given by someone, it can be intrinsic. Also, it does not necessarily relate to achievement and mainly relates to action or exchange. 

The award is a physical entity – cash, medal, certificate, trophy, gifts, prize, etc.

The reward does not necessarily have to be a physical entity. It can be monetary, word of praise, love etc. 

Award Examples:

He got the student of the year award for his all-round excellence in academia.   

He is awarded Scholarship of 4 years for his continued good results

The PM awarded the handicapped player for the excellent performance in the tennis game.

The soldiers get awards for their services in the Armed Force.

Her mother won the Grammy award for playing the sitar.

Reward Examples:

He was being rewarded a gift voucher for winning the dance competition.

She will reward you with a doughnut if you bring her flowers.

The teacher rewards students an extra five minutes of recess for good behaviour in class.

The boss sponsored a dinner party to reward the teammates for achieving the target.
To put it simply, the award is given in recognition for achievement while a reward is the result of an action, it is often given by someone but can also be realized independently.
Candidates can go through the more similar difference between articles-
For more such differences between confused English words, concepts, subjects and topics, candidates cam check 100 difference Between Articles on the given link.
For a better understanding of the formation of words in English and to know the English words that are asked in most of the competitive exams, visit the links provided below:
Similar to the Words Award and reward, there are many other words in the English Language that are commonly mistaken. The video below gives an explanation of the concepts and usage of the Mistaken words in the English Language, watch the video for assistance-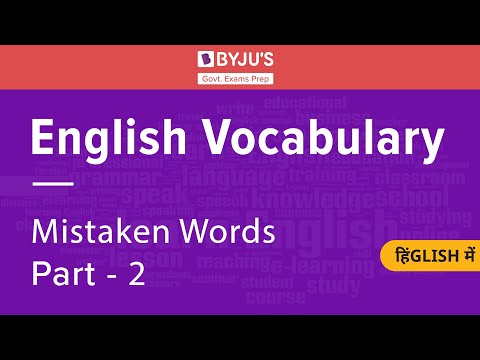 The video on mistaken words in English is in parts, more can be found on visiting the video link.
Aspirants of various government exams can check important topics for English language preparation:
Check English for Competitive Exams for more relevant topics such as rules for article, conjunctions, list of synonyms and antonyms, idioms and phrases and more.
Aspirants of various Government exams can check the important links given below for assistance in preparation:
It is imperative for candidates to be well versed with the syllabus of respective exams they are preparing for. To devise a strategic preparation plan candidates can go through the detailed syllabus of important government exams.