05 April 1908
Birth of Jagjivan Ram
---
What happened?
Independence activist and former union minister Babu Jagjivan Ram was born on 5 April 1908. His birth anniversary is observed as 'Samata Diwas' or 'Equality Day' all over India.
Aspirants should begin their preparation by solving
UPSC Previous Year Question Papers
now!!
To complement your preparation for the upcoming exam, check the following links: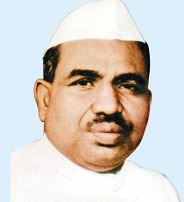 Jagjivan Ram Biography
In this edition of This Day In History, you can read about the life and contributions of Babu Jagjivan Ram, freedom fighter and veteran parliamentarian for the IAS exam.
Jagjivan Ram was born in Chandwa in Bihar to a Dalit family. His father was in the British army but later left it and acquired farming land in his native place.
He pursued his schooling at the nearby town of Arrah where he faced discrimination for the first time. He was considered 'untouchable' and had to drink water from a different pot. Jagjivan Ram protested against this by breaking the pot. The principal then had to remove the separate pot from the school.
In 1925, Jagjivan Ram met scholar Pandit Madan Mohan Malaviya and was greatly inspired by him. On Malaviya's invitation, he joined the Banaras Hindu University.
Even at the university, Jagjivan Ram faced discrimination. This inspired him to protest against such social boycott of a section of society. He also organised the scheduled castes to protest against injustice.
After his stint at BHU, he joined the University of Calcutta from where he secured a B.Sc. degree in 1931.
He was noted by Subhas Chandra Bose because of his organisational skills. In 1935, he assisted with the formation of the All-India Depressed Classes League. He joined the Congress Party where he was appreciated as a brilliant spokesperson for the Depressed Classes.
In 1935, he proposed at a session of the Hindu Mahasabha that drinking water wells and temples be open to untouchables.
He took part in the freedom movement as well and was imprisoned during the Quit India Movement.
When Jawaharlal Nehru formed the provisional government, Jagjivan Ram became its youngest minister. After independence, he was appointed the country's first labour minister.
He also held various other portfolios including railways, food and agriculture, transport and communications, irrigation and defence. The Indo-Pakistan War of 1971 was fought when he was the defence minister.
He also became India's Deputy Prime Minister when Morarji Desai became the Prime Minister after the Emergency.
Jagjivan Ram was a member of the Parliament uninterrupted from 1936 to 1986 and this is a world record. He also holds another record for being the longest-serving cabinet minister in India (30 years).
He was a champion of social equality and equal rights for the Depressed Classes.
He passed away on 6 July 1986. His memorial at his cremation place is named 'Samata Sthal'.
Also on this day




---


1922: Death of social reformer and women's rights activist Pandita Ramabai.
1940: Death of missionary and close friend of Mahatma Gandhi, "Deenabandhu" C. F. Andrews.


See previous 'This Day in History' here.
Candidates can find the general pattern of the UPSC Exams by visiting the UPSC Syllabus 2021 page.
Related Links