UIDAI stands for Unique Identification Development Authority of India. It is statutory authority established under the provisions of Aadhaar Act 2016 on 12th July 2016, under the Ministry of Electronics and Information Technology (MeitY).
Earlier it was functioning as an attached office to the Planning Commission. In September 2018, Supreme Court of India, passed an order that Aadhaar Card is not mandatory for opening bank accounts, getting a mobile number or being admitted to school. Despite the court ruling, Government of India has pushed citizens for linking Aadhaar to Bank accounts, EPFO, MGNREGA, PDS, Old age pensions. UIDAI data center is located at Industrial Model Township (IMT), Manesar. Aadhaar Data is kept in about 7000 servers in Bengaluru and Manesar. Aadhaar is not a proof of citizenship nor a substitute to any of the existing identity cards.
Aspirants would find the article very helpful in their preparation for IAS Exam.
Candidates can enhance their UPSC exam preparation by attempting
UPSC Previous Years Question Papers
now!!
To complement your preparation for the upcoming exam, check the following links:
What was the Objective of Establishing UIDAI?
It was created to serve multiple purposes, which are given below.
To issue unique identification numbers (UID) named as Aadhaar to all residents of India.

To identify fraudsters with fake id's.

To provide a unique identity number that can be verified and authenticated easily and cost effectively.
When and Where was the First UID Number issued?
The first UID number or Aadhaar was issued to a resident of Nandurbar in Maharashtra in the year 2010.
What were the benefits of Aadhaar?
There were multiple benefits, the Government was able to save a lot of money in its exchequer by weeding out ghost beneficiaries. Following are the list of areas where Aadhaar was able to help the Government.
LPG Schemes

Crop Insurance Schemes

Public Distribution System (PDS)

Streamlining land records.

Faster verification process for Passport purposes.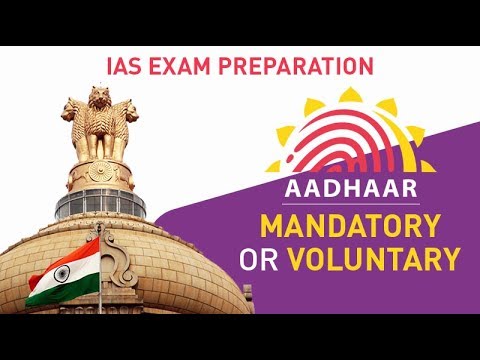 Candidates should go through the links provided below to do preparation for UPSC exam even better-
The above details would help candidates preparing for UPSC 2021.
Related Links