The UPSC optional subject list contains 48 subjects in total, one of which is Anthropology. The UPSC Anthropology syllabus for IAS Exam focuses on the candidates' ability to understand the subject as science and apply the knowledge to problems faced by the people. The topics included in this subject are related to human evolution, social structures, cultural evolution and development.

For details on similar optional subjects syllabus, check the linked article.



To learn from the experience of IAS Toppers who had opted for Anthropology as an optional subject, candidates can check out the details at the linked article.

Candidates who choose Anthropology Optional in UPSC will find that the syllabus is focussed on issues and topics related to development and Indian culture. The subject might be easy to prepare for candidates who work as teachers, social workers and sociologists, etc. Candidates should be thorough with UPSC Mains to better strategize their preparation.

They must read the UPSC anthropology syllabus quite a few times as optional preparation in the right manner will increase the chances for IAS aspirants to score good marks in the civil services exam.

Aspirants can know in detail about the exam dates, vacancies, eligibility, salary, exam pattern, etc. at the UPSC Notification page.
IAS Anthropology Syllabus
Anthropology Optional Subject has 2 papers (paper I and paper II) in UPSC Mains. Each paper is of 250 marks with a total of 500 marks. Many IAS toppers too have opted for this subject in the UPSC exam. Find below the IAS Anthropology syllabus:
Anthropology Syllabus for UPSC (Paper-I)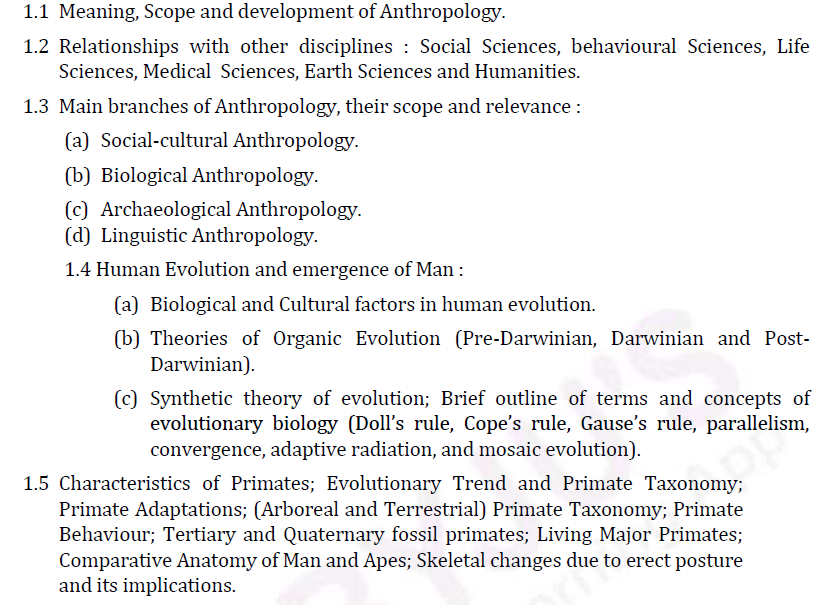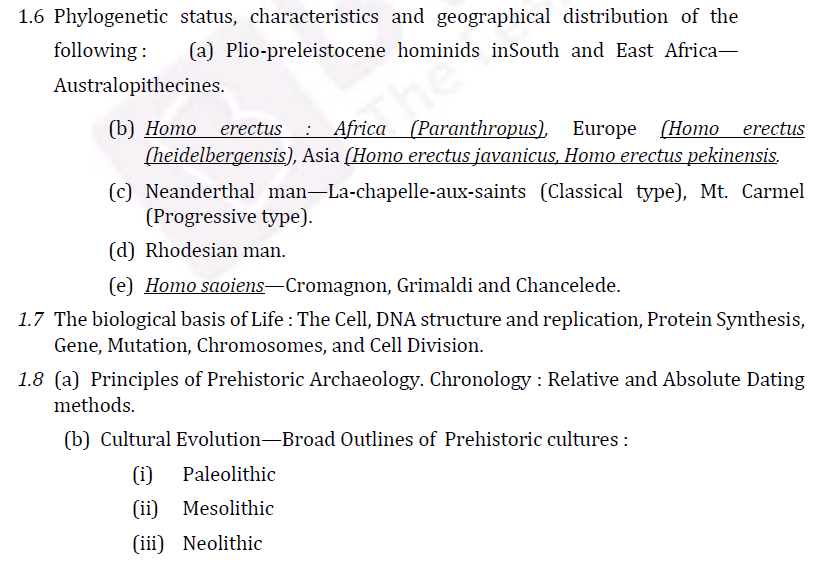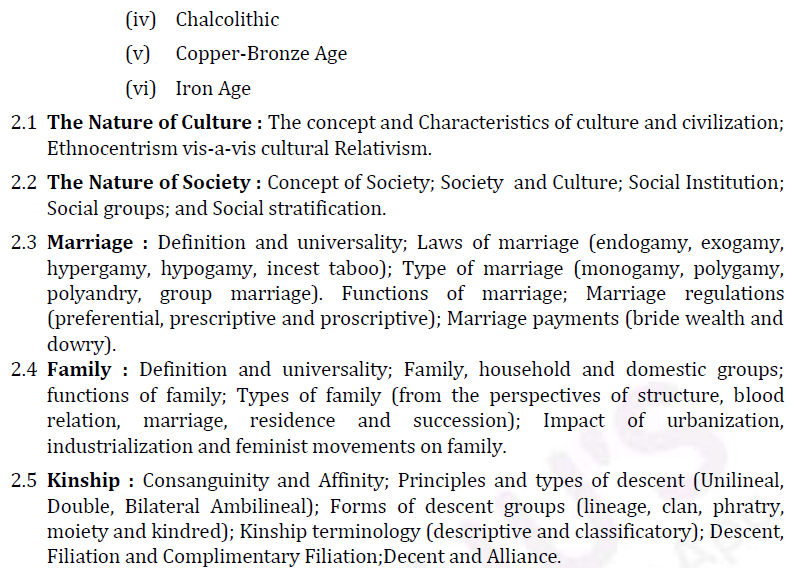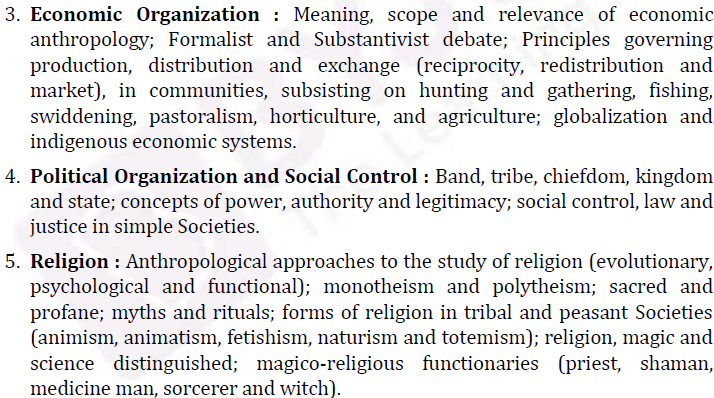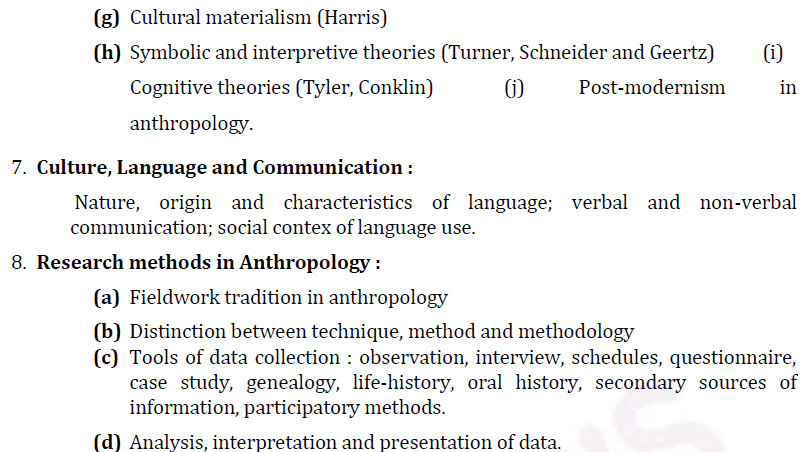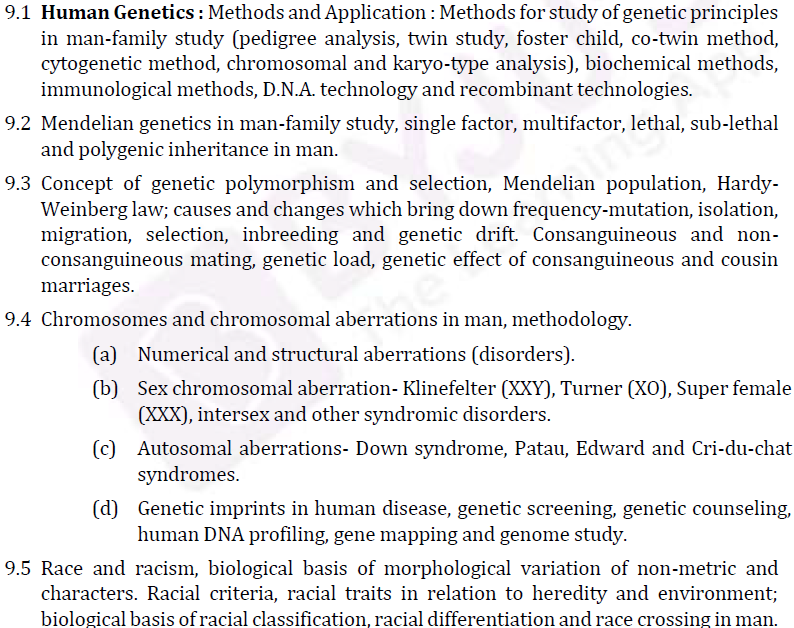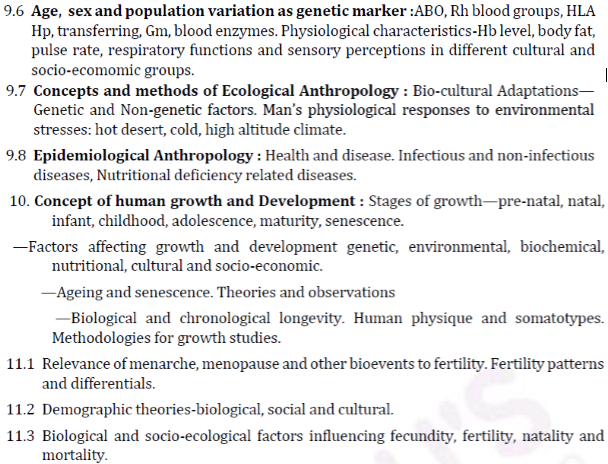 If you are preparing for UPSC 2023 civil services examination, you may like to check the linked article.
Anthropology Syllabus for UPSC (Paper-II)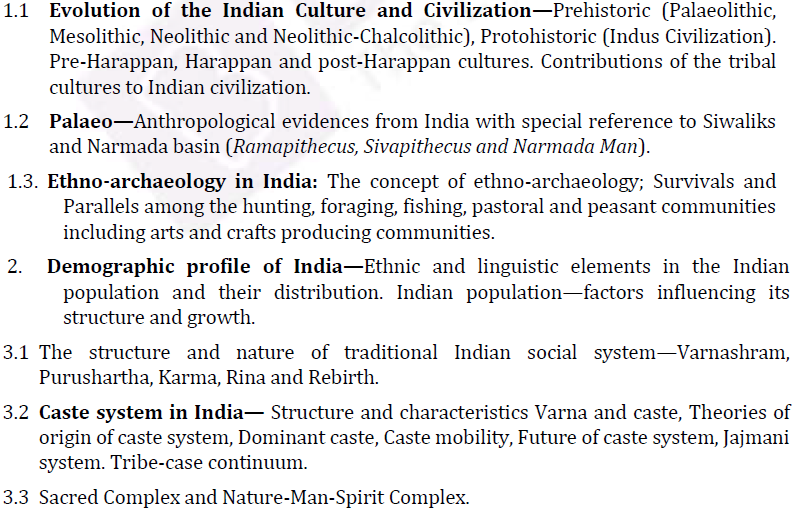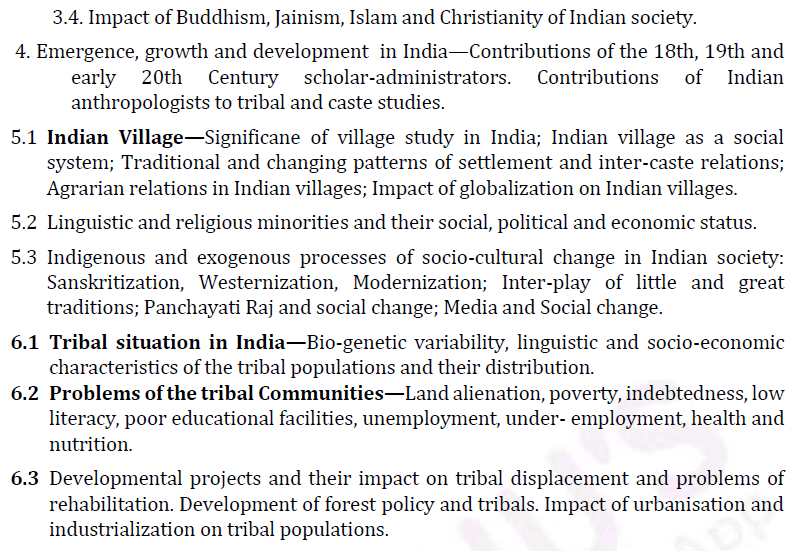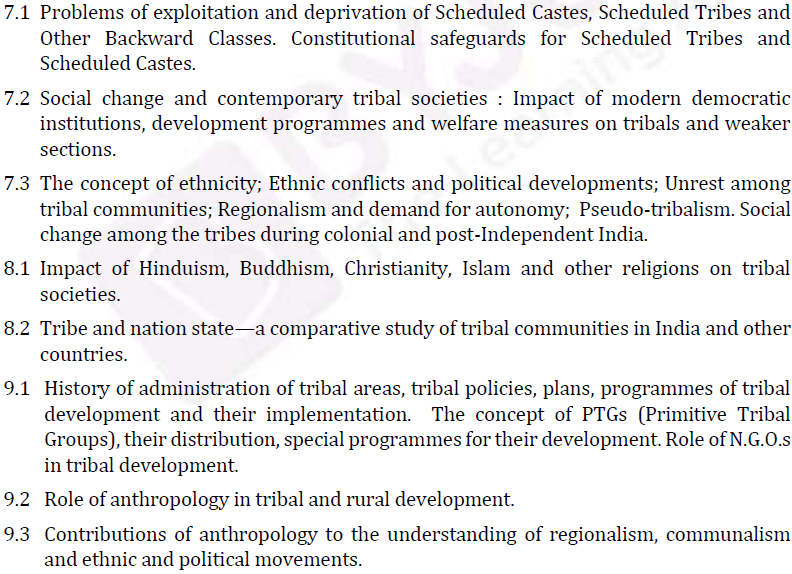 Anthropology optional should be prepared thoroughly if one has chosen it for the UPSC Mains, by studying the previous years' papers and also going through relevant books on Anthropology for UPSC. IAS aspirants can integrate their preparation for Anthropology optional with preparation for General Studies in prelims and mains as there is an overlap in the syllabus of both the subjects.
After going through the syllabus, IAS aspirants are suggested to also get the right Anthropology Optional Strategy to avoid making mistakes while preparing for UPSC IAS exam.
Apart from the Anthropology syllabus, candidates must also familiarise themselves with the detailed UPSC Syllabus for the Prelims and Mains examination at the linked article, and accordingly strategise their study plan.
More details on optional subjects and their syllabus can be fetched from the IAS Notification given in the linked article.
The table below lists a few suitable articles on UPSC Anthropology preparation and IAS Exam: