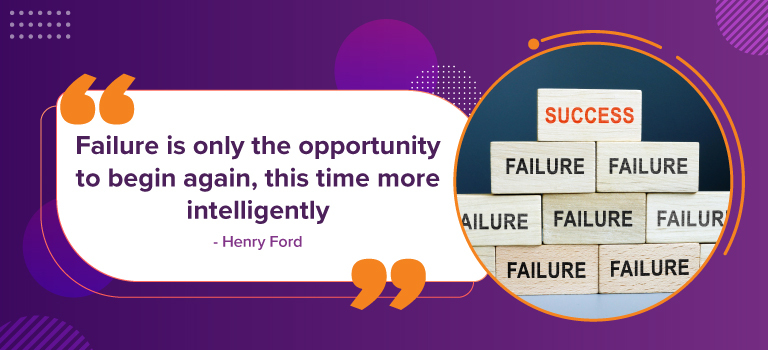 CNA 01 July 2022:- Download PDF Here
TABLE OF CONTENTS
A. 

GS 1 Related




B. 

GS 2 Related




C. 

GS 3 Related


ECONOMY
1. The free fall of the rupee
INFRASTRUCTURE
1. A road safety quartet and the road ahead


D. 

GS 4 Related




E. 

Editorials


INTERNATIONAL RELATIONS
1. Home and abroad
2. Fallout of policy failure


F. 

Prelims Facts


1. Snake Island


G. 

Tidbits


1. Modified PSLV places three foreign satellites into orbit
2. Concern over shortage of leprosy drug in private sector


H. 

UPSC Prelims Practice Questions




I. 

UPSC Mains Practice Questions



1. A road safety quartet and the road ahead
Syllabus: Infrastructure: Roads
Mains: The government interventions on road safety in India and the need for interventions on key risk factors of road safety
Context
New Lancet study on fatal road injuries.
Background
For the background on the issue refer to the following article:
UPSC Exam Comprehensive News Analysis dated 30 June 2022 
Details
The significantly high annual death rate due to road accidents raises questions about India's ability to meet the Sustainable Development Goal (SDG) 3.6, which aims to decrease the fatalities and injuries due to road traffic accidents by 50% by 2030. 

The United Nations is conducting a high-level meeting on Global Road Safety to review the progress and challenges.
Findings of the Lancet study
Over 14 lakh people die due to traffic accidents every year and about five crore are injured worldwide.

More than 50% of those killed are pedestrians, cyclists and motorcyclists.

It is said that Low and Middle-Income Countries (LMIC) are the most affected countries due to high economic costs which accounted for an average of 3-5% of their GDP in 2014.

The study proposes that India and other countries could decrease the accident-related deaths by about 25 to 40% by undertaking preventive interventions on four risk factors such as:

High speeding

Drunk driving

Improper use of helmets 

Not wearing seat-belts and not using child restraints

The study has used common predictors for individual countries like the GDP per capita, population density, and governmental effectiveness measured through the Worldwide Governance Indicators, to prepare a statistical estimate of how interventions on the identified risk factors would influence injuries and death.
The need for interventions on the four key factors of safety outcomes
A statistical model has been developed using the Global Burden of Disease data to predict the number of lives that could be saved with interventions. 

About 20,554 lives could have been saved in India with a reduction in speeds.

5,683 with helmet interventions 

3,204 with seatbelts

The estimate for drunken driving was not available for India as the percentage of total deaths due to alcohol consumption calculations were found to be unstable

The study calculates that 17% of road traffic injury-related deaths in LMICs can be prevented if trauma care facilities are enhanced. 

It notes that many accidents occur in rural areas on highways, and the victims are treated at inadequately equipped district hospitals or medical college hospitals.

The study also suggests that structural problems linked to unplanned motorisation and urbanisation are a key cause of concern in India.

It says that speedy highway construction without accommodating fast and slow-moving traffic, the presence of faulty vehicles, rampant wrong-side driving, inadequate police forces, and poor trauma care in rural centres result in high death and disability rates.

As per the Transport Ministry, over 65% of fatalities in road accidents in 2019 were in rural areas and the densely populated urban areas accounted for 32.9% of deaths.

This requires better engineering and enforcement of traffic rules to cut fatalities in the current decade.
Various interventions undertaken in India to address the challenges with road safety
The government has introduced the

Road Safety and Motor Vehicles (Amendment) Act 2019 

Other interventions include the recommendations made by the

Sundar Committee (2007)

and directions by the Supreme Court in the S. Rajasekaran vs Union of India case.

The interventions include the establishment of an apex national body for road safety, and fixing the decentralised responsibility at the district level.

The Sundar Committee highlighted the fact that India lacked adequate technical competence in investigating the cause of accidents.

The National Road Safety Board Rules, 2021, provide for the formation of technical working groups that include aspects such as crash investigation and forensics. 

However, the study notes that these interventions have largely been inadequate in addressing the problems of road safety in India mainly due to the problems in the enforcement of these legislations.
Nut graf: As accident-related deaths have severe socio-economic consequences on society, the government must undertake interventions in terms of slowing down traffic near habitations, segregation of slower vehicles, stringent enforcement of seatbelt and helmet use and cracking down on drunken drivers to make the roads of the country safer.
2. Concern over shortage of leprosy drug in private sector
The private sector in India is facing a shortage of Clofazimine which is a key drug for the treatment of leprosy and the alternative drugs are very expensive and are not feasible.

Clofazimine is one of the three essential drugs in the Multi-Drug Treatment of Multibacillary Leprosy (MB-MDT) cases, along with Rifampicin and Dapsone.

Clofazimine has shown activity against MultiDrug Resistant Tuberculosis and has been recommended by the WHO to treat drug resistance.

Studies show that India reports over 1,25,000 new patients of leprosy every year.

The shortage of Clofazimine is seriously affecting the Indian Leprosy Treatment scenario as dermatologists and leprologists are facing a serious challenge in treating leprosy patients.
CNA 01 July 2022:- Download PDF Here