JEE candidates often say that it is difficult to score high marks in Physics. This could be mainly due to the nature of the questions asked in the question paper. They are quite tricky and a lot of numerical are involved. While students need to develop adept problem-solving skills for tackling Physics questions, we are providing a repository of important JEE Main chapter wise questions along with solutions to help you do just that.
Students can download free JEE Main previous year chapter wise question paper along with solutions from the links given below.
JEE Main 2021 July Session Memory-based Paper Discussion
July 20 Shift 1 Paper Solutions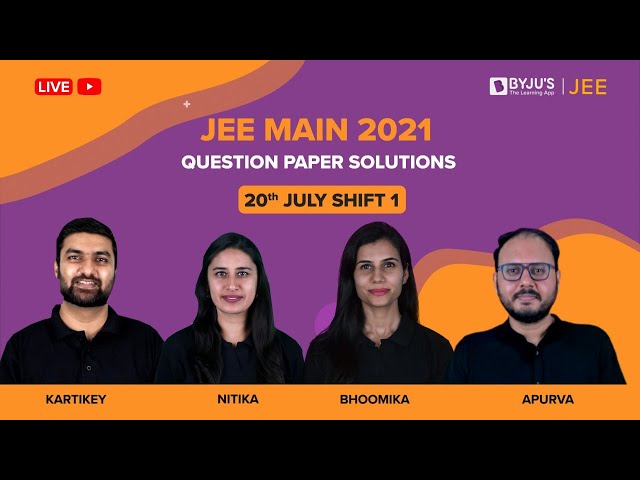 July 22 Shift 2 Paper Solutions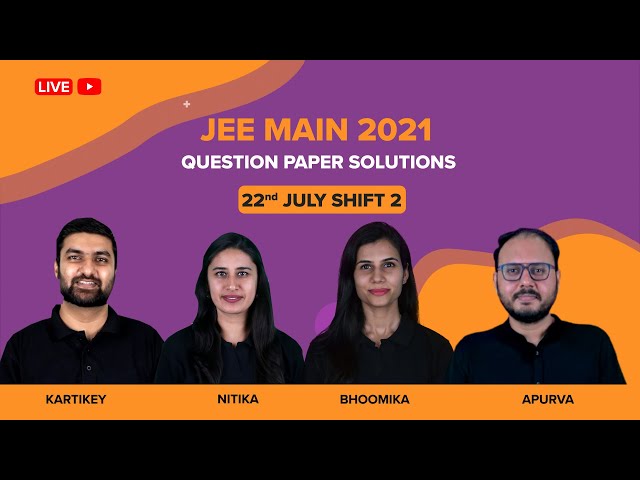 Jee Main Physics Chapter Wise Questions With Solutions
The papers and solutions that we have provided here consist of all the important topics present in the Physics section. However, in JEE Main Physics students might notice that the paper usually does not follow a particular trend especially when it comes to the type or difficulty of the questions. What it means is that candidates will need to prepare effectively. With that thought, the JEE Main Physics previous year chapter wise questions will make the preparation a little bit easier for the aspirants.
Additionally, experts at BYJU'S have worked extensively to provide students with all the questions that will help them have enough practice for tackling questions from the Physics section. Meanwhile, if you want to know the types of questions, paper pattern, marking scheme and more followed in JEE Main you can refer the free Physics question paper PDFs of JEE Main below.
In addition to these Physics topics, students will also find chapter-wise questions for other subjects that are included in the JEE Syllabus.
Also, students can also join Online LIVE JEE classes and prepare for the upcoming JEE Main and Advanced effectively.