Table of Contents:
1. Health Protection Scheme: Still more work needed
2. US backs, but China opposes India's NSG bid
1. ISRO comes to the aid of decentralised rural planning
2. India and U.S. fly 'Red Flag' high
.
+++++++++++++++++++++++++++++++++++++++++++++++
Useful News Articles
A. GS1 Related
Nothing here for today folks!
B. GS2 Related
1. Health Protection Scheme: Still more work needed
Category: Governance
Topic: Issues relating to development and management of Social Sector/Services relating to Health
Location: The Hindu, Page 10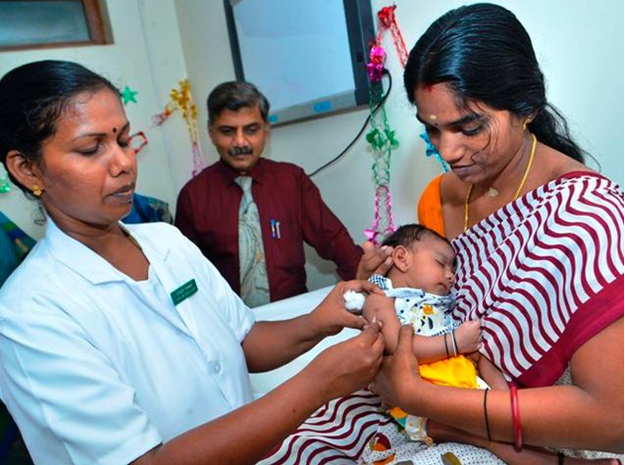 Key points:
Specific Issues
The HPS needs careful design, as otherwise, well-recognised market failures in medical insurance schemes would effectively ensure that each entitled household runs up the full limit of Rs.1 lakh per year on benefits.
It is critical that the HPS is finalised after considering possible distortions in medical insurance schemes and looking at models that have worked.
There are two main reasons why competitive markets — markets that minimise total costs, leading to the least prices (premiums) for users — do not form for health insurance.
The first problem is that of "adverse selection", or individuals who have better information about their personal health status, leading to the healthier persons opting out of insurance and the less healthy opting in.
The second is the problem of "moral hazard", i.e. doctors have better information about a patient's treatment needs than the patient, and also have a financial interest in providing excessive treatment.
Lessons to Learn
The above two considerations have been largely addressed in the U.K.'s National Health Service.
This was rated among the best health-care systems in the world in terms of ease of access, efficiency, and cost-to-patient.
Conclusion
The NHS model can fit different models of financing, i.e. fully public, part public, and fully private, and also for scaling co-payments (if part privately funded) as per the economic status of the beneficiary. The range of conditions covered, as well as standard treatment protocols and normative costs, can be changed over time.
2. US backs, but China opposes India's NSG bid
Category: International Relations
Topic: Important International institutions, Effect of policies and politics of developed and developing countries on India's interests
Location: The Hindu, Page 12
Key points:
The U.S. has reiterated its support for India's membership of the Nuclear Suppliers Group (NSG) in the face of opposition from China.
The Nuclear Suppliers Group (NSG) will have its plenary next month in New York where it is expected to consider India's admission into the exclusive club.
The NSG operates by consensus and all its current members are signatories to the Nuclear Non-Proliferation Treaty.
C. GS3 Related
1. ISRO comes to the aid of decentralised rural planning
Category: Science and Technology
Topic: Indigenization of technology and developing new
technology
Location: The Hindu, Page 07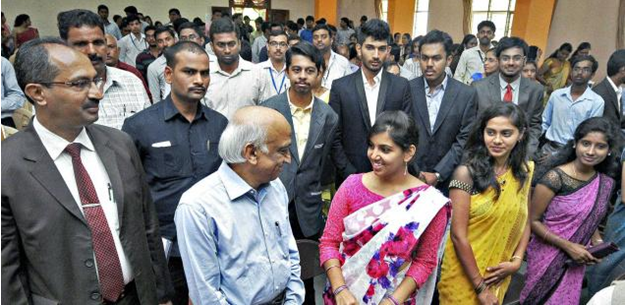 Key points:
Indian Space Research Organisation (ISRO) is working on a space-based information system for decentralised planning to help rural development.
Though there are scores of rural development programmes and welfare measures launched in the country, there is little planning at the local level owing to lack of information. The space-based information system will reach out to the villages to enable them to plan and improve their economy.
The system is expected to optimise the benefits of various welfare programmes to a maximum number of people in the areas of health, sanitation, infrastructure, etc. besides monitoring their benefits and impacts in the villages.
It is also working with the Department of Posts to involve its postmen and women to inform citizens about the location and services available at post offices. Already 1.5 lakh post offices across the country have been geo-tagged.
In future, postal staff visiting neighbourhoods will also be equipped with space-based information in time to arm farmers about their land, cultivation and the crop they grow.
The information will be shared with the Mahalanobis National Crop Forecast Centre to estimate details of crops.
By involving postal employees, the information would be available from a large number of locations, which help improve crop forecasting and related activities.
ISRO's upcoming solar mission, Aditya, will provide scientists a 24×7 observation capability of the sun's corona.
2. India and U.S. fly 'Red Flag' high
Category: Internal Security, International Relations   
Topic:  Joint military exercises, agreements involving India
Location: The Hindu, Page 12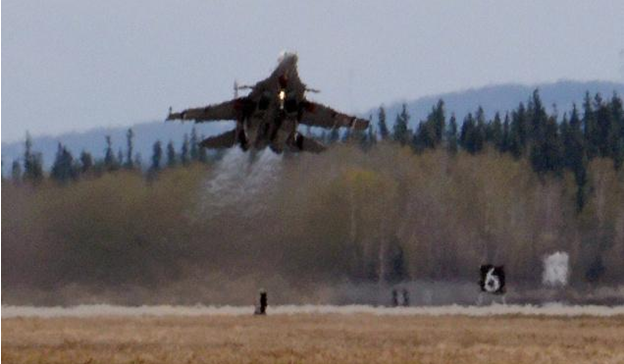 Key points:
The Air Forces of India and the U.S. concluded their four-week "Red Flag" aerial combat exercises at Alaska in the U.S.
The objective of this inter-continental deployment was not only to showcase the IAF's capability in undertaking integrated air ops but also to imbibe operational lessons from the exercise engagements, which will help us add more teeth to our overall war waging capabilities.
The teams had to endure sub-zero temperatures during most of the exercise, which posed a challenge to the maintenance team despite which they managed to maintain 100 per cent serviceability of all platforms.
However, the exercises are an expensive endeavour and hence, the IAF had decided to participate once in five years. This edition is believed to have cost over Rs. 100 crore.
The IAF fighters have always flown with their radars switched off during exercises with the U.S. so as not to reveal the radar signatures.
The contingent is likely to return to India in the last week of May. The Su-30s will additionally participate in the exercise "Desert Eagle II" with the UAE Air Force on their way back.
D. GS4 Related
Nothing here today folks! J
E. Important Editorials: A Quick Glance
Nothing here today folks! J
F. Concepts-in-News: Related Concepts to Revise/Learn:
Nuclear Suppliers Group (NSG)
Health Protection Scheme (HPS)
Rashtriya Swasthya Bima Yojana (RSBY)
Red Flag, Desert Eagle II
G. Fun with Practice Questions 🙂
Question 1: Consider the following statements about NISAR:
Its purpose is to measure the changes on earth's land surface, ice surface, glaciers, earthquakes and volcanoes.
The satellite will be the first radar imaging satellite to use dual frequency.
NISAR mission is a joint project between NASA, European Space Agency and ISRO.
Which of the above statements is/are correct?
(a) 1& 2 only
(b) 2&3 only
(c) 1& 3 only
(d) All of these
Question 2: Consider the following about anti-ballistic missile (ABM):
An ABM is a missile designed to counter ballistic missiles.
A ballistic missile is used to deliver nuclear, chemical, biological or conventional warheads in a ballistic flight trajectory.
The Anti-Ballistic Missile Treaty (ABM Treaty or ABMT) was a treaty between the United States and the India.
Which of the above statements is/are correct?
(a) 1 and 3 only
(b) 1 and 2 only
(c) 2 and 3 only
(d) 1, 2 and 3
Question 3: Which of the following statements are correct regarding inactivated polio vaccine?
IPV is produced from wild-type poliovirus strains.
The degree of mucosal immunity produced by IPV in the intestine is significantly greater than that provided by OPV.
The main disadvantage is that the adverse events following administration of IPV is more pronounced compared to OPV.
(a) Only 1
(b) Only 1 and 2
(c) Only 2 and 3
(d) Only 1 and 3
Question 4: Canola refers to special type of oil seed mustard varieties bred for human consumption. The main characteristic of these varieties is that the
a) Seeds have very high oil contentb) Oil is rich in unsaturated fatty acids
c) Oil has long shelf- life
d) Oil has very low Erucic acid content
Question 5: The newly launched Fasal Bima Yojna named as Pradhan Mantri Fasal Bima Yojana contains which of the following provisions as main provisions-
Farmers contribution to premium reduced significantly.
New scheme fix the capping on premium so that farmers set full sum insured.
Multiple localized risk and post harvest losses taken into account to ensure farmer's welfare at the time of distress.
Use of simple and smart technology through phones and remote sensing for quick estimation and early settlement of claim.
(a) 1, 2 and 4 only
(b) 1, 3 and 4 only
(c) 2, 3 and 4 only
(d) All of the above
"Proper Current Affairs preparation is the key to success in the UPSC- Civil Services Examination. We have now launched a comprehensive 'Online Current Affairs Crash Course'.
Limited seats available. Click here to Know More."