8 September 1962
The Dhola confrontation began which led to the Sino-Indian war of 1962.
---
What happened?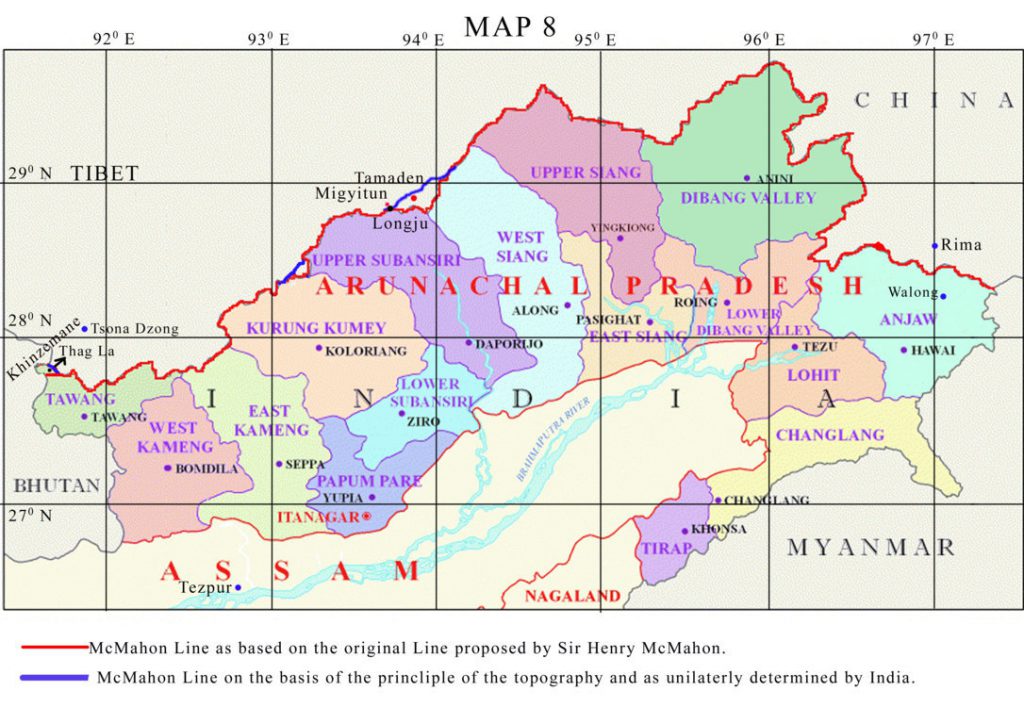 On 8 September 1962, Chinese troops surrounded the Dhola Post near Tibet which India had set up in June 1962. The events that unfolded thereof led to the Indo-China war of 1962.
Background
In June 1962, Indian troops had established an outpost at Dhola in the Namkha Chu valley that bordered the Thag La Ridge in Tibet.
The McMahon Line was the agreed upon border between Tibet and British India (as per the Simla Accord of 1914). India recognises this line as the border between India and China although China doesn't recognise it saying Tibet was not a sovereign authority to enter into agreements.
According to a treaty map of the Simla Accord, the McMahon Line lay at 27o45'40" N. The Indian government maintains that as per the agreement, the international border falls on the highest ridges of Thag La which was not at 27o45'40" N, and lay about 4 – 6 km north of the McMahon Line.
The Dhola post lay about 6 km north of the McMahon Line.
In august, China issued diplomatic protests arguing that India had 'crossed' the McMahon Line. At best, the Dhola-Thag La area is disputed.
Chinese troops began occupying positions top of Thag La.
On 8 September, 60 soldiers of the Chinese People's Liberation Army (PLA) descended down the ridge and surrounded the Indian post at Dhola.
For 12 days, there was no firing from either party.
Since then, throughout September, there were firing and skirmishes between the two forces.
By the month end, the 7 Infantry Brigade was deployed on the Namka Chu and had been directed by the Indian Prime Minister, Jawaharlal Nehru to push back the Chinese out and secure the area. This operation was codenamed 'Leghorn'.
It was a tough job for the Indian army as the terrain was difficult and the climate hostile, with the battle grounds being more than 4000m above sea level in altitude.
From 20 October, the Chinese launched major offensives along the whole front, making an official beginning to the Sino-Indian war and claimed the act as one of self-defence. This war was fought over the disputed territories in Aksai Chin (Ladakh) and Arunachal Pradesh.
The Aksai Chin area has been under the control of the Chinese ever since.
Also on this day 


---


1952: The Universal Copyright Convention adopted in Geneva which was signed by 35
countries including India.
1960: Death of Feroze Gandhi, member of the Lok Sabha aged 47.
1982: Death of Sheikh Mohammad Abdullah, former Chief Minister of Kashmir aged 77.
1991: ULFA killed ONGC engineer T S Raju whom it had kidnapped, and an Amnesty
International mediator Bipul Mahanta.
1993: Mandal Commission which recommended 27% reservation for the backward
classes brought into effect, with the exclusion of the creamy layer.

See previous 'This Day in History' here.
Also see: