23 July 1856
Birth of Bal Gangadhar Tilak
---
What happened?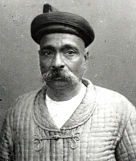 Freedom fighter and lawyer, Bal Gangadhar Tilak also known as Lokmanya Tilak was born on 23rd July 1856. He gave India the slogan, "Swaraj is my birthright and I shall have it!"
Bal Gangadhar Tilak was born to Gangadhar Tilak, a Sanskrit scholar and school teacher, and his wife in 1856. His birthplace was Ratnagiri in Maharashtra. He was named Keshav.
He graduated in mathematics from the Deccan College at Pune in 1877. In 1879, he secured an LLB degree from the Government Law College at Mumbai.
Though initially, he started his career as a school teacher, he left it to work as a journalist and enter public affairs.
He coordinated the work of the Deccan Education Society with his associate Gopal Ganesh Agarkar and others. He was keen on setting up good educational institutes in the country since he believed that education must be imparted with an emphasis on Indian culture. He was one of the founders of the Fergusson College in Pune through the Deccan Education Society.
Tilak was deeply involved in the political struggle for freedom in the country. He was one of the earliest and the most vocal proponents of complete independence or swarajya. He was considered a radical because of his views.
He emphasised the importance of a cultural and religious revival to go in tandem with the political movements.
Tilak became a part of the Indian National Congress (INC) in 1890. He opposed the moderates and led the extremist faction of the party.

Tilak stressed on the need for self-rule and believed that without self-rule of swarajya, no progress was possible.
He also propagated swadeshi movements and encouraged people to boycott foreign goods.
Tilak published two newspapers, Kesari in Marathi and Mahratta in English. In both these, he severely criticised the government. In one of his articles, he said that those killing oppressors could not be blamed for their actions. The Chapekar brothers case happened after this article. The authorities charged him with incitement to murder and sentenced him to 18 months in prison.
Along with Lala Lajpat Rai and Bipin Chandra Pal, he was part of the Lal-Bal-Pal trio of leaders with extremist outlooks.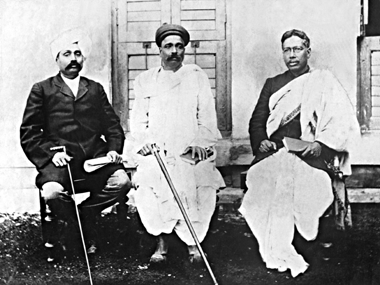 Between 1908 and 1914, he spent 6 years in Mandalay Prison for authoring articles in which he defended the actions of revolutionaries Khudiram Bose and Prafulla Chaki. Several times, he was tried for sedition.
In 1916, he returned to the INC having separated from it earlier. He founded the All India Home Rule League in April 1916 at Belgaum. His League would work in Maharashtra (except Bombay), the Central Provinces, Karnataka and Berar.
In September 1918, Tilak travelled to England to file a libel case against Sir Ignatius Valentine Chirol, an English journalist who had written the book 'Indian Unrest'. In this book, Chirol had dubbed Tilak the 'father of Indian unrest'. It also contained deprecatory comments. Tilak filed a suit against him but ultimately lost the case. This absence of Tilak from India led to the Home Rule movement losing steam.
Tilak was a devout Hindu and used Hindu scriptures to rouse people to fight oppression. He also exhorted people to follow Karma Yoga or the Yoga of Action to fight for freedom. He also wrote his own interpretation of the Bhagavad Gita called Shrimadh Bhagvad Gita Rahasya.
He also composed another book in which he wrote that the Aryans came to India from the Arctic region. This book was titled 'The Arctic Home in the Vedas' and was published in 1903.
He popularised the Ganesh Chaturthi festival in the Maharashtra region and to this day, it is one of the most important festivals in the state.
Tilak was also an admirer of Chhatrapati Shivaji. He propounded the celebration of Shiv Jayanti on the birth anniversary of the monarch.
He was called 'Lokamanya' by the people.
Tilak was one of the first INC leaders to suggest that Hindi in the Devanagari script be India's sole language.
He passed away on 1st August 1920 at the age of 64.
For more information on the political and social background of Bal Gangadhar Tilak, please check Bal Gangadhar Tilak NCERT Notes.
This article is important for Candidates preparing for UPSC exam and other competitive exams. For relevant information on any of the exams candidates can refer to links given below. 
Other important links:
Also on this day
---
1906: Birth of revolutionary freedom fighter Chandrasekhar Azad. 2012: Death of independence activist and officer of the Indian National Army, Lakshmi Sahgal.
See previous 'This Day in History' here.
Also See: