Table of Contents:
1. Restoring goodwill in India-Nepal ties
2. SC orders status quo in Arunachal Pradesh
3. BAE Systems picks Mahindra as partner for artillery gun deal
4. Business Line: China has sent missiles to contested South China Sea island: Taiwan
1. WHO issues $56 million plan to combat Zika virus
.
+++++++++++++++++++++++++++++++++++++++++++++++
Useful News Articles:
A. GS1 Related
— Nothing here today, folks! —
B. GS2 Related
1. Restoring goodwill in India-Nepal ties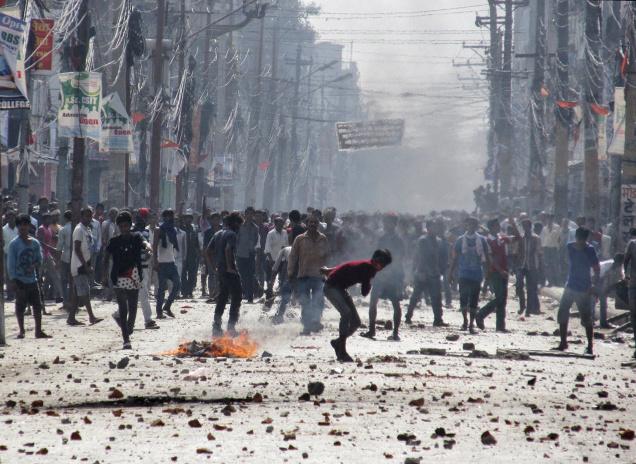 Topic: International Relations   
Category: India and its neighbourhood   
Location: The Hindu, Page 13
Key Points:
This week, Nepal Prime Minister K.P. Sharma Oli will undertake his first official visit to India.
His visit offers a welcome opportunity to have a frank discussion and clear the air about the recent differences which had led to some harsh exchanges.
During Mr. Oli's long political career, he has built good relationshipswith a number of Indian political leaders.
The Way Forward
Domestically, Prime Minister Oli's challenge now is to get the post-earthquake reconstruction activity going.
After a highly successful international conference last June where a collective pledge of $4.4 billion was made, delivery has stalled.
Before the earthquake, Nepal's economy was expected to grow at 4 per cent; after the destruction caused by the quake, the political instability and the shutdown in the Terai, growth estimates for the current year are close to zero.
India had pledged $1 billion of reconstruction aid, of which 40 per cent was grant and the balance in the form of soft loans. This was in addition to the $1 billion assistance announced during Mr. Modi's visit, bringing India's total commitment to $2 billion over the next five years.
During the forthcoming visit, the modalities for identifying projects and efficient disbursements need to be worked out.
Oli is also expected to visit Bhuj, which is held up as an example of efficient post-quake reconstruction.
The two Project Development Agreements for hydropower generation signed by GMR (for Upper Karnali) and SJVN (for Arun III) during the last eighteen months will add 1800 MW to Nepal's current generation of 800 MW and need to be fast-tracked.
Oli's visit provides an opportunity to close the chapter on the rather unproductive politics of recent months and revive the 'neighbourhood first' policy that Mr. Modi had presented in 2014, of a friendly and caring India, sensitive to Nepal's concerns, and generous in seeking mutually beneficial partnerships.
2. SC orders status quo in Arunachal Pradesh
Topic: Governance
Category:  Separation of powers between various organs dispute redressal mechanisms and institutions.
Location: The Hindu, Page 15
Key Points:
The Supreme Court on Wednesday ordered status quo in Arunachal Pradesh till it examined judicial and Assembly records on the disqualification of 14 Congress MLAs by former Speaker Nabam Rebia.
The Centre said that a constitutional vacuum and a state of "dormancy" could not prevail in Arunachal Pradesh because the Supreme Court was testing the legality of the emergency declared on January 26.
3. BAE Systems picks Mahindra as partner for artillery gun deal
Topic: Indian Economy
Category: Changes in industrial policy and their effects on industrial
growth.
Location: The Hindu, Page 15
Key Points:
·          The U.S.-based BAE Systems has picked the Mahindra group as a partner for the M-777 Ultra-Light Howitzer (ULH) deal under which an assembly, integration and test (AIT) facility is to be set up in India under the government's Make in India initiative.
·          This development coincides with developments on the government front.
·          The deal for 145 guns, which is expected to cost $700 million, is being discussed as a government-to-government deal under the Foreign Military Sales (FMS) programme.
·          The U.S. government is expected to issue the Letter of Acceptance (LoA) to India this week, formalising the deal.
·          BAE Systems officials had earlier said that the deal envisaged investing in 40 Indian defence suppliers across the country with an emphasis on the Defence Public Sector Undertakings (DPSU) and the MSME (Medium, Small & Micro Enterprises) sector in addition to the AIT facility.
·          M-777 guns, weighing just about 4 tonnes, are the only ones in this category and can be transported by helicopters, which is crucial for the Army's mountain strike capabilities on the eastern sector bordering China.
4. Business Line: China has sent missiles to contested South China Sea island: Taiwan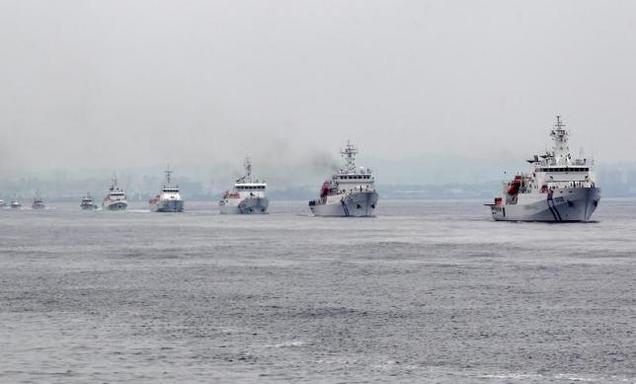 Topic: International Relations (GS Paper II)
Category: Effect of policies and politics of developed and developing countries on India's interests
Keypoints:
·          China has deployed an advanced surface-to-air missile system to one of the disputed islands it controls in the South China Sea, Taiwan, ratcheting up tensions even as US President Barack Obama urged restraint in the region.
·          The missile batteries had been set up on Woody Island. The island is part of the Paracels chain, under Chinese control for more than 40 years but also claimed by Taiwan and Vietnam.
China's claims
China claims most of the South China Sea, through which more than $5 trillion in global trade passes every year, and has been building runways and other infrastructure on artificial islands to bolster its claims.
"We discussed the need for tangible steps in the South China Sea to lower tensions including a halt to further reclamation, new construction and militarization of disputed areas," Obama told a news conference.
The United States has said it will continue conducting "freedom of navigation patrols" by ships and aircraft to assure unimpeded passage through the region, where Vietnam, Malaysia, Brunei, the Philippines and Taiwan have rival claims.
GS3 Related
1. WHO issues $56 million plan to combat Zika virus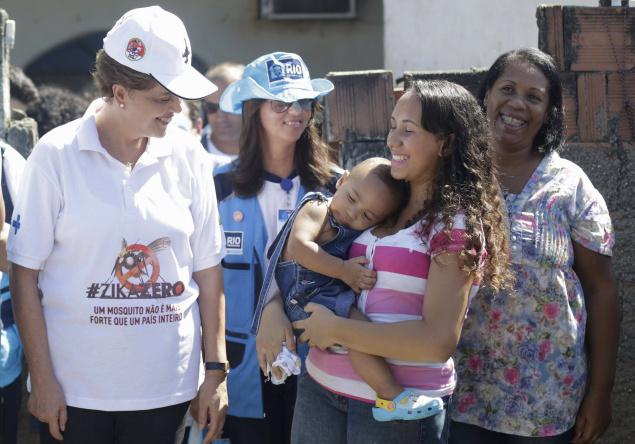 Topic: Indian Economy
Category: Health
Location: The Hindu, Page 16
Keypoints:
The World Health Organization (WHO) said that $56 million were needed to combat the Zika virus until June, including for the fast-tracking of vaccines, diagnostics and research studies into how it spreads.
The funds, including $25 million for the WHO and its regional office, would also be used to control the mosquito-borne virus that has spread to 39 countries, including 34 in the Americas.
The WHO expects the funds to come from member states and other donors and said that in the meantime it has tapped a new emergency contingency fund for $2 million to finance its initial operations
D. GS4 Related
— Nothing here today, folks! —
E. Important Editorials: A Quick Glance
1. Well begun
Topic: Indian Economy (GS Paper III)
Category: Changes in industrial policy and their effects on industrial
growth.
Keypoints:
The Centre has made concerted efforts over the past few months to promote India as an electronics manufacturing hub.
The Electronics Development Fund (EDF), which was launched by Union Minister for Communications and Information Technology, Ravi Shankar Prasad.
This is the latest effort to address the huge demand-production mismatch in the electronics sector.
The Task Force on Electronics, appointed by the Department of Electronics and Information Technology (DEITY), has estimated that the demand for electronics products will increase to $400 billion by the year 2020 with production in India expected to reach $104 billion by that time.
This means India will be importing more electronics than crude oil.
Given a huge domestic market and a vast pool of technical resources, as well as skilled and semi-skilled labour, India is ideally placed to become a global electronics manufacturing hub, offering opportunities of scale manufacturing.
It is with this in mind that the Centre has launched schemes like the Electronics Manufacturing Clusters scheme, and now, the EDF.
According to DEITY, the EDF, launched with an initial corpus of Rs. 2,200 crore, (to be scaled up to Rs. 10,000 crore) is aimed at creating an "ecosystem of innovation, research and development (R&D) and with active industry involvement."
It will be a 'fund of funds', with active management vesting with Canbank Venture Capital Funds, which will in turn seed professionally managed venture funds.
Things to be worked out:
While the fund will go some way in addressing the lack of access to capital faced by the sector, existing players, the bulk of whom are in the SME category, may find it difficult to benefit from the fund, given the way it is structured.
Designed to focus on innovation and R&D, most SMEs will find it difficult to meet the criteria.
The electronics sector is characterised by savage competition and low returns, one of the reasons the conventional banking system has been chary of lending to it.
Another issue is capital costs, which put Indian manufacturers at a considerable disadvantage vis-à-vis
Also, venture funds prefer the equity route, while the demand from the sector is more for debt funding for investment and working capital, which the fund may not be able to address.
Conclusion:
The launch of the EDF is a good start, but much more needs to be done.
The real challenge lies in developing intellectual property that resides in India. For every $100 that Mexico exports to the US, for instance, the latter recovers close to $40, thanks to the IPs residing there.
While China has made great strides in manufacturing, key IPs remain largely in the hands of a few developed economies.
Breaking this cycle requires much more than money. Structural issues, ranging from infrastructure to education and skill development, also need to be addressed simultaneously, if India is to transform into a global digital economy powerhouse.
Topic: Indian Economy (GS Paper III)
Category: Indian Economy and issues
Keypoints:
Every Budget is an opportunity to set out and directionally correct the economic reform agenda.
While the Goods and Services Tax ('GST') introduction remains at the top of the heap, the delay in implementing GST provides an opportunity to correct the flaws in current indirect tax system.
For instance merger of several laws into GST can be preceded with merger of excise and service tax into a single law that would provide a precursor to the oncoming CGST.
The Central Sales Tax ('CST') has long been accused of distorting the supply chain. The CST was to be gradually brought down to zero by 2010.
Issues that need to be dealt with
With continuing pressure to keep fiscal deficit in check it is widely perceived that the government may be tempted to increase the rate of cess. It is not surprising therefore that in a survey conducted by Deloitte, the survey respondents have largely voted for subsuming the cess in the higher rate of service tax, which is a recoverable tax for a business.
Another issue that needs to be dealt with is the double taxation that certain sectors witness on account of levy of both Central and State taxes. The lack of clarity on the taxable base of levy needs to be addressed.
The sectors that need attention in this regard are software, telecom, hospitality and within financial services activities such as leasing without transferring the right to use goods.
It's not too late to progress with the Tax Administration Reforms suggested by Shome Panel (TARC).
A common Tax Policy Research Unit as suggested in TARC recommendation was recently formed. But a pick and choose method to implement recommendations may not work. The finance minister should give a roadmap for implementation of TARC's main recommendations in his Budget.
Apart from general policy and administration measures, there are certain initiative specific measures that could be taken. This could involve necessary sops to promote manufacturing or disincentivise imports that discourage manufacture in India, of those products that are the focus of the Make in India initiative.
Another initiative like Startup India could benefit from innovative schemes which instead of giving tax exemption could grant cash subsidies linked to tax payments.
There is a general expectation that indirect tax rates may head northwards. But a balancing act would be necessary to see that it does not lead to inflationary pressures or further dampen the manufacturing sector.
F. Concepts-in-News: Related Concepts to Revise/Learn:
i. DEITY
ii. The EDF
iii. Central Sales Tax ('CST')
iv. Tax Policy Research Unit
v. M-777 Ultra-Light Howitzer (UL
G. Fun with Practice Questions 🙂
To be Updated
.