Table of Contents:
2. President's rule in Arunachal?
1. Public health policy & Lifestyle disease
.
+++++++++++++++++++++++++++++++++++++++++++++++
Useful News Articles
A. GS1 Related:
— Nothing here today, folks! —
.
B. GS2 Related:
1. India, France set the stage for counter-terror cooperation
Topic: IR
Category: Terrorism, Diplomacy
Location: IE, Page 10
Key points:
– 60,000 crore rafale deal on right track too. Other strategic cooperations expected
– From choppers, to smart cities, India and France sign 16 MoUs
.
2. Central rule in Arunachal
Topic: Internal Security, Constitution
Category: Border States, Federalism
Location: Hindu, IE,  Headline news
Key points:
– The Union Cabinet on Sunday recommended imposition of President's rule on the Congress-ruled Arunachal Pradesh after it felt the State was heading for a "constitutional breakdown." The Congress said it would challenge the decision in court if it got the President's assent.
– It was decided to recommend to the President to issue a proclamation under Article 356(1) of the Constitution.
– The Centre based its decision on Article 174 of the Constitution, according to which six months shall not intervene between the last sitting of the Assembly in one session and the date appointed for its first sitting in the next session. According to one interpretation, the next session should therefore have taken place at the latest by January 21, 2016.
– The other interpretation is that a session was indeed held on December 16 albeit outside the Assembly building (where a majority of the members had voted) as access to the building was denied. Notably, the session which took place on December 16, 2015 has been disputed by Chief Minister Nabam Tuki and his supporters. Whether this session is valid or not is under litigation in the Supreme Court.
.
3. Nepal: Madhesis reject changes to Constitution
Topic: IR
Category: Neighbours
Location: Hindu, page 16
Key points:
– Nepal's agitating Madhesis on Sunday rejected the constitutional amendments passed by the Parliament as "incomplete" for failing to address concerns over redrawing of borders. This has dimmed hopes of an early end to the political imbroglio and blockade of trade points with India.
– Madhesis, who are inhabitants of the Terai region, are opposed to the new Constitution that divides their ancestral homeland
Related Article: >Nepal Constitutional Changes Explained
C. GS3 Related:
1. Some nice Numbers 🙂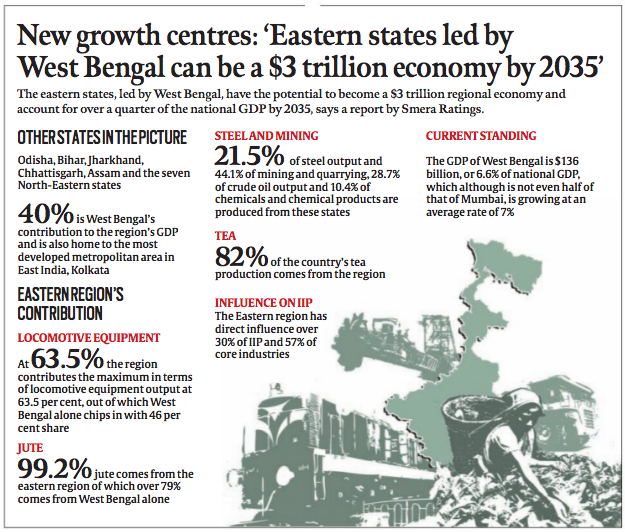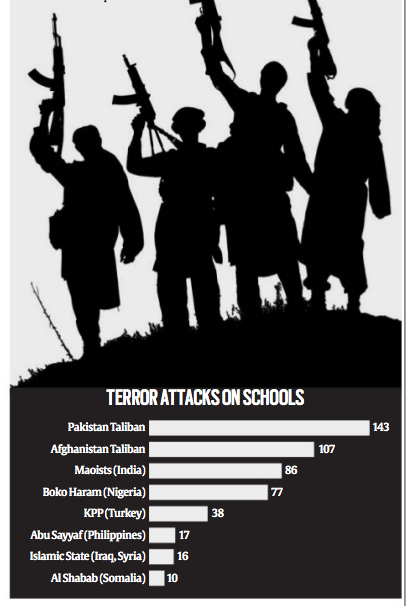 .
D. Important Editorials: A Quick Glance
1. Davos Update: World Economic Forum
Topic: Economy, Paper III
Category: International Monetary Policy
Key points:
– Jury still out on whether China is headed for a hard landing or is in control of its transition.
– International Monetary Fund chief Christine Lagarde's exhortation that financial markets need more "clarity and certainty" about China's management of the yuan's exchange rate, especially with reference to the U.S. dollar.
– A modeling study done by Oxford Economics posits that a 10 per cent decline in the value of the Chinese currency against the dollar by the third quarter of 2016 — if accompanied by resultant competitive devaluations among emerging market peers — could roil economies and markets worldwide, with the eurozone and Japan projected to be the hardest hit.
– The domino effect could retard global growth by 0.2 per cent and hurt countries including the U.S., Brazil, Russia and India.
– Interestingly though, the same study projects that China would have little to show by way of gains from the yuan's weakness, lending credence to the Chinese authorities' assertions that they are not interested in engendering a scenario of competitive devaluations
– The other key takeaway from this year's meeting at Davos was showcased in Pope Francis's admonition to the global political and economic elite to reflect on their own role in creating inequality. An Oxfam study, released ahead of the WEF meet, said the richest 1 per cent owned as much wealth as the remaining 99 per cent combined did, with the gap in wealth widening even faster than anticipated.
-.
1. Public health policy & Lifestyle disease
Topic: Society, Health
Category: Public Health
Key points:
– National Family Health Survey (NFHS) for 2015-16: Most states have registered significant improvements in maternal and child health indicators compared to the last survey that was carried out in 2005-06
– One could credit this, partially at least, to interventions such as the National Health Mission and state-level initiatives that have significantly helped boost child immunisation and access to antenatal care. Rising female literacy, new welfare schemes (including MNREGA and an expanded public distribution system) and the trickle-down effects of high growth over the last decade may also have played no small role in all this.
– But on the negative side, we are also witnessing the emergence of "new" diseases linked mainly to unhealthy diets and sedentary lifestyles of people. The latest NFHS shows more than a third of men and women in Andhra Pradesh to be obese.
– Public health policy cannot afford to ignore them, even while continuing the fight against the "old" problems of mortality and under-nutrition.
.
F. Fun with Practice Questions 🙂
Question 1:Consider the following statements about National Family Health Survey (NFHS) 2015-16:
i. It covers 13 states and two Union territories
ii. Most states have registered significant improvements in maternal and child health indicators compared to the last survey carried out in 2005-06
iii. Bihar has seen a reduction in both infant and under-five child mortality rates from 61 and 84 per 1,000 and live births to 48 and 58, respectively.
iv. The total fertility rate has increased in most of the cities, including Chennai and Kerala.
Which of the above statement/s is/are true?
a) i, iii, iv
b) I, ii, iii
c) ii, iii, iv
d) i, ii, iv
Question 2:Which of the statement in true about exchange rate regime?
a) An authority manages its currency in relation to other currencies and the foreign exchange market through the exchange-rate regime.
b) The exchange rate regime is not closely related to monetary policy.
Question 3:Which of the following statements is/are true about the recent cases of Article 356?
a) President's Rule was in force in Delhi from February 14, 2014, to February 11, 2015, after Arvind Kejriwal resigned as CM and moved to introduce the Jan Lokpal Bill fell through in the Assembly
b) Imposed in Maharashtra from September 28, 2014, to October 31, 2014, after Prithviraj Chavan resigned following the break-up of the 15-year-old Congress-NCP alliance in the state.
c) In Andhra Pradesh from February 28, 2014, to June 8, 2014, due to a political crisis caused by the resignation of CM N Kiran Kumar Reddy and other Congress legislators on February 19, protesting against the Andhra Pradesh Reorganisation Bill that bifurcated the state and created a separate state of Telangana.
d) In Jharkhand from January 18, 2013, to July 12, 2013, as the Arjun Munda-led BJP government was reduced to a minority after the Jharkhand Mukti Morcha withdrew support. Munda resigned and sought dissolution of the state Assembly.
e) All of the above
Question 4: The Article 174 of Indian Constitutions states:
a) The Governor may from time to time prorogue the House or both House
b) The Governor doesn't have the power to dissolve the Legislative Assembly.
Which of the above statement of Article 174 is false?
Question 5:Consider the below statements about the amendments in the Nepal's new constitution:
i. The amendments were introduced after the visit of Nepalese PM KP Oli to India
ii. 461 lawmakers voted in favour of these proposals
iii. Madhesi leaders said the Bill is incomplete and didn't address their main demands
iv. India opposed the first constitutional amendments adopted by Nepal's Parliament to give proportionate representation to the Madhesis as "positive"
Which of the following statements is/are incorrect?
a) i and ii
b) ii and iii
c) iii and iv
d) i and iv
.
.