Table of Contents:
1. Timeline of extremist attacks in Indonesia
1. WHO declares end to Ebola Pandemic
2. Scientists breed new high-yield Crop
2. India in the WTO (MUST READ!)
3. China & its Uneasy Neighbors
1. Financial Express: Turbocharging start-ups
2. Economic Times: Supreme Court Versus Culture (MUST READ!)
.
+++++++++++++++++++++++++++++++++++++++++++++++
Useful News Articles
A. GS1 Related:
— Nothing here today, folks! —
.
B. GS2 Related:
1. Timeline of extremist attacks in Indonesia
Topic: IR
Category: S-E Asia
Location: Hindu, Page 14
Indonesia is home to Asia's deadliest attack by Islamic extremists- the 2002 Bali bombings that killed more than 200 people. There have been many attacks since then, though all resulted in substantially less loss of life. They have often targeted Western tourists or businesses, as Thursday's bombings in Jakarta did.
– A look at some of Indonesia's most serious extremist attacks in this century: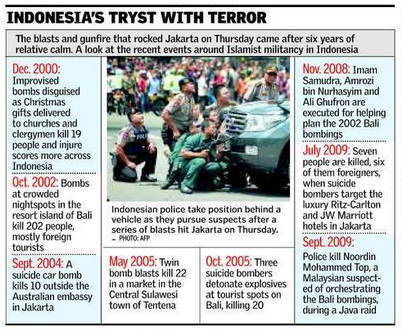 Sept. 13, 2000- A car bomb explodes inside the garage of the Jakarta Stock Exchange building, killing 10 people and injuring 16. Police blame Acehnese separatists, who deny involvement.
Dec. 24, 2000- Bombs explode at 11 churches across the country on Christmas Eve, killing 19 people and injuring around 100. The al—Qaida—linked, Southeast Asian militant group Jemaah Islamiyah is blamed.
Oct. 12, 2002- An Islamic militant sets off a bomb attached to his vest after walking into a busy nightclub on the resort island of Bali. Many of the revelers who fled are killed by a larger car bomb that explodes minutes later outside another nightclub nearby. The attacks killed 202 people, mostly foreign tourists, including 88 Australians and seven Americans. Authorities blame Jemaah Islamiyah.
Dec. 5, 2002- Three people are killed and 15 wounded in the bombing of a McDonald's restaurant in the city of Makassar on Sulawesi island.
Aug. 5, 2003- A car bomb in front of the J.W. Marriott Hotel in Jakarta kills 12 people and wounds 150. Fifteen alleged members of Jemaah Islamiyah were convicted for the blast.
Dec. 31, 2003- A bomb tears through a crowded New Year's concert in Indonesia's Aceh province, killing 10 people, including three children. Authorities blame separatist guerrillas, who denied involvement.
Jan. 10, 2004- Four people are killed by a bomb in a karaoke cafe in Palopo on central Sulawesi island.
Sept. 9, 2004- A bomb explodes close to the Australian Embassy in Jakarta. At least three people are killed and about 100 wounded.
Oct. 1, 2005- Suicide bombers strike Bali again in near—simultaneous attacks, this time at two seafood cafes in Jimbaran Bay and a third restaurant in the popular tourist district of Kuta. The attacks killed 23 people, including the three bombers.
Dec. 31, 2005- A bomb explodes at a market popular with Christians in Palu, on Sulawesi island, killing seven people.
July 7, 2009- Suicide bombers walk into the lounges of the Ritz—Carlton and J.W. Marriott hotels in Jakarta and blow themselves up, killing seven people and wounding more than 50.
Jan. 14, 2016- Attackers set off bombs at a Starbucks cafe in central Jakarta and engage police in gunbattles. Police say five attackers and two civilians were killed.
C. GS3 Related:
1. WHO declares end to Ebola Pandemic
Topic: S&T
Category: Health
Location: Hindu, Page 14
Key points:
– The World Health Organisation declared an end to the deadliest Ebola outbreak ever, after no new cases emerged in Liberia
– Toll: ~ 11,300 deaths
. 
2. Scientists breed high-yield super arhar variety
Topic: S&T
Category: Agriculture
Location: IE, headline news
Key points:
– IARI (Indian Agricultural Research Institute) scientists have bred a 'determinate' early-maturing pigeon-pea, which produces 20 quintal per hectare in just 120 days.
– Normal crops – 160-180 days
– Arhar plants are mostly 'indeterminate'; they keep growing and, left to themselves, can even become perennial trees.
– In Bihar and eastern Uttar Pradesh, farmers plant the crop in June-July and harvest it after 250-280 days in March-April
Now They can be combine harvested with the normal crops…
3. Some nice Numbers 🙂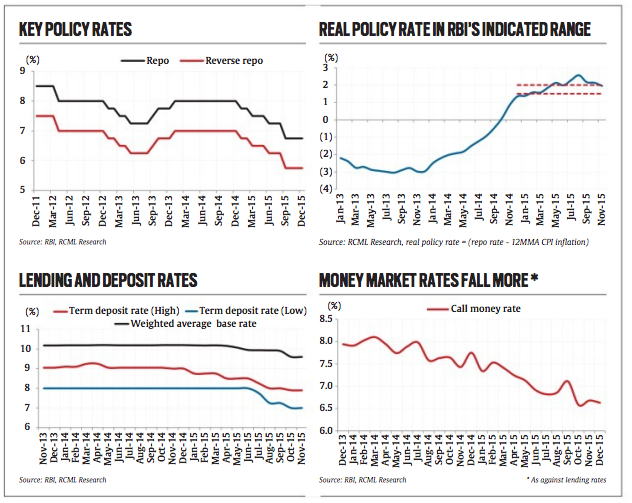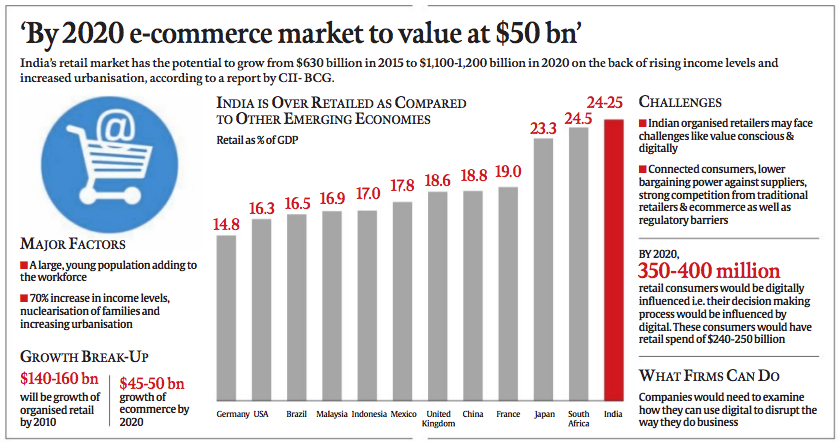 .
D. Important Editorials: A Quick Glance
Topic: Economy, S&T, Paper III
Category: S&T, Investment (Essay Potential)
Key points:
– A country that aspires to become an economic superpower must first become a science & technology superpower.
– India's GDP devoted to research and development has remained for 15 years at a paltry 0.9 per cent
– This is minuscule in comparison with developed countries: The US figure is 2.7 per cent, South Korea spends 4.4 per cent. In the last 15 years, Chinese investment in technology, higher education and the basic sciences has doubled. China now spends 2.1 per cent, and this percentage is rapidly increasing.
.
Topic: Economy, Paper III
Category: Trade, Subsidies. IR
Must Read Article!
Key Points:
– Indian was at the forefront, a lone warrior, at the Singapore ministerial conference 🙂
– Fighting against the inclusion of the so-called "Singapore issues" (trade and investment, trade and competition policy, government procurement and trade facilitation) in the WTO agenda…
– At Doha, in 2004, Indian continued the battle keep out the Singapore issues and initiate the DDA with a greater development focus.
– At Cancun, Indian helped get three of the Singapore issues out of the WTO agenda, leaving only trade facilitation
– in which India, too, had a strong, positive interest! 🙂
– The most conspicuous feature of the Nairobi declaration seems to be the implicit recognition of the fact that many countries have begun to lose interest in the Doha work programme. Singapore issues may make a come back without finishing the DDA (development Agenda). See video for more details:
Detailed Analysis Video:
3.China & its Uneasy Neighbors
Topic: IR, Paper III
Category: Trade, IR, China, Asia
Key Points: 
– China claims islands in the sea, neighbors upset. China not participating in negotiations. Could this cause china to turn neighbors and potential allies to US-allies?
Let us wait for further developments before analyzing more…
.
1. Financial Express: Turbocharging start-ups
Topic: Economy, paper III
Category: Investment, Start-ups
Key Points:
– As prime minister Narendra Modi launches "Startup India, Stand Up India", the focus is on rousing the entrepreneurial spirit among the country's youth.
– The hope is that start-ups will, over time, manufacture state-of-the-art products, create jobs for the youth and generate wealth to investors.
– The biggest issue that start-ups face relates to the cost of capital.
Related Article: Easy exit and a less stressed banking sector cold also help Start Up India: Bankruptcy Code Essential.
.
Topic: Society, paper III, paper I
Category: Culture, history, Society (essay potential)
MUST READ ARTICLE!
Key Points:
– Two Supreme Court decisions prod us to change with the times:
– one: banning jallikattu, the traditional sport practised in some parts of Tamil Nadu that involves the macho display of subduing an aggressive bull; and
– two: allowing women access to the Sabarimala Temple in Kerala
– The two issues are completely unrelated, except for the fact that those who support the continuation of these practices (against the principles such as gender equity and animal rights) justify their stand on the grounds of upholding 'tradition'.
.
F. Fun with Practice Questions 🙂
Question 1: Consider these statements about Indonesia:
1. It is the largest island country in the world by the number of islands, with more than fourteen thousand islands.
2. It is the most populous Muslim-majority country.
3. Hinduism is not an officially recognized religion there.
Which among the above statements is/are wrong?
a) 1, 2 & 3
b) 2 & 3
c) 3 only
d) 1 & 2 only
Question 2: Which of the following is not a Singapore Issue?


a) Govt Procurement
b) Trade Facilitation Agreement
c) Investment Restrictions
d) DFQF for LDCs
Question 3: Consider the statements below about HYV crops:
1. High Yielding Variety Programme (HYVP) was launched in 1966, majorly on five crops, namely, wheat, rice, pearl millet, maize and sorghum.
2. It was a part of Green Revolution
3. HYV crops require less inputs than normal crops
Answer choices:
a) Only 1 is true
b) Only 1 and 2 are true
c) Only 2 and 3 are true
d) All of the above are true
Question 4: Which of the following is false about pandemics?
a) Cancer is a Pandemic
b) HIV and AIDS are pandemics
c) Quarantine can be effective in containing pandemics in initial stages
d) None of the above
Question 5: With regard to the Repo System:
a) is part of liquidity adjustment measures by RBI
b) uses govt bonds to conduct transactions
c) is different in principle from MSF, in method and operations
d) two of the above statements are true
e) three of the above statements are false
.
.