UPSC Civil Services Mains Exam has Sociology as one of the Optional Subjects with 2 papers (Optional Paper I and Paper II). The mains examination is a part of IAS Exam which has 3 stages- Prelims, Mains and Interview.
This article provides you with the UPSC Sociology syllabus for Optionals.
For details on similar optional subjects syllabus, check the linked article.
Sociology subject matter has overlap with General Studies Paper 1 in UPSC Mains (Indian Society part) and it is also helpful for GS 2, GS 3 and Essay paper. The nature of the Sociology UPSC Syllabus focuses on contemporary issues in society.

Sociology Optional Syllabus for UPSC
IAS optional paper is of 250 marks with a total of 500 marks. Sociology as an optional subject in UPSC Mains is a popular choice among aspirants as an IAS officer has to deal with many facets of the society and knowledge of sociology is helpful in their work.
Related Links:
UPSC Sociology Optional Syllabus for Paper I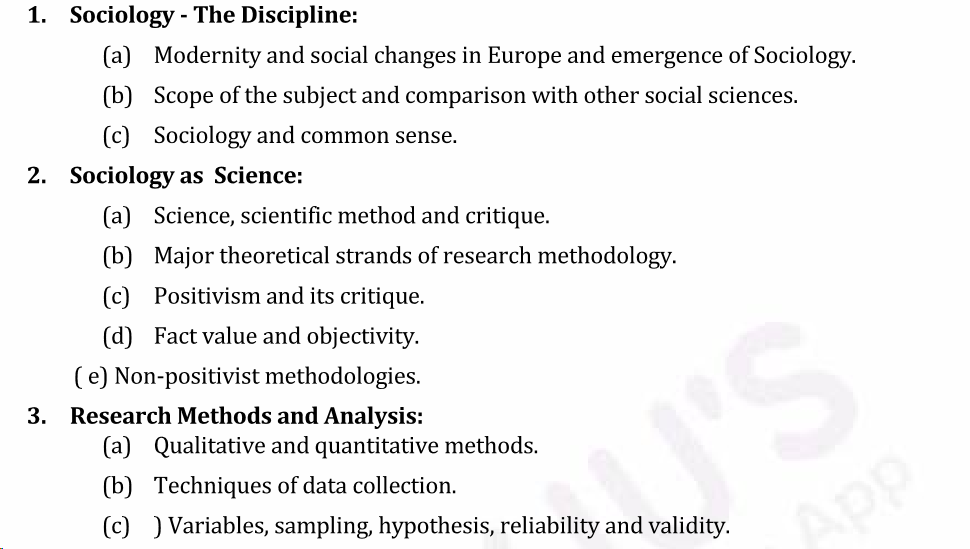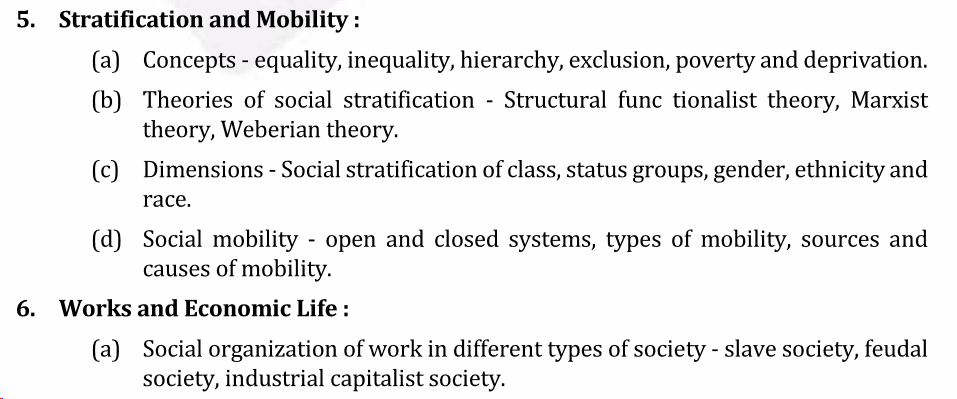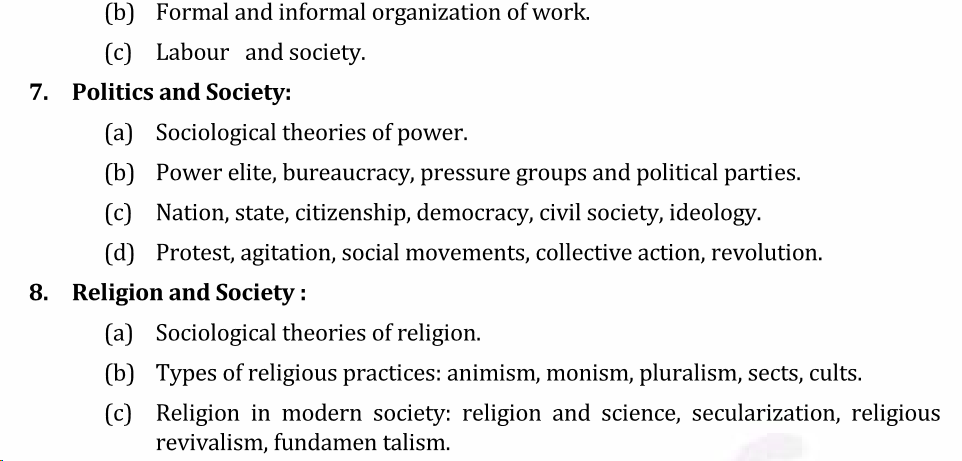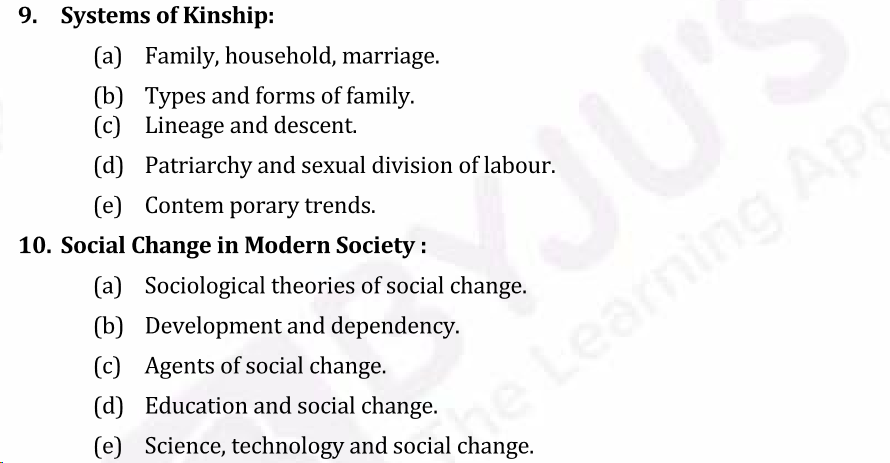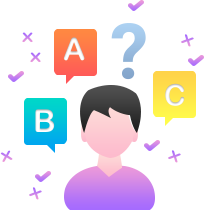 Test Your UPSC Preparation With BYJU'S Daily Current Affairs Quiz
Select the correct answer and click on the "Finish" button Check your score and explanations at the end of the quiz
Follow BYJU'S for all UPSC 2023 information and free study materials
0
out of
0
are Unattempted
UPSC Sociology Optional Syllabus for Paper II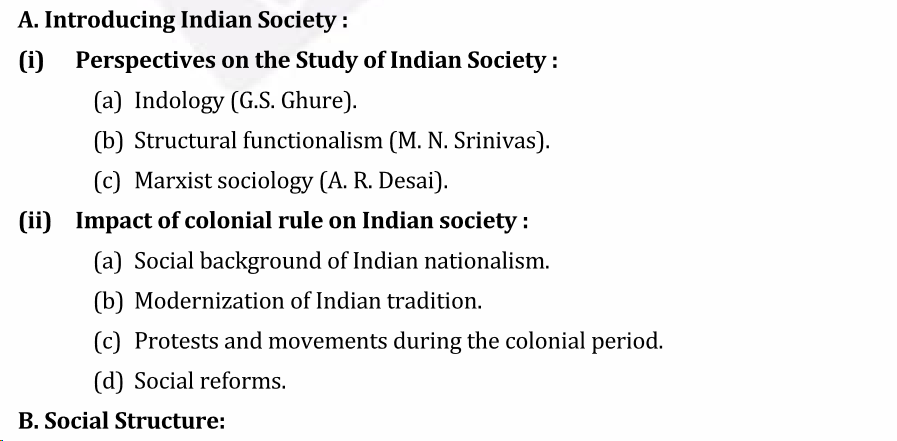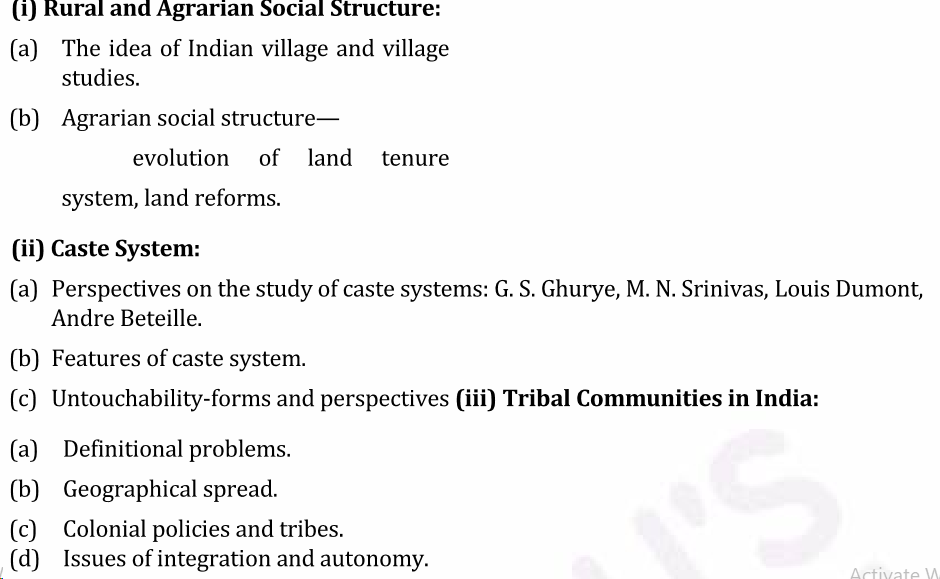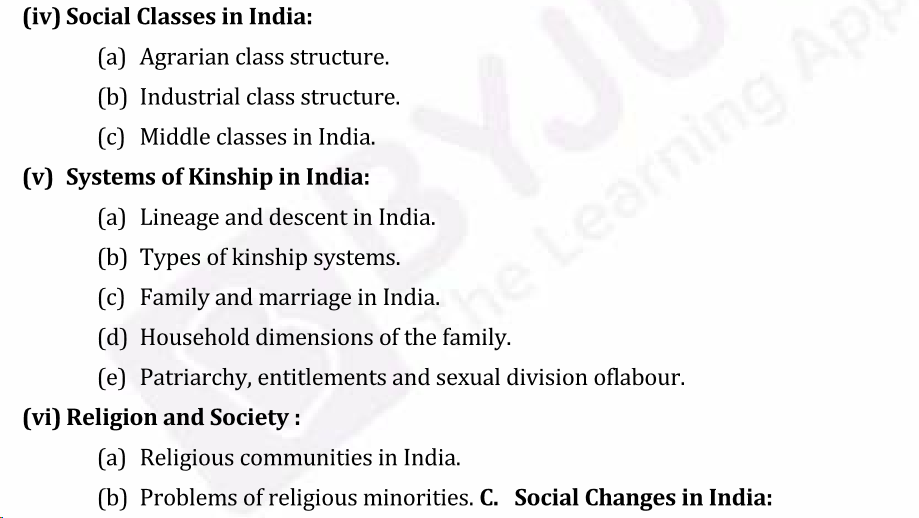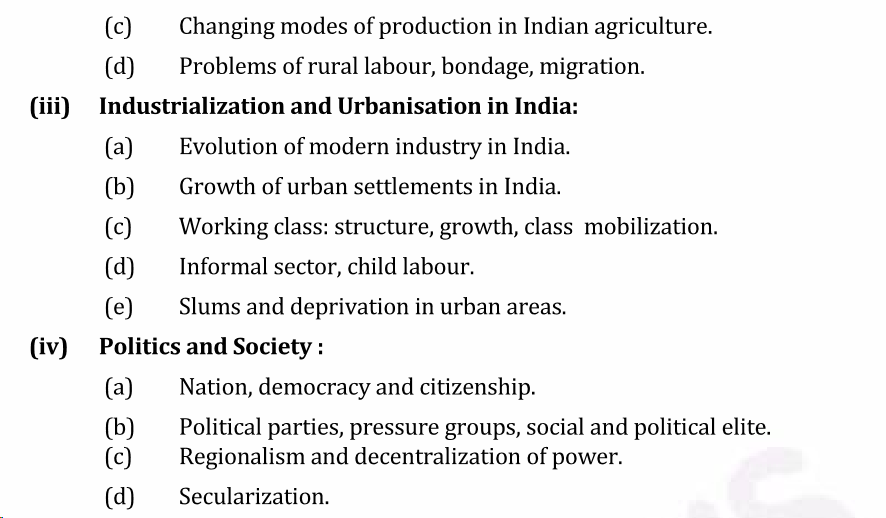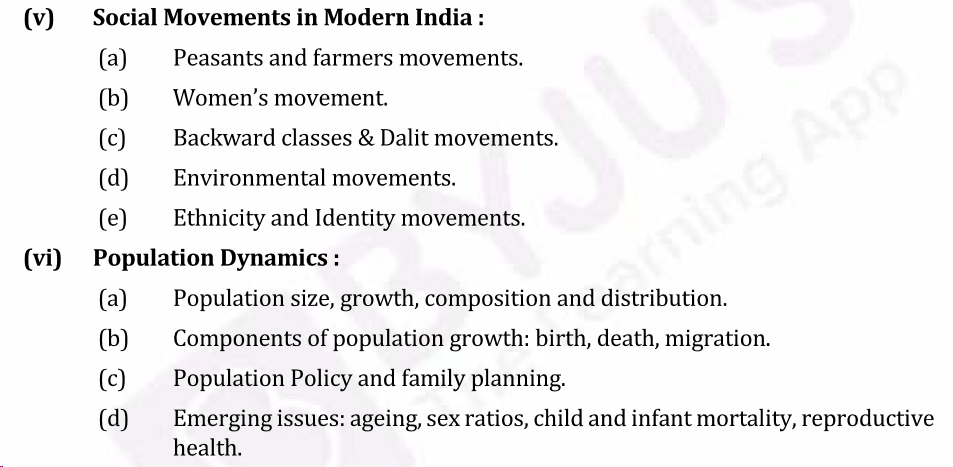 IAS aspirants would notice that Sociology for UPSC has a significant overlap with topics from General Studies, so they should prepare for the papers simultaneously. Also, candidates should solve more questions from previous years' UPSC question papers as well as from mock tests to be able to crack the UPSC Sociology exam.
Frequently Asked Questions on Sociology Syllabus UPSC
Q1
Q 1. What is the Sociology optional syllabus for UPSC?
Social Institutions – In terms of length, the greatest portion of Sociology optional Paper-I is devoted to the important social institutions. There are 5 units in the Paper-I syllabus covering 5 important social institutions namely religion, family and kinship, economic system, political system and stratification.
Q2
Q 2. Is Sociology a good optional for UPSC?
Sociology optional is one of the highly popular optional subjects among the UPSC aspirants owing to its short and crisp syllabus, ease of understanding, and availability of good resources.
Q3
Q 3. How do I approach sociology optional for UPSC?
For a better hold over the subject, UPSC aspirants should write sociology answers on a daily basis for mains exam. Multiple revisions are required for  IAS aspirants with Sociology optional. Notes should be their own handwritten notes.
Q4
Q 4. Which book is best for sociology optional in UPSC?
Ans. Some important books for Sociology optionals books for UPSC are :
Introduction to Sociology by Anthony Giddens.
Sociological Theory by George Ritzer.
Sociology Themes and Perspectives by Haralambos & Holborn.
A Dictionary of Sociology by John Scott.
Sociological Thought by Francis Abraham and John Henry Morgan
IAS aspirants who have opted for Sociology as their optional subject, may also check UPSC Sociology Strategy in the linked article.
Aspirants must review the previous year trends for the sociology optional in the UPSC exam to review the success rate of this subject.
You can also check the articles relevant to UPSC Sociology Syllabus and also IAS exam preparation in the table below: