The UPSC allows a choice of optional subjects out of a list of 48 subjects. Of these, a few optional subjects have a large overlap with the syllabus for General Studies. IAS Exam has three stages- Preliminary, Mains, and Interview. UPSC Mains Examination has nine papers including two papers of optional subject. UPSC Political Science and International Relations is a subject given in the list of Optional Subjects.
In this article, we will provide a detailed UPSC CSE Syllabus for Political Science.
Political Science Optional Syllabus For UPSC
PSIR, as it is commonly known, is one subject for which a huge amount of study material is available. The syllabus consists of topics related to the freedom struggle and Indian politics, the Constitution of India, the international economic system and trade, international organisations, India's foreign policy and peacekeeping among others. These topics are also part of the General Studies syllabus.
For details on similar optional subjects syllabus, check the linked article.
Please refer to UPSC Mains article to understand the civil services examination.
UPSC Political Science Syllabus PDF:- Download PDF Here
Syllabus of Political Science for UPSC
Political Science Optional consists of 2 papers (Paper I and Paper II) in UPSC Civil Services Mains Examination. Each paper is of 250 marks with a total of 500 marks.
Find below the civil service exam Political Science syllabus:
Political Science Mains Syllabus (Paper I):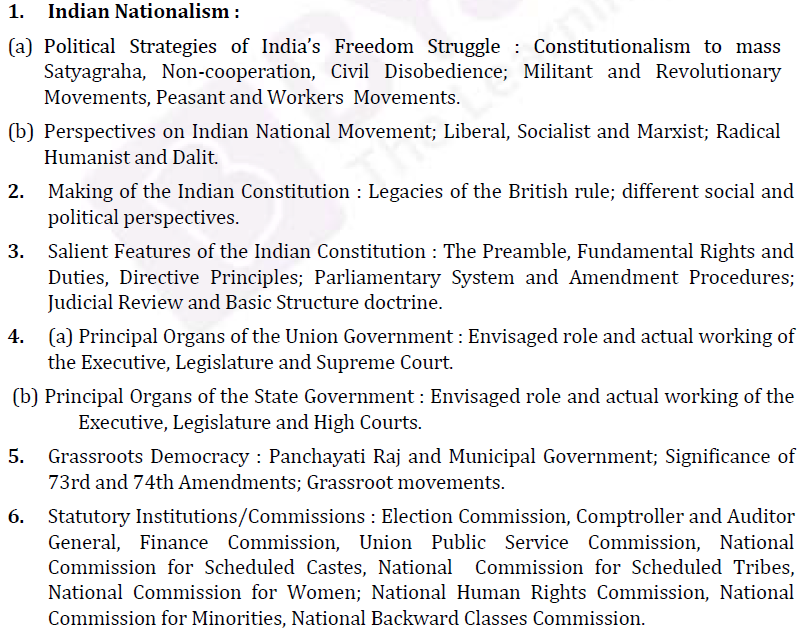 Candidates targeting UPSC 2022, may check the linked article.
Political Science Mains Syllabus (Paper II):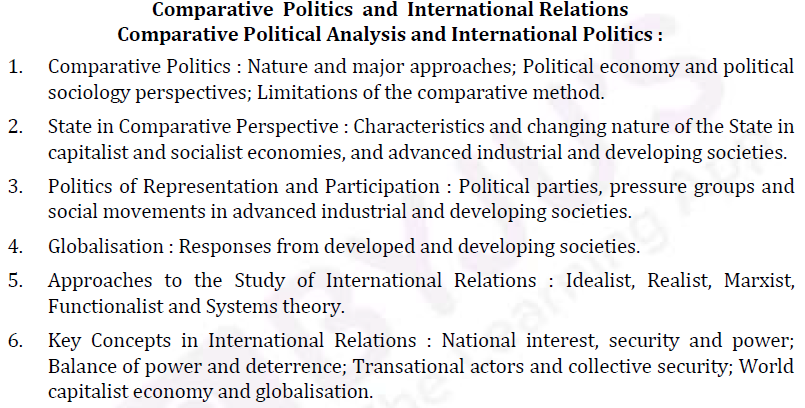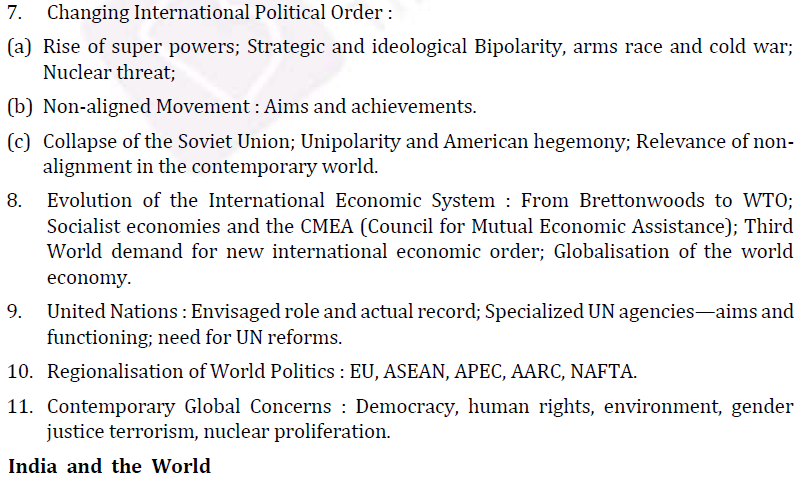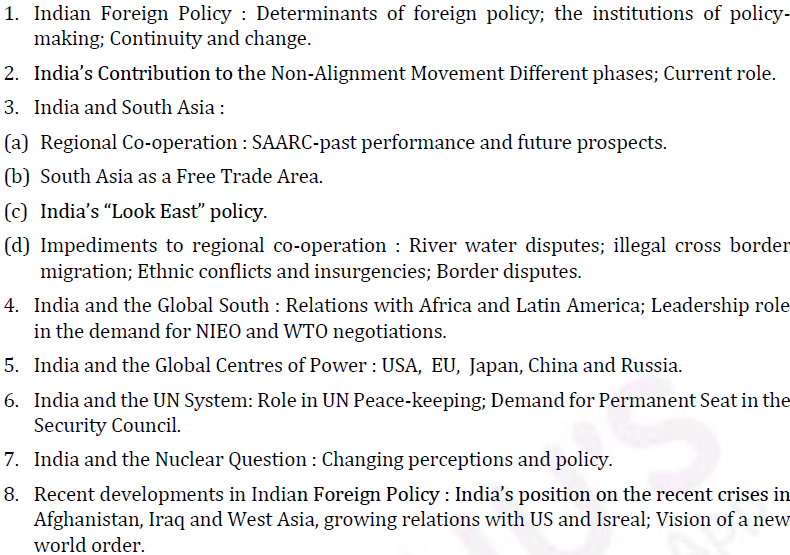 The PSIR syllabus is very useful even after clearing the IAS exam as a large number of concepts can be used while working in the government. Apart from this, many candidates would find political science very interesting as it helps them clear the UPSC IAS Exam.
The optional paper is suitable for candidates from varied backgrounds ranging from international trade specialists, management consultants, teachers and so on. IAS aspirants should integrate their preparation for PSIR with General Studies to be able to grasp all the concepts and secure a high rank in the UPSC exam.
Political Science has been one of the most common choice of many UPSC toppers in the past.
To get the list of optional subjects along with their syllabus, check the UPSC Notification given in the linked article.
To read more about UPSC Political Science and IAS Exam, please visit the articles given in the table below: