UPSC Civil Services Mains Exam has Public Administration as one of the Optional Subjects with 2 papers (Optional Paper I and Paper II). The Mains stage of IAS Exam has 9 papers. Public Administration for UPSC is one of the 48 subjects given in the optionals list.
This article provides you with the IAS Public Administration syllabus for Optionals of UPSC exam.
UPSC Public Administration Syllabus PDF:-Download Syllabus PDF
Public Administration as an optional syllabus is a very popular choice among UPSC aspirants. Its popularity stems from the nature of Public Administration syllabus and its implementation in the civil services. The overall score of the IAS aspirant goes up in UPSC Mains if they perform well in the optional exam.
The UPSC CSE Notification contains the list of all the optional subjects along with their syllabus.
UPSC Public Administration Optional Syllabus
Each paper is of 250 marks with a total of 500 marks. Public Administration optional is a scoring subject if one follows the syllabus by referring to the right UPSC Public Administration Books.
Public Administration Syllabus for UPSC (Paper I)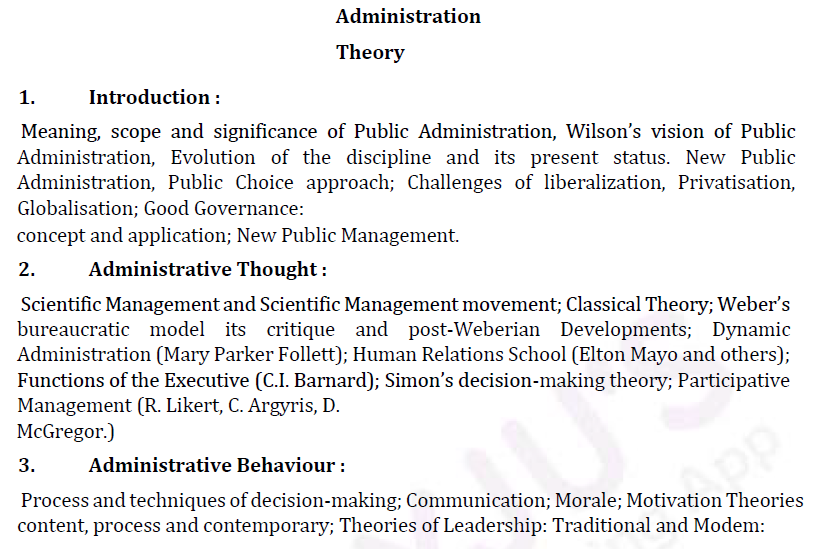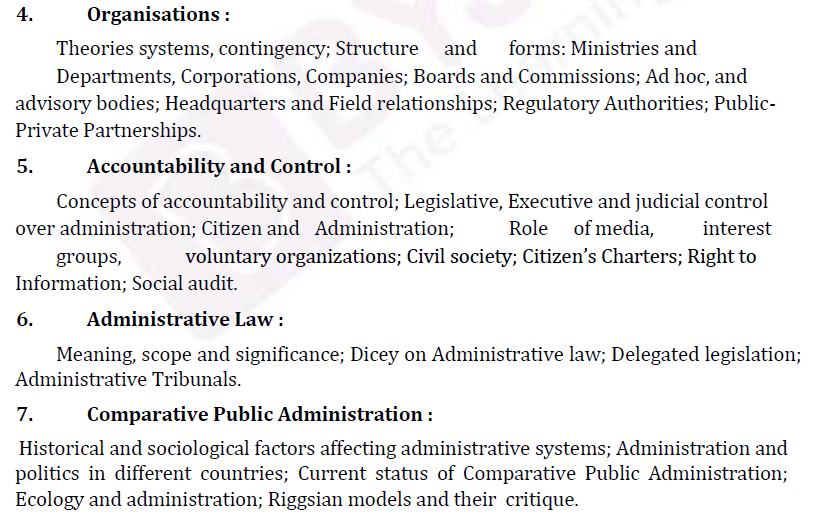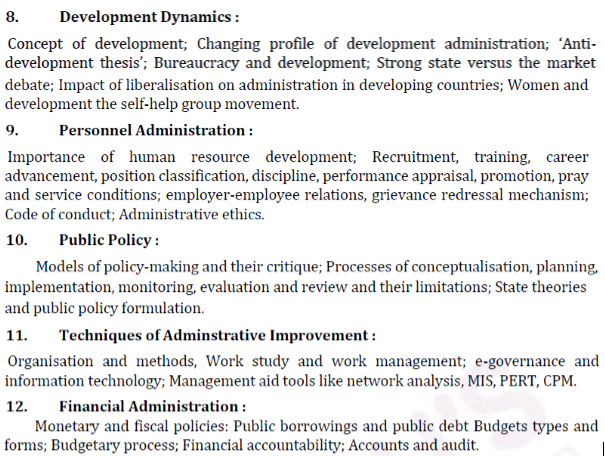 IAS aspirants preparing for UPSC 2023, can check the linked article.
Public Administration Syllabus for UPSC (Paper-II)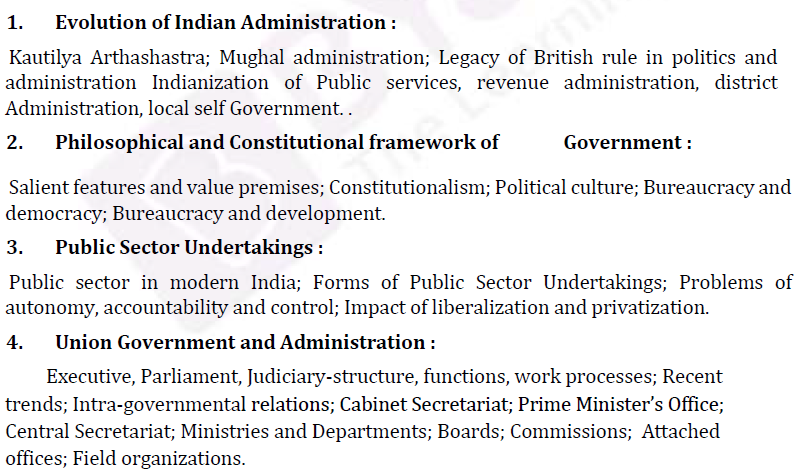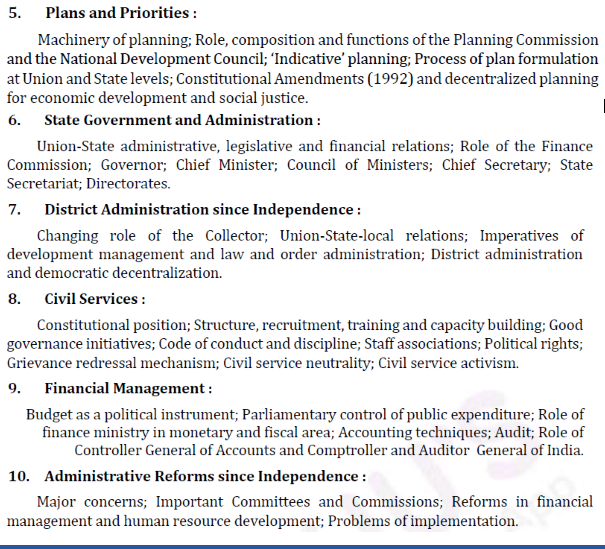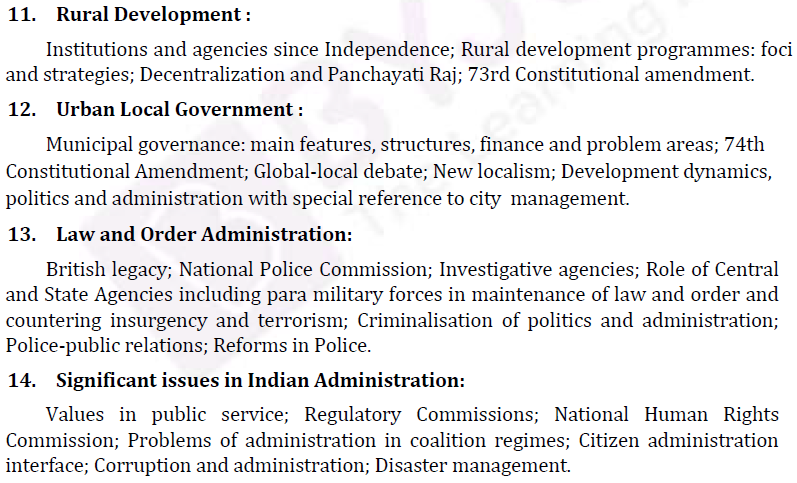 To get the right Strategy for Public Administration Optional for UPSC, visit the linked article.
IAS aspirants should note that while Public Administration for UPSC can potentially be a very high scoring choice, preparation should be thorough to be able to score well in this paper. Also, candidates should solve more questions from previous years' UPSC question papers and read ARC reports to be able to crack the UPSC Public Administration papers. It is advisable to prepare for Public Administration subject along with General Studies for faster and easier preparation for the IAS exam.
For details on similar optional subjects syllabus, check the linked article.
Know the detailed IAS syllabus and exam pattern for a better understanding of the examination and accordingly chalk out a preparation plan.
To learn about the best strategy to be followed that can help in guiding through the exam preparation, candidates can refer to the UPSC topper list and check out their success stories.
Candidates are advised to refer to the following table for relevant articles about IAS Public Administration optional and CSE exam: