Table of Contents:
2. CSR extended to Skill development
2. India's strategy for West Asia
1. Explained: Cleaning The Ganga
1. Financial Express: Making Crop Insurance work
2. Financial Express: Seventh Pay Commission Report: A tough challenge
3. Business Line: Promote Solar – The Right Way?
.
+++++++++++++++++++++++++++++++++++++++++++++++
Useful News Articles
A. GS1 Related:
— Nothing here today, folks! —
.
C. GS3 Related:
1. Alternatives to Odd-Even: Take Specific Steps, Meet Deadline!
Topic: Environments
Category: Pollution, Urban Planning
Location: IE, Page 4
Key points: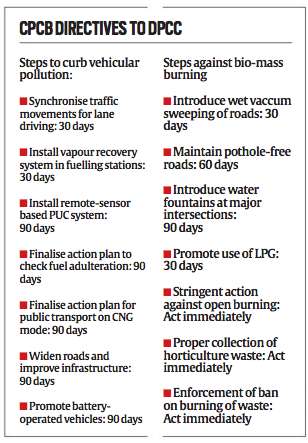 . 
2. CSR to include Skill Development Activities
Topic: Economy
Category: Demographic Dividend, Govt Schemes, Make in India
Location: IE Page 22
Key points:
– Skill development projects by companies will now be considered as corporate social responsibility (CSR) activity
– Firms will play a larger role in upgrading the skills of people under the Pradhan Mantri Kaushal Vikas Yojana
3. Some nice Numbers 🙂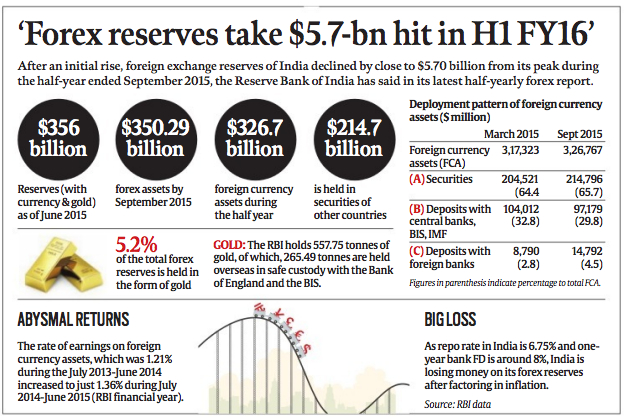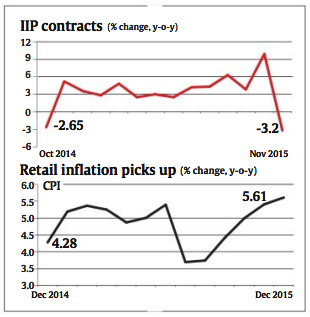 5 Years after Arab Spring
– 1 Democracy
– 5 Autocracies
– 3 Failed States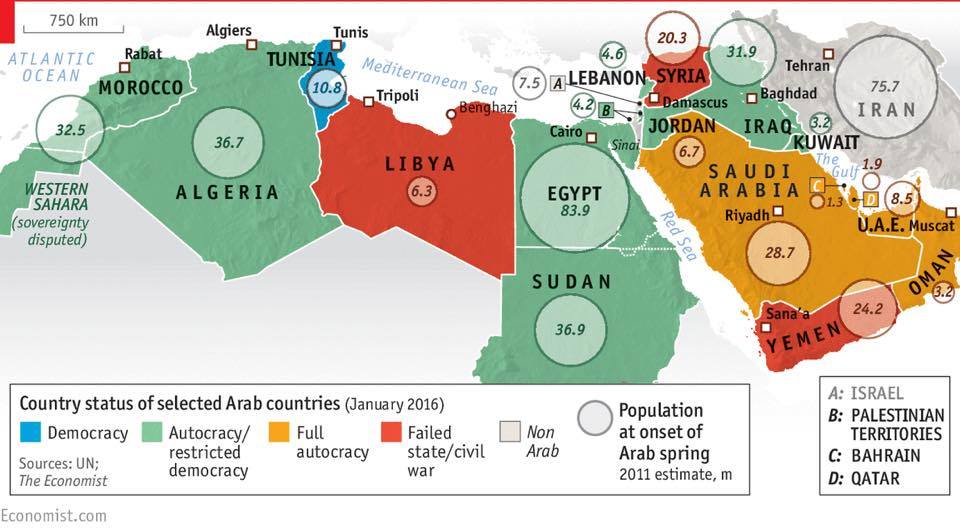 .
D. Important Editorials: A Quick Glance
Topic: Economy, Paper III
Category: Poverty, Subsidy, Food Security
Key Points:
– The biggest challenge, responsible for the delayed rollout of NFSA in many States, is to identify eligible households.
– Existing PDS list is faulty and restrictive
– If you go by a method of disqualifying households, you get exclusion errors,; if you go for self-declaration with checking, you might get inclusion errors – which type of error do you want to avoid? 🙂
– The new list of NFSA ration cards, which are to be distributed this month is based on the Socio Economic and Caste Census 2011 (SECC)
– This list is not only more inclusive than the BPL list, it is also more reliable.
Assignment: Go to PRS.org and make a summary of 10 key points about NFSA
Video Help: SECC Explained:
Topic: Economy, Environment
Category: Pollution, Govt Schemes
Key points:
– The government's Namami Gange programme seeks to tackle the problem at several levels at the same time
– "Rejuvenation" of the Ganga includes reviving 'Aviral Dhara', or continuous flow in stretches that have gone dry due to natural or man-made reasons, regenerating the river ecology, making the river an important inland waterway, reviving it as a habitat for dolphins and gharials, and spreading awareness about the need to keep the Ganga clean.
– In addition to creating sewage treatment capacities in major urban centres along the river – PPP model to get underutilized treatment centers working well…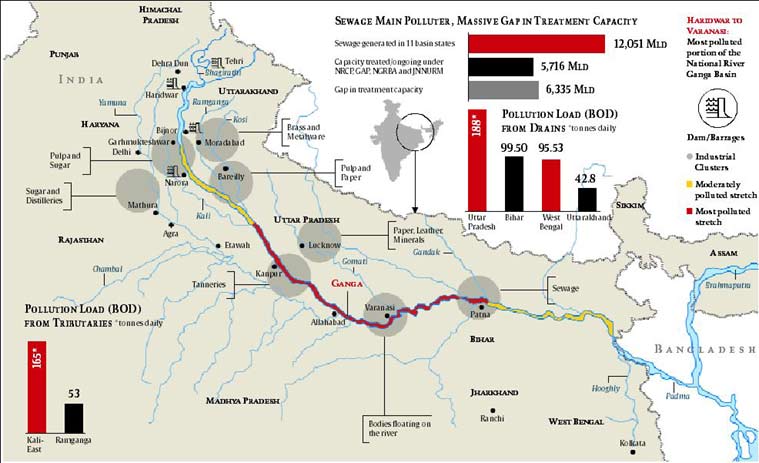 .
Topic: Economy, Paper III
Category: Banking
Key Points:
– The fall of BCCI – article is like a story. Read if you are interested 🙂
Others:
1. Financial Express: Making Crop Insurance work
Topic: Economy, paper III
Category: Agriculture, Financial Inclusion
Key Points:
– What would dramatically change the farm equation is the government combining crop insurance with lowering FCI purchases
Assignment: Summarize the new Crop insurance scheme
.
Topic: Economy, paper III
Category: Budget
Technical Article – Make a not of key numbers. Brilliant article. Must read 🙂
Key Points:
– The 7th pay commission recommendations should not become an exercise of granting a bonanza to central govt employees at the expense of other sections of the society
– The bulk of the expenditure of Rs 1.02 lakh crore relates to augmenting the salaries and allowances of the clerical-level employees, where the value added to decision-making is minimal.
– QUOTABLE QUOTE: The country recently witnessed a sad spectacle when 255 PhDs and over 25,000 post-graduates, apart from nearly 30 lakh other candidates, applied for 368 positions of peons at the state secretariat in Lucknow. This distortion, by no means unusual, is the direct result of base-level government employees being paid wages much above the market rate. Such instances are likely to further increase after the implementation of the recommendations of the Seventh Pay Commission, which will be one of the main challenges the central government will face in the new year.
– The commission has determined the initial starting salary at the lowest entry point in government at Rs 18,000, when the comparable wage for a helper in the private sector would be only about Rs 9,000 to Rs 11,000 per month.
– The appointment of a pay commission and implementation of its recommendations every ten years should not degenerate in to a mechanical exercise of granting a bonanza to central government employees at the expense of other sections of the society. Such a course of action is is potentially inflationary- and as such, hardly benefits even those persons for whom the expenditure is incurred.
.
Topic: Economy
Category: Investment, Infrastructure, Energy
Key Points:
– Centre decided to ramp up its capital subsidy for rooftop solar plants from ₹600 crore to ₹5,000 crore by 2019-20.
– This is to increase rooftop solar installations to a peak generation level of 4200 MW in five years, against 500 MW presently.
– The Solar Mission envisages rooftop generation capacity of 40 GW, with another 40 GW expected to come from large-scale solar by 2022.
– Should Govt be focusing on capital infusion and investment OR should it focus on Infrastructure – GRID infrastructure?
– Article argues that the biggest challenge in solar power lies in improving grid quality to prepare for stability challenges posed by the sudden spikes and falls.
– This would require grid operators to improve infrastructure and skills
– The 'Smart Grid' Mission launched last year sets aside 980 crore for the purpose.
– Article says that this is inadequate  and that the solar subsidy is better spent on creating a failsafe grid.
..
F. Fun with Practice Questions 🙂
Question 1: Consider these statements:
1. IIP is a representative figure which measures the general level of Industrial activity in the country
2. It gives precise numbers about the volume of activity
3. IIP data is released every month by CSO
Which among the above statements is/are wrong?
a) 1, 2 & 3
b) 2 & 3
c) 2 only
d) 1 & 3
Question 2: NSFA aims at providing legal entitlement to what amount of subsidised foodgrains to the identified person per month?


a) 1 kg
b) 2.5 kg
c) 5 kg
d) unlimited
Question 3: Consider the statements below about SECC:
1. This was the first Socio-Economic and Caste Census (SECC-2011) post independence
2. SECC-2011 data will be used in programmes such as NFSM, MGNREGA, etc.
3. The SECC-2011 was based on exclusion criteria under which households possessing specified assets are automatically excluded from the list.
Answer choices:
a) Only 1 is true
b) Only 2 and 3 are true
c) Only 1 and 3 are true
d) All of the above are true
Question 4: Which of the following is false about India's power grid structure?
a) The national electricity grid is one integrated whole for the entire country now
b) There are five regional grids in the country
c) An integrated national grid enables optimal utilization of resources
d) None of the above
.
.
You can check out some more recent News Analysis sections to build even more context:
12th January 2016: Daily News & Current Affairs Analysis
11th January 2016: Daily News & Current Affairs Analysis