29 May 1987
Death of Charan Singh, former Prime Minister
---
What happened?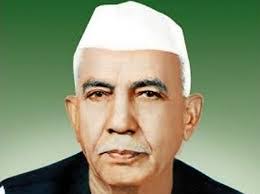 Chaudhary Charan Singh, former Prime Minister of India, died on 29th May 1987 aged 84.
Charan Singh Biography
In today's edition of This Day in History, you can read about Charan Singh and his contributions towards the country for the IAS exam.
Charan Singh was born at District Meerut in Uttar Pradesh on 23 December 1902. He was a descendant of Raja Nahar Singh of Ballabhgarh (Haryana) who had taken part in the Indian Revolt of 1857. His family was a middle-class farmer's family.
He completed his post-graduation from the University of Agra in 1925 before pursuing law. After completing his law studies, he started his legal practice at Ghaziabad in the year 1928.
He joined the Indian National Congress and took part in the freedom movement. In 1930, he was imprisoned by the British for participating in the Salt Satyagraha.
He was elected to the Legislative Assembly of the United Provinces from Chhaprauli constituency in the 1937 provincial elections.
The next year, in the assembly, he introduced the Agricultural Produce Market Bill. Most provinces in the country adopted this bill which was aimed at securing peasant interests in the face of the traders' self-serving measures.
Singh was elected to the UP Assembly from the same constituency in 1946, 1952, 1962 and 1967. He became a Cabinet Minister in UP for the first time in 1951 and was given several portfolios on different occasions thereafter.
In 1967, he quit the INC and formed his own party called the Bharatiya Kranti Dal.
He became the Chief Minister of UP twice, the first time from April 1967 to February 1968 and then from February to October 1970.
He was chiefly concerned with interests of the peasants. In UP, he was the chief architect of the land reforms. He put a cap on the land holdings to bring about uniformity in the state in this regard through the Land Holdings Act 1960. He also worked for the complete abolition of the Zamindari System.
Singh had opposed Jawaharlal Nehru's soviet-style economic policies and it is said that his political career suffered due to this.
In 1975, he was jailed by Indira Gandhi during the Emergency. After the Emergency and the General Elections in 1977, he became the Home Minister and the Deputy Prime Minister in the Morarji Desai-led union government.
Singh became the country's Prime Minister in 1979 after Desai.
Not counting Acting PM Gulzari Lal Nanda, Charan Singh was the shortest-serving Prime Minister of India. He was the Indian PM for 170 days. His government fell when Indira Gandhi-led INC withdrew support. Singh resigned stating he would not be blackmailed into withdrawing emergency-related court cases against Gandhi.
After that, he was a Lok Dal leader until his death in 1987 following a stroke. His birth anniversary is celebrated as 'Farmer's Day' in India.
Some of the works of Charan Singh
Joint Farming X-rayed
Economic Nightmare of India: Its Cause and Cure
Abolition of Zamindari
India's Economic Policy – The Gandhian Blueprint
Also on this day




---