Table of Contents:
1. National Family Health Survey (NFHS-4) 2015-16
1. Mint: Solar Power: Truth versus Hype
2. Mint: The Environmental Costs of Subsidies (MUST READ)
.
+++++++++++++++++++++++++++++++++++++++++++++++
Useful News Articles
A. GS1 Related:
— Nothing here today, folks! —
.
B. GS2 Related:
— Nothing here today, folks! —
.
C. GS3 Related:
1. National Family Health Survey (NFHS-4) 2015-16
Topic: Public Health
Category: Public Health
Location: IE – page 9
Key points:
– Showed dramatic improvements in maternal and infant mortality, immunisation coverage, nutrition and such criteria in 13 states that were covered in this phase. The earlier survey was conducted in 2005-06.
– The current national IMR is 37.
– More mothers in India are now getting access to skilled ante-natal care
.
2. Promoting Tourism
Topic: Service Industry, Tourism
Category: Tourism
Location: Hindu – page 16
Key points:
– Along with e-visas, tourists to get SIM cards too
– Launched in November 2014, e-Tourist Visa is now available for citizens of 113 countries arriving at 16 airports. The government is also mulling over extending e-visa to seaports. In 2015, a total of 4,45,300 tourists arrived in India on e-Tourist Visa.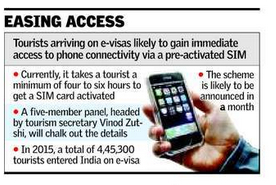 3. Some nice Numbers 🙂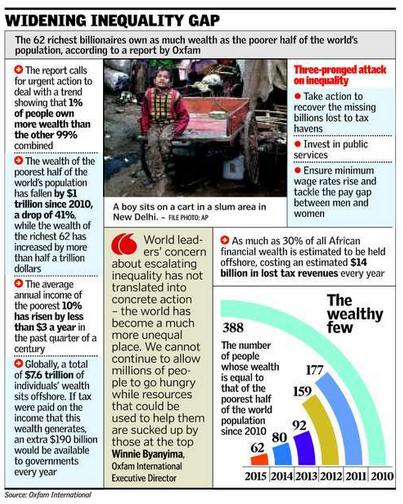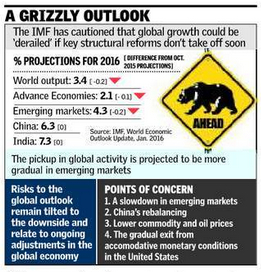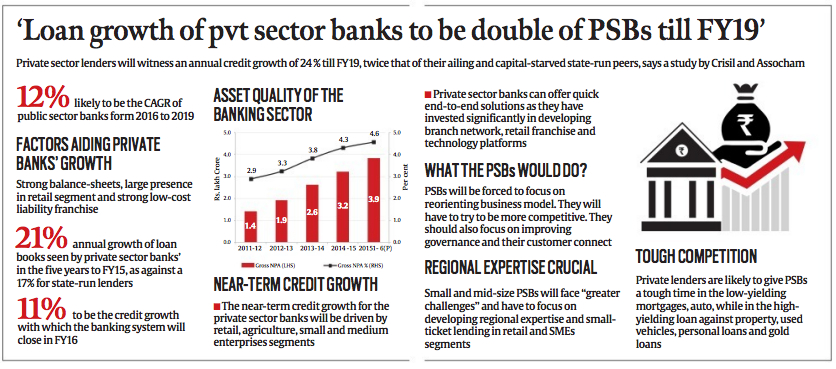 .
D. Important Editorials: A Quick Glance
1. Mint: Solar Power: Truth versus Hype
Topic: Environment, paper III
Category: Solar, Clean Fuel
Key Points:
– The tariff for solar power has fallen from Rs.18 per unit a few years ago to an unprecedented level of below Rs.5 per unit—a big step in promoting clean energy.
– Before the Paris climate summit, India had pledged to increase its share of non-fossil fuels to 40% of the total power generation capacity by 2032. India has an ambitious plan to add 100 gigawatts (GW) of solar power by 2022.
– Unfortunately, the reduction in the cost of solar power is not the result of a technological breakthrough in terms of enhanced conversion efficiency, but due to the dumping of cheap imported solar cells and modules by foreign cell manufacturers who enjoy massive state subsidies to practise predatory pricing and, thereby, destroy the domestic solar industry
– Massive land requirements to erect solar panels amplify the issues further.
– A 1 megawatt (MW) solar photovoltaic (PV) power plant should require around 2.5 acres. However, owing to the fact that large ground-mounted solar PV farms require space for other accessories, the total land required for a 1 MW of solar PV power plant would be around 4 acres.
– So investment in solar power must provide for a mammoth hidden cost.
.
2. Mint: The environmental costs of subsidies
Topic: Environment, Agriculture, paper III (MUST READ)
Category: Subsidies, Pollution
Key Points:
– Low power tariffs, subsidized diesel and the provision of minimum support price for certain water-intensive crops have together led to unrestrained exploitation of groundwater.
– The number of cars running on subsidized diesel has multiplied over the years and contributed to the deteriorating air quality.
– Most Indian states provide electricity at very cheap rates. The finances of distribution companies in many of these states are entirely wrecked.
– Since passenger trains don't earn enough, they are cross-subsidized by revenues from freight trains. The freight tariffs, as a result, are high and uncompetitive, which in turn has caused business to move to roads. This not just makes it difficult to sustain the cross-subsidy mechanism, but diversion of traffic to road also leads to increase in pollution.
.
F. Fun with Practice Questions 🙂
Question 1: Arrange these subsidies by the Government of India in the decreasing sequence for the year 2014-15
1. Fertilizer subsidy
2. Food Subsidy
3. Petroleum subsidy
Which among the above statements is/are wrong?
a) 1, 2, 3
b) 2,3,1
c) 2,1,3
d) 3,2,1
Question 2: Which of the below issues concerning rail infrastructure in India is not true

a) Operating ratio of more than 200%
b) Failure to attract FDI in Key Projects
c) Lack of Professional Management
d) Lack of an Independent Rail Tariff Authority
Question 3: Consider the following barriers
1. Anti-dumping practice
2. Packaging, labeling, and marking standards
3. Charges on imports
4. Rules of origin
5. Sanitary and photo-sanitary conditions
Which of the barriers given above is/are falls under the Non-Tariff Barriers (NTBs) of WTO?
a) 1, 2, 3 and 5
b) 2, 3, 4 and 5
c) 1, 3, 4 and 5
d) All of these
Question 4: Which of the below is incorrect about the goals set by The National Population Policy of India?

a) To reduce the Infant Mortality Rate to 30 per l000 live births
b) To bring down Total Fertility Rate (TFR) to replacement levels by 2015
c) 100 percent registration of births, deaths, marriages and pregnancies
d) To reduce the Maternal Mortality Rate to 100 per 100000 live births
.
.