Table of Contents:
1. Quantifying the caste quota
2. Now, e-visa for tourists from 37 more nations
3. 40 tonnes of relief material airlifted to cyclone-hit Fiji
1. Customer takes first class seat in Prabhu's plans
3. Passenger is king in Railways' revised menu
4. Public-private partnerships to fuel future growth of Indian Railways
1. Marshalling resources to stay on track
.
+++++++++++++++++++++++++++++++++++++++++++++++
Useful News Articles
A. GS1 Related
— Nothing here today, folks! —
B. GS2 Related
1. Quantifying the caste quotas
Topic: Governance
Category: Welfare schemes for vulnerable sections of the population
Location: The Hindu, Page 11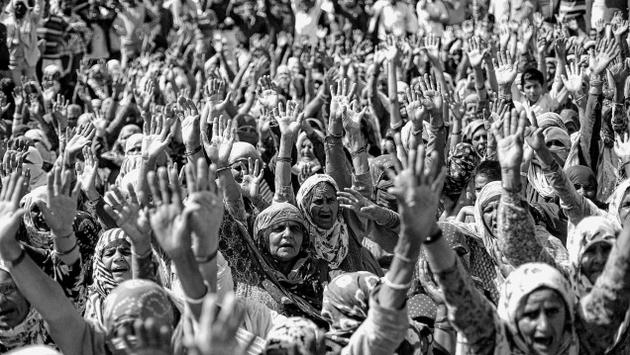 Key Points:
The proportion of individuals identifying themselves as Other Backward Classes (OBCs) has steadily grown over the years.
The National Sample Survey Office data show that in 1999-2000, about 36 per cent of the population fell in the self-identified OBC category; by 2011-12, this proportion had grown to 44 per cent.
If combined with about 9 per cent of the Scheduled Tribe (ST) and 20 per cent of the Scheduled Caste (SC) population, the total proportion eligible for reservation comprises 73 per cent of the Indian population.
If new claimants to the OBC category are added to this group, easily 80 per cent of Indians would be eligible for reservation of some kind. It would be impossible to provide effective benefits to this large a group. Thus, some choices within these categories will inevitably need to be made.
The shrinking pie
The external conditions which initially led to reservations have changed tremendously.
Economic growth has resulted in a decline in poverty numbers from 37 per cent of the population to 22 per cent, but over the same period, rewards to government jobs have grown sharply.
Wage increases associated with the Sixth Pay Commission and the expected implementation of the Seventh Pay Commission have made government jobs highly attractive.
Not surprisingly, many groups historically tied to the land are now seeking favourable treatment while seeking entry into non-farm work.

Simultaneously, access to government jobs has been declining for all groups. The India Human Development Survey (IHDS) by University of Maryland and National Council of Applied Economic Research shows that although
in 2004-05 15.3 per cent of men aged 22-39 with education level of class 12 or more had a regular salaried job in the government or public sector, this proportion fell to 11.7 per cent by 2011-12.
This is because government jobs have stagnated while educational attainment has increased rapidly. Thus, it is not surprising that more claimants for these scarce jobs are aggressively staking their claims.
Since the First Backward Classes Commission headed by Kaka Kalelkar submitted its report in 1955, several attempts have been made to identify backward castes.
Lack of consistency and clarity lead to ambiguity in the entire process of reservation, leaving communities like the Jats dissatisfied.
Since the 1931 Census, the only effort at collecting data on different castes and their socio-economic circumstances was undertaken by the Socio-Economic Caste Census (SECC), 2011.
Revising the numbers
The present phase in the planning cycle of the 2021 Census is the ideal time for ensuring that comprehensive data about caste and religion for all the groups, including forward castes, backward castes, and SCs and STs, are included in this Census. Surely 90 years is a long enough period for India to have changed, and we may want to rely on more recent data while developing our preferential policies.
Second, these data should allow us to re-evaluate the eligibility of groups for inclusion in reserved categories every 10 or at least every 20 years.
Much of the social stratification in India is linked to the occupational status of the various castes. With the changes in the economy, we can expect both the link between caste and occupation to weaken and the economic fortunes of various occupations to change considerably.
The opportunity for re-examination of the caste-wise economic status would facilitate the setting up of a structure for the redressal of grievances.
However, since this is likely to be a massive exercise, simple criteria based on the housing census combined with the caste data from population enumeration could easily be used.
If India can conduct a full Below Poverty Line (BPL) Census where each household is identified as 'poor' or 'non-poor', providing data for a caste group should be feasible.
We must find a way of ensuring a churn in the number of individuals eligible for benefits to ensure that these benefits reach the widest segment of society.
With the advent of the Aadhar card, one way of ensuring that the same families do not capture all the benefits is to ensure that each time someone uses their reserved category certificate, their Aadhar number is noted down and linked with the certificate.
Further, it may be stipulated that the reserved category certificate can be used only once in 20 years, thus allowing for the benefits to reach even the sections that have hitherto been excluded from their ambit.
This would ensure that the same individual is not permitted to obtain both college education as well as a government job by using the same eligibility criterion, nor can one obtain an initial posting as well as promotion using the same criterion.
Conclusion
The key to dealing with the quota quagmire lies in shuffling people in and out of the eligibility criteria and ensuring that the benefits are not concentrated among certain groups and/or individuals.
All these principles are consistent with the democratic ideals and vision of social justice envisaged in India's Constitution.
It may be possible to achieve a consensus across the political spectrum for adopting a non-political and pragmatic approach to reservations. If we expect to phase out the reservation policy 100 years after Independence, the time for finding a long-term solution is clearly upon us, and we need to act now.
2. Now, e-visa for tourists from 37 more nations
Topic: International Relations
Category: Agreements involving India and/or affecting India's
interests
Location: The Hindu, Page 12
Key Points:
Electronic tourist visas (e-TVs) will be extended to citizens of 37 more countries from Friday, taking the total number to 150.
The new additions are Albania, Austria, Bosnia & Herzegovina, Botswana, Brunei, Bulgaria, Cape Verde, Comoros, Cote d'lvoire, Croatia, Czech Republic, Denmark, Eritrea, Gabon, Gambia, Ghana, Greece, Guinea, Iceland, Lesotho, Liberia, Madagascar, Malawi, Moldova, Namibia, Romania, San Marino, Senegal, Serbia, Slovakia, South Africa, Swaziland, Switzerland, Tajikistan, Trinidad & Tobago, Zambia and Zimbabwe, an official statement said.
TVoA (tourist visa on arrival), enabled by electronic travel authorisation, popularly known as the e-tourist visa scheme, was launched on November 27, 2014.
Since then, more than 7.5 lakh such visas have been issued.
At present, on an average, 3,500 e-TVs are granted daily.
Since the launch of the scheme in November 2014, 7.5 lakh e-visas have been issued
3. 40 tonnes of relief material airlifted to cyclone-hit Fiji
Topic: International Relations
Category: Agreements involving India and/or affecting India's
interests, Disaster Management (GS Paper III)
Location: The Hindu, Page 12
Keypoints:
India on Thursday dispatched relief material to cyclone-hit Fiji as part of its humanitarian assistance and disaster relief efforts in the neighbourhood.
A C-17 Globemaster transport aircraft of the Indian Air Force took off from the Palam air station to Fiji, via Chennai, with 40 tonnes of relief material.
The consignment includes food, medicines and tents.
Fiji was hit by the massive Cyclone Winston, leaving at least 44 dead.
The island nation has requested foreign aid.
India has already announced aid in the aftermath of the disaster.
"Reaching out to a friend in need. India extends $1 million in immediate assistance to Fiji after devastating Cyclone Winston hits," External Affairs Ministry spokesperson Vikas Swarup tweeted on Monday.
Topic: Governance
Category: Fiscal Federalism, Devolution of powers and finances
Location: Indian Express: Page 15
Keypoints:
There has been debate on whether the government should stick to its fiscal consolidation path or delay the consolidation to allow for more growth-enhancing public spending.
In theory, any public investment that yields a greater social return than the cost of borrowing is worth making because the social internal rate of return (IRR) is positive.
Thus, if there are enough high-quality public investments to be made, a case can be made that the fiscal deficit target should not be a sacrosanct line that cannot be crossed.
In practice, bond markets simply do not trust governments to make spending decisions based on fiscally prudent IRR calculations as opposed to political considerations.
Since evaluating the quality of spending on each individual public project is costly, markets use a rule of thumb for fiscal discipline and impose a sovereign-risk interest rate penalty when fiscal deficits exceed a threshold.
Evidence suggests that markets are correct to be sceptical about the quality of public expenditure. While there are anecdotal examples of ineffective spending in almost every sector, the best evidence of such inefficiencies comes from the primary education sector.
Indeed, these inefficiencies are so large that there is almost no correlation between increased expenditure and improved student learning outcomes. For instance, the fiscal cost of teacher absence alone is estimated at Rs 9,000 crore each year and evidence suggests that strategies that focus on reducing inefficiencies in public spending may be over 10 times more cost effective at achieving desired outcomes than simply augmenting inputs in a "business-as-usual" way.
Recent evidence suggests that unconditional increases in public worker salaries improve employee satisfaction but have no impact on either their effort or outcomes.
Further, even at current levels of salaries in India, there is no correlation between pay and productivity of public-sector workers in health and education.
Thus, adopting the Seventh Pay Commission recommendations for large across-the-board increases in salaries will crowd out fiscal space for more productive investments, and there is no reason to think that these pay increases will meaningfully raise productivity in service delivery.
The changes enabled by the Fourteenth Finance Commission (FFC) award and the replacing of the Planning Commission with the Niti Aayog offer an opportunity for such an approach in the social sector.
They herald a major shift in the policy approach to the social sector, with a reduction in the emphasis on Centrally sponsored schemes (CSSs) and an increase in both fiscal and policy space for states to take on a leadership role in the design and delivery of social programmes. This shift presents a unique opportunity for the Centre to redirect its energies away from ensuring that states are satisfying input-based mandates of CSSs towards defining and measuring outcomes and linking to improvements a portion of Central funds to states.
A simple option would be to follow a 70:20:10 funding formula from the Centre to states based on the three principles of equality, equity and performance.
Seventy per cent could be allocated on the basis of equality (same per-capita allocation across the country); 20 per cent on the basis of equity (additional allocations to states that are lagging on outcome indicators); and 10 per cent on the basis of performance.
The specific percentages are only illustrative and can be fine tuned, but the main point is to allocate at least 10 per cent based on performance, which would in turn orient states towards caring about outcomes.
Leveraging the NITI Aayog
A key operational question is how outcomes would be defined and measured objectively. This can ideally be done by the Niti Aayog. In consultation with states, the Niti Aayog can both define the outcome goals, and be an objective entity that independently measures them.
Further, the process of regularly monitoring outcomes and improvements will provide insights on which state-level policy innovations are most effective and facilitate sharing of best practices.
Conclusion
Pivoting the focus of government to measuring outcomes and financially rewarding improved performance will increase the policy focus on outcomes, encourage states to innovate to improve them, and enable better identification and dissemination of cost-effective best practices across states.
Several commentators have raised the concern that increasing the fiscal and policy space for states under the FFC award may lead to some states not spending enough on the social sector.
However, the weak links between spending and outcomes suggest that a better approach would be to directly measure and reward improvements in the human development outcomes of interest, and let states figure out how best to improve them.
While the FFC has increased the fiscal and policy space for states, the Centre still has an important role. Moving from the old "mandate and police" approach of CSSs to a new approach of "measure and reward improvements in outcomes" could play a catalytic role in improving the quality of social-sector spending (most of which is at the state level) in the coming years.
C. GS3 Related
1. Customer takes first class seat in Prabhu's plans
Topic: Indian Economy
Category: Indian Economy and issues relating to planning
Location: The Hindu, Page 01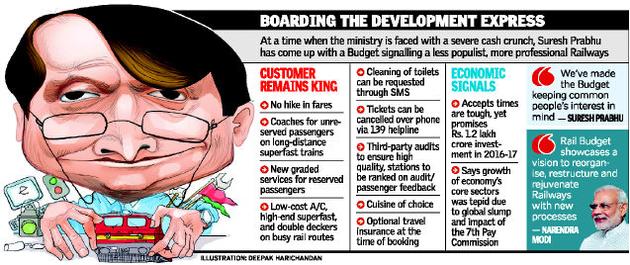 Keypoints:
Railway Minister Suresh Prabhu effected no hike in passenger fares, indicated a cut in freight tariffs, admitted that the global economic slowdown is hurting India's core sectors and pointed out that the looming impact of the Seventh Pay Commission made it one of the toughest times to formulate a Budget.
Prabhu unveiled a bouquet of new train services, innumerable new initiatives to make life easier for passengers and proposed an ambitious capital outlay of Rs. 1.21 lakh crore for 2016-17, a jump of 21 per cent over this year.
The Minister also signalled a fresh approach to woo industry from alternative modes of transport that have chipped away a large share of its freight traffic over the years, by moving away from the typical focus on increasing revenues through tariff hikes.
Tapping new revenue streams and optimising expenses are part of a new structure Mr. Prabhu announced to revitalise the Railways.
Topic: Indian Economy
Category: Indian Economy and issues relating to planning
Location: The Hindu, Page 10
Keypoints:
Policymaking is a continuing process and the Budget is only one, although important, act in the annual policy cycle.
Global and domestic scenarios
The international backdrop is full of uncertainties. On the external front, oil and commodity prices are likely to remain soft.
Inflation is subdued — the Wholesale Price Index (WPI) is negative for the 15th month in succession, while the Consumer Price Index (CPI), at 5.69 per cent, is more obstinate, largely due to weightage and high inflation in some food products, particularly lentils, and more recently vegetable, eggs, meat, and fish.
Current account deficit is down to 0.7 per cent, FDI flows registered a 48 per cent increase during October 2014-April 2015, reserves are at a healthy $349.97 billion (as of September 25, 2015) and the Central Statistics Office (CSO) has projected a GDP growth of 7.6 per cent.
While the methodology of GDP computations is unbiased, there are persistent doubts that the real economy does not feel a growth of 7.6 per cent in overall GDP and a higher growth in services and manufacturing. Rural demand remains weak, and stalled projects in the private sector remain high. Non-oil and non-gold imports, which are a commonly used indicator of domestic demand, are also soft. Part of the problem is, no doubt, the curious divergence between nominal and real GDP growth with negative WPI.
Changing fiscal goalposts
A recalibration of the fiscal road map raises issues of credibility and compromising the hard-earned macro stability, given international fragility.
Relaxing the fiscal target may also raise concerns about the sustainability of public debt going forward.
Moreover, can the market absorb more public debt, particularly when UDAY (Ujwal DISCOM Assurance Yojana), the new programme designed to improve the financial health of power utilities, requires State governments to issue additional bonds? In a more holistic sense, of course, we can discuss an ideal fiscal road map. How are these calculated? Should they be cyclically adjusted? However, the sanctity of any accepted road map is relevant.
The hiatus between growth and fiscal policy is a false one. We need both fiscal consolidation and sustaining of the growth momentum. Enhancing non-tax revenues through a more robust disinvestment programme can reconcile this hiatus.
Fixing the banking rot
The Supreme Court has sought the names of defaulters. There is need for public accountability, both on the causes and responsibilities for the present malaise.
One approach is to create a bad bank or asset reconstruction fund, where all the impaired assets are transferred and balance sheets of banks cleaned up followed by significant recapitalisation.
This recapitalisation programme would be an inescapable part of the Budget and may not add to fiscal deficit based on international practices.
Over the medium term, apart from the Indradhanush programme to improve bank management, professionalise and de-politicise banking, we need to revisit the issue of governance.
Governance and ownership are two faces of the same coin. Revisiting the issue of public ownership, initiated by an earlier National Democratic Alliance government, needs wider public debate among various stakeholders
GST, corporate tax and PPPs
Third, on tax reforms, hopefully the GST (Goods and Services Tax) legislation can be enacted sooner than later. Its compelling economic rationale needs no reiteration.
Containing its damage by other means like accepting arbitration awards, not appealing against court decisions, seeking alternative dispute redressal mechanisms have failed to dispel investor uncertainties.
Even at the risk of triggering some controversies over the immediate beneficiaries, it would strengthen credibility and allay subsisting investor concerns if the retrospective tax provision was repealed. Regrettably, there are no other shortcuts.
On corporate taxes, the issue of whether to reduce them to 25 per cent in one go or calibrate them over four years or accelerate the pace of calibration and getting rid of exemption is a difficult balancing act. Exemptions are sticky. We must desist from falling between two stools — continuing with the exemptions and also bringing corporate rate taxes down.
Finally, the issue of public-private partnerships. PPPs need to be reinvigorated by accepting the recommendations of the Kelkar committee.
The important issue of audit by the Comptroller and Auditor General of deployment of private resources also needs to be settled more transparently, but without losing sight of the benefits of private partnership.
The recommendations of TRAI (Telecom Regulatory Authority of India) for a PPP model to ensure broadband connectivity to cover all the 2,50,000 panchayats deserves priority.
The digital coverage would be crucial in harnessing the benefits of JAM (Jan-Dhan Yojana, Aadhar, mobile) and anti-poverty programmes. Options like upgrading existing systems and alternative mechanisms to complete digital coverage expeditiously deserve consideration.
3.  Passenger is king in Railways' revised menu
Topic: Indian Economy
Category:  Indian Economy and issues relating to planning
Location: The Hindu, Page 13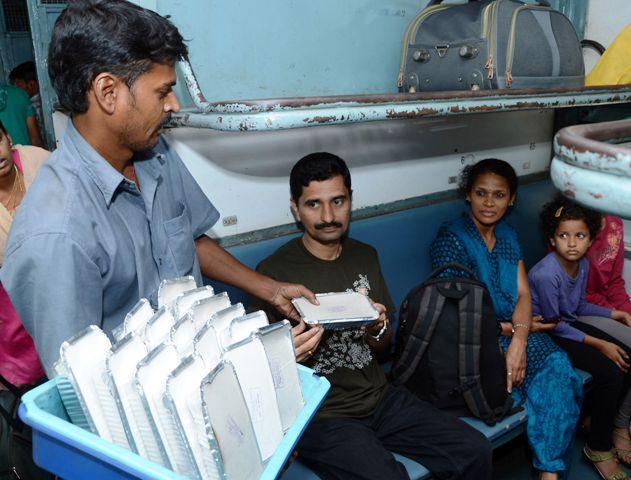 Keypoints:
Every customer is "our brand ambassador," announced Railway Minister Suresh Prabhu while presenting his second Budget on Thursday.
The budget promises to raise travellers' "satisfaction quotient" with newer trains, onboard entertainment, Wi-Fi, better food, increased safety and easy cancellation, among others.
While the fares have not been raised, Mr. Prabhu has promised there will be an increase in quota of lower berths for senior citizens and women and middle bays reserved in coaches for women.
In 2016-17, the Railways will increase the senior citizen quota per coach by 50 per cent, resulting in almost 120 lower berths per train for senior citizens.
All stations will be made disabled-friendly and at least one disabled-friendly toilet in all platforms in A1 Class stations will be built in the next financial year.
One-time registration for the persons with disabilities for availing concessions while booking tickets online was also announced along with online booking of wheelchairs & Braille-enabled new coaches.
Children's menu
–      As a pilot, the Railways will make available children's menu items on trains along with baby foods, hot milk, hot water and changing boards for babies in train toilets.
The Railways will make available local cuisine of choice to passengers while adding 10 IRCTC-operated, mechanised, sophisticated base kitchens.
Sale of tickets
-The Railway Minister proposed to make booking and cancellation of tickets simpler.
-The Budget suggests sale of tickets through hand-held terminals on suburban or short distance travel and sale of platform tickets through ticket vending machines with credit/debit cards as accepted payment modes besides cash.
-Further, the e-ticketing facility will be extended to foreign debit/credit cards for foreign tourists and NRIs.
Helpline
-For cancelling a ticket, it is proposed that a customer can simply call the 139 helpline instead of going to a booking window to avail the refund.
-With rising number of complaints over rightful passengers being denied tatkal train tickets, the Railway Budget proposes to ensure closed circuit TV coverage at all counters and put in place a system of third party periodic audits and certification of security features of the PRS website.
-The Ministry is working with insurance companies to offer optional travel insurance for rail journeys at the time of booking.
-It has been proposed to ensure quota in catering units to SCs, STs, OBCs, women and persons with disabilities. The Railways is exploring the feasibility of providing an option for drinking tea in 'kulhad'
4.  Public-private partnerships to fuel future growth of Indian Railways
Topic: Indian Economy
Category:  Indian Economy and issues relating to planning
Location: The Hindu, Page 16
Keypoints:
The Railway Budget has laid emphasis on Public Private Partnerships (PPP) to implement initiatives such as rail connectivity for ports, station-redevelopment, rail-side logistics parks and warehousing as well as satellite terminals.
Foreign investors from Spain and France were keen on dedicated freight corridors (DFC) projects provided they were structured properly in terms of financial returns and risk-allocation and mitigation, he said. Land acquisition for dedicated freight corridors could take a long time.
Failure of PPP to deliver large infra projects was mainly due to inappropriate structuring of the concession agreement, which was heavily loaded against the concessionaire (developer).
Several Indian banks are stressed due to bad loans, and the February 29 Union Budget needs to take steps to de-stress banks and help them facilitate funding of large infrastructure projects.
Since most PPP projects are big in nature it would keep out several capable small and medium players. The government should ensure a fair and transparent system to ensure opportunities are given to relatively unknown players too.
The railway minister said his ministry would take up dedicated freight corridors and implement it in a time-bound manner through innovative financing mechanisms, including PPP.
The corridors will to cater to rapid expansion of freight business. Most contracts for civil engineering works regarding the DFCs will be awarded by this March-end.
Port connectivity was important for seamless logistics to boost imports and exports, and as a part of the ongoing coastal connectivity program, the government plans to undertake implementation of rail connectivity for the ports of Nargol and Hazira under the PPP model during the next financial year.
Referring to the Cabinet approval for redevelopment of 400 stations through PPP, Prabhu said on the basis of a bankable structure for private participation, the government will undertake a bidding process for a few large and medium stations during the next financial year.
The government is also considering availing multilateral financial investments for the development of certain other stations and partnering with states.
As inadequate warehousing and transportation facilities have kept potential customers away from the railways, Prabhu proposed to develop rail-side logistics parks and warehousing to complete the transportation chain.
These logistic parks and warehouses would be created through public-private partnership model mode to bring the required efficiency and investment, as well as to attract greater traffic to the railways.
Around 10 goods sheds will be developed by the Transport Logistics Company of India in 2016-17, adding that the focus will be on providing last mile connectivity for freight business and significant reduction in logistic costs.
More satellite terminals, to de-congest terminals in big cities, are being planned in PPP mode, Prabhu said. Also, the Rail Ministry will invite FM Radio stations to provide entertainment.
D. GS4 Related
E. Important Editorials: A Quick Glance
1. Marshalling resources to stay on track
Topic: Indian Economy
Category: Indian Economy and issues relating to planning
Location: The Hindu, Page 10
Keypoints:
The Railway Budget is notable both for the absence of big-ticket schemes and for its quiet emphasis on process changes that hold the promise of ushering in long-term improvements in the viability of the Indian Railways.
Given the backdrop of a shortfall in traffic receipts, heightened mainly by the low freight demand from the core sector —Railway Minister Suresh Prabhu's projection of savings of Rs.8,720 crore compared with budget estimates for the current fiscal year reflects a finance professional's approach in adopting austerity measures to contain costs.
Building on those gains, the budget has projected that notwithstanding the substantial jump in salary and pension costs consequent upon the implementation of the Seventh Pay Commission's recommendations, the impact would be minimised to an 11.6 per cent increase in working expenses next year.
This will lead to a two percentage point rise in the operating ratio. To address the resultant paucity of funds for capital expenditure, the Minister plans to step up efforts to monetise various assets, including land, and boost non-fare revenue, use the private-public-partnership model more extensively, and work jointly with State governments to both formulate and fund region- or city- specific projects.
Citing the international average of 10 to 20 per cent of railway network revenues accruing from non-tariff sources, the budget sets a goal of bringing that share on a par over the next five years from the prevailing sub-5 per cent.
Prabhu has rightly realised that a major challenge is to recover lost ground in freight haulage, where a persistent decline has had a negative impact not only on the Railways' finances but on the economy as well.
The approach enunciated to address this spans three key tacks — expanding the freight basket by moving away from dependence on bulk commodities, rationalising tariffs to stay competitive and building terminal capacity.
From containerisation to roll-on/roll-off, time-tabled freight trains, and long-term tariff contracts, the budget has posited several steps to regain the market share of the Railways in goods transportation.
Aware that the success of any plans would hinge on their execution, he has spelt out initiatives to restructure operational management and processes.
The Railway Board is to be reorganised along business lines with cross-functional teams focussed on areas such as non-fare revenues, speed enhancement and information technology.
Seven missions to set horizon-based agendas have been proposed.
While the objectives appear achievable, Mr. Prabhu's challenge will be to bring them to fruition, especially because many potential partners, including cash-strapped State governments, may be hard-pressed to find the money.
Topic: Indian Economy
Category: Issues relating to intellectual property rights
Location: The Hindu, Page 10
Keypoints:
India's patent office wisely answered the question on whether computer programmes can be granted patents?
The patent office disallowed this, and thus put an end to months of ambiguity over the patentability of computer programmes.
In this process, the patent office effectively reversed an August 2015 guideline that had triggered the ambiguity in the first place.
According to this guideline, technical advancements could be sufficient grounds on which to confer patents.
A welcome step
Its nullification is welcome as such rules, though seemingly on the side of innovation, do not enable a level playing ground. For starters, the share of patents held by Indians has traditionally been low, and it continues to be so. Also, the field of software is dominated by corporate giants with deep pockets and significant expertise, and they can easily 'out-patent' the others out of business. The smaller companies and start-ups — and there are far too many aspirants with that profile — then not only have to spend huge sums of money to protect their work, but they also have to be financially and operationally ready to defend themselves.
The patent office hasn't left it at just that. It has also issued a three-stage test to examine applications of computer-related inventions.
Step one is to interpret the claim.
Once that is done, step two is to deny the claim in case the "contribution lies only in mathematical model, business method or algorithm".
Step three is to assess if the invention is claimed in the field of software in conjunction with a novel hardware.
The important point to note is the recognition that software in itself is never patentable.
This is a prudent stance, because there are inherent problems in figuring out if software is patentable or not. And this is true the world over. Germany and New Zealand exclude software from patentability.
In many other parts of the world, the positions are nuanced, like the one taken by the European Patent Convention, which does not entertain applications when they pertain to computer programmes as such, but it does have an open mind when they lead to "non-obvious" contributions.
In the U.S., a more open policy has led to a flood of patents, and consequently the negative connotation that the term 'patent thicket' carries now.
There is a more important reason for holding back software from a patents regime. And this goes back to what MIT researchers James Bessen and Eric Maskin showed many years ago: imitation promotes innovation. Patents are a hindrance here.
F. Concepts-in-News: Related Concepts to Revise/Learn:
i.  Public Private Partnerships (PPP)
ii. Dedicated Freight Corridors (DFC)
iii. UDAY (Ujwal DISCOM Assurance Yojana)
iv. Socio-Economic Caste Census (SECC)
v.  JAM (Jan-Dhan Yojana, Aadhar, mobile)
G. Fun with Practice Questions 🙂
Question 1: Consider the following statement regarding the Socio­Economic Caste Census­2011:
The Socio­Economic Caste Census­2011 was launched by the Ministry of Rural Development.
SECC­2011 is a study of socio economic status of rural and urban households and allows ranking of households based on predefined parameters.
SECC 2011 has three census components which were conducted by three separate authorities but under the overall coordination of Department of Rural Development in the Government of India. Census in Rural Area has been conducted by the Department of Rural Development (DoRD). Census in Urban areas is under the administrative jurisdiction of the Ministry of Housing and Urban Poverty Alleviation (MoHUPA). Caste Census is under the administrative control of Ministry of Home Affairs: Registrar General of India (RGI) and Census Commissioner of India.
Which among the above statements is/are correct?
a) 1 and 2 Only
b) 2 Only
c) All 1, 2, and 3
d) 2 and 3
Question 2: Consider the following statements regarding the Central Statistical Office (CSO):
The Central Statistical Office is one of the two wings of the National Statistical Organisation (NSO) and is responsible for coordination of statistical activities in the country and for evolving and maintaining statistical standards.2. Its activities include compilation of National Accounts; conduct of Annual Survey of Industries and Economic Censuses, compilation of Index of Industrial Production, as well as Consumer Price Indices.3. It also deals with various social statistics, training, international cooperation, Industrial Classification etc.
Which among the above statements is/are correct?
a) 1 and 2 Only
b) 2 Only
c) All 1, 2 and 3
d) 2 and 3 Only
Question 3: Considering the following statements:
 1. India's patent office recently disallowed computer programmes from being granted patents.
2. The Indian Patent Office is administered by the Office of the Controller General of Patents, Designs & Trade Marks (CGPDTM).
3. The CGPDTM reports to the Department of Industrial Policy and Promotion(DIPP) under the Ministry of Commerce and Industry.
Which among the above statements is/are correct?
a) 1 and 2 Only
b) 2 Only
c) All 1, 2 and 3
d) 2 and 3 Only
Question 4: Consider the following statements:

Mission Indradhanush was launched by Ministry of Health and Family Welfare (MOHFW).2. The Mission Indradhanush, depicting seven colours of the rainbow, targets to immunize all children againstseven vaccine preventable diseases.Which among the above statements is/are correct?a) 1 Onlyb) 2 Onlyc) Both 1 and 2d) Neither 1 nor 2
Question 5: Consider the following statements with respect to the country of Mongolia,

1. The region of the Gobi desert is located towards the south of Mongolia.2. There is no common border between Kazakhstan and Mongolia.3. India's extension of a credit line to Mongolia is part of a strategy to emerge as the "third pole" inMongolia's international relations which so far have been dominated by China and Russia.Which among the above statements is/are correct?a) 1 and 2 Onlyb) 2 Onlyc) All 1, 2 and 3d) 2 and 3 Only
.