4 February 1934
Death of 'Utkal Gourab' Madhusudan Das
---
What happened?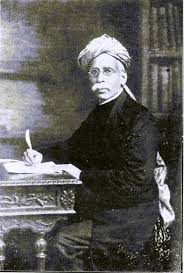 Madhusudan Das, also called, 'Utkal Gourab' (Pride of Odisha) passed away on 4 February 1934.
Madhusudan Das was an important figure in history, especially in the history of Odisha. It is important to know about such personalities for the UPSC exam. In today's article, you can read about the life and achievements of Madhusudan Das for IAS exam.
Madhusudan Das
Madhusudan Das was a great patriot and a maker of modern Odisha.
He was born on 28 April 1848 at Satyabhamapur village, near Cuttack, Odisha.
After his school education, he went to Calcutta University and in 1870, became the first Odia to obtain a BA degree. He also became the first Odia to secure an MA and a B.L. degree (law degree).
In 1881, he returned to Odisha from Calcutta and commenced his legal career.
Das was not just a lawyer; he was a social reformer and politician who dedicated his life and career for the common man's service and betterment.
He devoted his life to the development of the Odisha region which was at that time, battered by disease and poverty.
He played a key role in the unification of the Odisha state. He worked to amalgamate all the Odia-speaking regions into a single state. He had attended the Indian National Congress sessions from 1886 to 1898. But his proposal of the formation of Odisha on a linguistic basis was rejected by the party and he dissociated himself with it since.
Das served as the Vice-President of the Utkal Sabha in 1889. It was the first organization in Odisha to promote national movement.
Through this organization, he worked to improve the agriculture and canal system in his state.
He submitted a memorandum to the government to develop agriculture and railways in his state. In the same year, in 1885, he asked for the amalgamation of Ganjam and Sambalpur Districts into Odisha.
It is noteworthy that Das protested against the salt tax much before Mahatma Gandhi did. In February 1888, he pointed out that the total tax per head in England (where the per capita income was Rs.300) was Rs.8 only whereas in India (where the per capita income was Rs.20), it was Rs.16. He requested the government to reduce the salt tax.
He protested the imposition of Bengali in schools in Odisha state. He also protested against the imposition of Hindi in Sambalpur.
Das was elected a Member of the Bengal Legislative Council in 1888. There, he presented the interests of his region on a number of issues.
He founded the Utkal Union Conference in 1903. It was a non-political organization open to all Odias of British Odisha and the Odias of feudatory states.
At his behest, Lord Curzon took steps to unite the scattered Odia tracts under the Bengal administration.
He established the Utkal Tannery, which employed about 300 workers.
He became a member of the Bihar-Odisha Legislative Council in January 1913.
He was a pioneer in the formation of states on a linguistic basis. This was an important factor in maintaining the unity and integrity of the country.
He became a minister in 1921-23 in the Bihar-Odisha government which was set up as per the Montagu-Chelmsford reforms. In 1923, he resigned from the ministry on ideological differences.
Madhusudan Das was fondly called 'Madhubabu' by the people of Odisha. He was a visionary who still inspires youngsters in Odisha and beyond.
He passed away in 1934 aged 85.
He was given the epithet 'Kulabruddha' (Grand old man). His birth anniversary is observed as 'Lawyers' Day' in Odisha.
Also on this day




---