Union Public Service Commission (UPSC) conducts Civil Services Examination (CSE) annually. The exam has three stages with their own peculiarities. The last stage – Interview, hosts a few thousands candidates who have cleared first two stages – Prelims and Mains. These aspirants have to undergo a medical test procedure which is a mandatory process of the IAS Exam. This article will introduce you to the medical test procedures for UPSC.
To complement your preparation for UPSC 2020, check the following links:
Is there any Medical Test for IAS?
"Physical fitness is not only one of the most important keys to a healthy body, it is the basis of dynamic and creative intellectual activity" – John F. Kennedy
The Civil Services Examination is conducted by the Union Public Service Commission (UPSC) have three stages – Preliminary, Main and Personality test or interview. After the interview candidates, are supposed to appear for their physical test. UPSC will allot each candidate a date and hospital. On that specified date candidates are advised to go tote hospital for their medical examination.
Medical Examination
The candidate, who after such medical examination as the Central Government or the Appointing Authority, by and large, may endorse, is found not to fulfill these prerequisites, won't be selected. All candidates those who are called for the Personality Test/interview by the Union Public Service Commission may be required to appear for medical examination and this is mandatory. Thus Medical examination is one of the most important factors for allocation of service and therefore completion of medical examination expeditiously is essential for timely and smooth service allocation.
The candidate will be intimated to present themselves before the Central Standing Medical Board (CSMB) constituted for the purpose of conducting a medical examination for determination of a candidate's mental and physical status and on the basis of this determination a candidate will be recommended as fit or unfit for all services are temporarily unfit or unfit for technical services
Categories of Services
There are two categories of services- Technical and Non-technical Services. Technical Services requiring special medical status in terms of vision, height, chest, chest expansion etc.
Technical services:
Indian Railway Traffic Service (IRTS)
Indian Police Service (IPS)
Delhi Andaman and Nicobar Police Service (DANIPS)
Pondicherry Police Service (PONDIPS)
Railway Protection Force (RPF)
Non-technical services:
Indian Administrative Service (IAS)
Indian Foreign Service (IFS)
Indian Audit & Accounts Service ( IA&AS)
Indian Revenue Service (Customs and Central Excise)
Indian Civil Accounts Service
Indian Railway Accounts Service
Indian Railway Personnel Service
Indian Defense Accounts Service
Indian Revenue Service (Income Tax)
Indian Ordinance Factories Services
Indian Postal Service
Indian Defense Estates Service
Indian Postal & Telegraph Accounts and Finance Service
Indian Corporate Law Services
Indian Information Service
Indian Trade Service
DANICS
PONDICS
Armed Forces Headquarters (AFHQ) Civil Service
Designated Hospitals to Conduct Medical Test
Medical examination of candidates would be conducted in seven designated hospitals in Delhi. They are:
Safdarjung Hospital
Ram Manohar Lohia Hospital
Lok Nayak Jai Prakash Narayan Hospital
Succheta Kriplani Hospital
Guru Teg Bahadur Hospital
Deen Dayal Upadhyay Hospital
BR Ambedkar Hospital.
Candidate belonging to Physical Handicapped (PH) Category as per their application for Civil Services Preliminary Examination would be examined in five hospitals namely,
Safdarjung Hospital
Ram Manohar Lohia Hospital
LHMC
Guru Teg Bahadur Hospital
Lok Nayak Jai Prakash Narayan Hospital.
Lady candidates would be examined in all the above mentioned seven hospitals. A Lady Doctor will be co-opted as a member of the Medical Board whenever a woman candidate is to be examined.
Advice for candidates
The candidate should come fasting for 10 hours or more on the day of Medical Examination. They shouldn't come without taking any medicine upon the arrival of Medical Examination. If the candidates are using spectacles, Hearing Aid, should bring the same with the prescription for the same. In the event that the applicant is utilizing Contact Lenses, they are encouraged to quit utilizing them no less than 48 hours before the medical examination. The Candidate ought to bring along with records of any surgical procedure he/she has experienced before.
The candidate those who are  belonging to Physical Handicapped (PH) category is advised to bring along the appliances being used by him/her and should bring along the 'Disability Certificate', if any, issued to him/her by any Disability Medical Board in the past.
All candidates with pregnancy will be fit for all types of services, except-the services which require/physical training. Those requiring or physical training will be declared 'Fit' after confinement.
Prepare for Medical Examination
Before approaching the Central Standing Medical Board for medical examination, the candidates are expected to prepare themselves well in advance to avoid any adverse and unfriendly outcomes. It is encouraged to begin working out a few weeks or months before the calendar of the medical examination, especially if you are opting for IPS. Don't get ready at the last minute. Step by step, fabricate your stamina and wellness level and give enough planning time to lose any overabundance weight.
IAS Physical Test
At hospital
When you enter your hospital you are supposed to fill up a form giving details of your earlier appearance before any medical board, earlier vaccinations you have been given, details of any surgery you have undergone, details of health conditions of your family.
Tests conducted
Blood test and the urine test
Blood pressure: Blood pressure is measured and noted in your medical examination. The Candidate should try not to get over stressed otherwise the doctor may ask more questions and may conduct further tests. The doctor usually asks you to jump a specific number of times before he will conduct any tests.
Diabetes Mellitus: All candidates should be subjected to fasting Blood Sugar and HbA1C after 8-10 hours or overnight fasting to rule out presence of the Diabetes Mellitus.
Hearing ability: – The candidate's hearing in each ear should be good and there should be no sign of disease of the ear. In case it is defective the candidate should be examined by a specialist. If the defect in hearing is remediable by operation or by the use of a hearing aid,  then the candidate cannot be declared unfit on that account provided he/she has no progressive disease in the ear.
Lungs and heart rate are checked with a stethoscope. The doctor may ask you to breathe normally or at a faster rate.
X-ray: There is a chest X- ray and separate tests are also conducted to check for hernia. Bone density is also measured by various tests.
Separate tests are also conducted to check for hernia.
Standard height and weight: The candidate will also be weighed and his weight recorded in kilograms. Fractions of half a kilogram should be rounded in to zero and more than half a kilogram should be rounded in to one. The height and chest of the candidates should be measured twice before coming to a final decision.
S.No
Service
 Gender
Height
Chest 
Chest Expansion
1

Indian Railway traffic

service (s)

Men
152 cm*
84 cm
5cm
Women
150 cm*
79 cm
5 cm
2.
Indian Police Service,

Group 'A' post in Railway

Protection Force and other

Central Police Services Group

'A' & Group 'B'

Men
165 cm [For ST (except SC/ OBC) – 160 cm]
84 cm
5cm
Women
150 cm[For  ST (except SC/ OBC)- 145 cm]
79 cm
5 cm
* The following relaxed minimum height is prescribed in the case of candidates belonging to Scheduled Tribes and to races such as Gorkhas, Garhwalis, Assamese, Kumaonis, and Nagaland Tribal etc. whose average height is distinctly lower.
Ophthalmic Test

Normal vision: The candidates have to identify letters at a distance.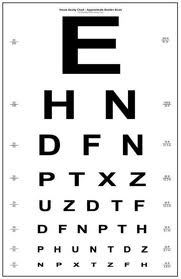 Standards for distant & near vision for Class of Service
 
Technical Services
Non- Technical Services 
 Better eye (corrected vision)
Worse eye
Better eye (corrected vision)
Worse eye
Distant vision
6/6 or 6/9
6/12 or 6/9
6/6 or 6/9
6/18 to Nil or 6/12
 Near vision
J1**
J2**
J1**

J2

J3 to Nil** J2
 Types of corrections permitted
Spectacles, CL and Refractive Surgery* like Lasik, ICL, IOL etc.
Spectacles, CL and Refractive Surgery like

Lasik, ICL, IOL etc.

Limits of refractive permitted
+4.00 D (including cylinder)-Non- Pathological Myopia +4.00 D (including cylinder) (Hypermetropia)

None but without

Color vision requirements
High Grade

Low grade

Binocular vision needed
Yes

No
* To be referred to a Special Board of Ophthalmologists.
** Near vision for Railways Service viz., IRTS, IRAS, IRPS and RPF is JI in better eye and JII in worse eye.
Color Vision: The candidates have to identify the character correctly, and there will be some mazes also where you have to trace the path according to the color correctly.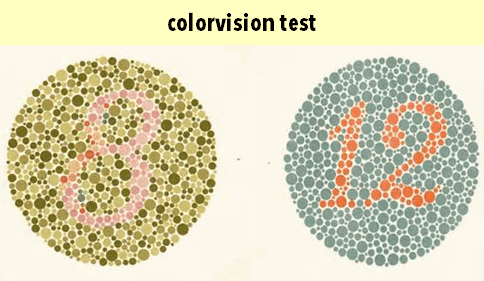 The color perception should be graded into higher and lower grade depending upon the size of aperture in the lantern as described in the table below:-
 
Grade
Higher Grade
Color Perception
Lower Grade
Color Perception
 1
Distance between the lamp and the candidate
16 ft
16 ft
 2
Size of aperture
1.3 mm.
13 mm.
 3
Time of exposure
5 second
5 second
High grade Color Vision is required for IPS, Other Police Services, 1RTS and RPF.
Low Grade Color Vision is acceptable for rest of the services under
There is also a provision for appealing a decision of the medical board if you think an adverse report has been given. Another board in another government hospital will be instituted for the same.
Hope this answers all your doubts regarding the medical tests procedure for the IAS exam.
UPSC Queries related to Medical Test Procedures for the IAS Exam
Q. Is there any Medical Test for IAS?
A. Yes, UPSC candidates who attend the interview have to undergo medical tests/examination. Candidates are allotted date and the hospital by the UPSC. They should go to that specified hospital and undergo the medical test.
Q. Is the UPSC medical test only for candidates who clear interview?
A. No, every candidate who attends the interview should undergo the prescribed medical tests.
Q. Where will the medical tests be conducted?
A. The medical tests will be conducted in 7 hospitals in Delhi only. The hospitals are: Safdarjung, RML, Lok Nayak Jai Prakash Narayan, Sucheta Kriplani, Guru Tegh Bahadur, Deen Dayal Upadhyay and Ambedkar hospitals.
Q. What are the tests conducted?
A. Basic medical tests such as blood and urine test, BP, diabetes test, hearing ability, lungs and heart rate, X-ray (chest, check for hernia), standard height, weight, etc. Eye tests are also done.
Q. How should I prepare for the UPSC medical test?
A. Before the medical tests, candidates should fast for 10 hours or more.  Candidates using glasses and hearing aids should bring the prescription form with them for the test. Records of any surgeries/procedures undergone should also be brought. Physically disabled candidates should bring their valid 'Disability Certificate'. Candidates should read the UPSC notification and understand the requirements of medical tests beforehand.
Q. What is the minimum height required for IPS?
A. For IPS, male candidates should have a minimum height of 165 cm (160 cm for ST, Gorkhas, Garhwalis, Assamese, Kumaonis, Nagaland tribals, etc.). For female candidates, the minimum height required is 150 cm (145 cm for the ST, Gorkhas, Garhwalis, Assamese, Kumaonis, Nagaland tribals, etc.).
Q. Can a person with tattoo become IAS officer?
A. The UPSC does not mention anything about tattoos in its criteria for qualification.
Aspirants can read the related articles below: