Rajasthan State and Subordinate Services Combined Competitive Examination or simply the Rajasthan Administrative Services (RAS) examination 2021 will be conducted by the Rajasthan Public Service Commission (RPSC.) Candidates preparing for the examination will need to know about the best books for RAS and preparation tips. This article will provide you with a list of books for RAS examination along with tips to crack the examination in the first attempt.
Aspirants can check the RAS related links in the table below:
RAS Prelims and Mains Preparation
The RPSC-conducted RAS examination is loosely modelled on the UPSC-designed IAS Exam Pattern. There are three stages in the RAS examination:
Prelims Stage
Mains Stage, and
Interview
As a first rule, for both Pre and Mains stage, an aspirant has to follow the following general tips:
Follow the Syllabus – RPSC brings out the syllabus for Rajasthan Administrative Services Examination with its official notification. Since 2020 notification is not out yet, candidates can refer to old RAS Syllabus at the linked article.
Focus on State Textbooks – The state examinations give importance to state-specific topics like state geography, polity, economy and current affairs related to it. Hence, focus on Rajasthan state textbooks for covering important topics.
Prepare topics holistically – There are many topics that overlap with the IAS Exam, like history, world geography, Indian Polity, Science and Technology, etc. Hence, aspirants should focus on covering these topics from the state as well as national perspectives.
Practise previous year question papers – The old question papers can help candidates understand the demand of the examination. One can get RAS Question Papers from the linked article.
RAS Prelims Preparation
The preliminary stage of the examination has one paper of 300 marks. There are 150 questions carrying a negative marking of 1/3rd for each wrong answer. Broadly the paper is of general knowledge and general science, but the following topics are mentioned by the commission for the Prelims exam:
History, Art, Culture, Literature, Tradition & Heritage of Rajasthan
Indian History
Geography of the world and India
Geography of Rajasthan
Indian Constitution, Political System and Governance
Political and Administrative System of Rajasthan
Economic Concepts and Indian Economy
Economy of Rajasthan
Science & Technology
Reasoning & Mental Ability, and
Current Affairs
Let us understand the demand for general topics by taking some related previous year questions.
#RAS History Preparation
A few questions from 2018 Prelims Paper: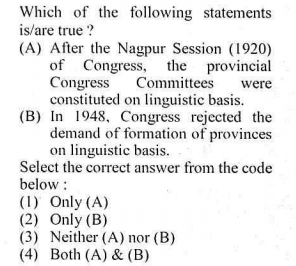 One can learn about the INC Sessions at the linked article.


One can learn about Rajputs and its major clans including Pratiharas at the linked article.
The above questions belong to ancient, medieval and modern history of India. These topics are general topics that are similar to UPSC Syllabus. These and others can be easily covered from the following sources:
#RAS Geography Preparation
A few questions from 2018 Prelims Paper: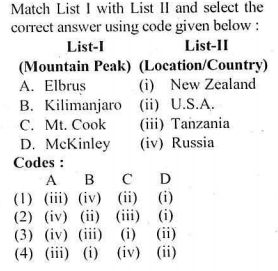 Aspirants can learn about the highest mountain peaks of India and the world from below links: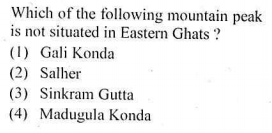 One can learn about Western & Eastern Ghats from the linked article.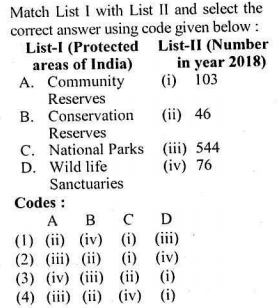 One can learn about similar topics from the links below:
For more Geography notes for RAS preparation, check the linked article.
#RAS Polity Preparation
A few questions from 2018 Prelims Paper: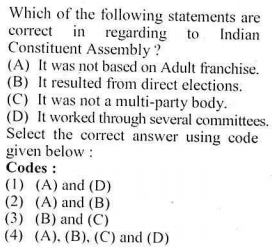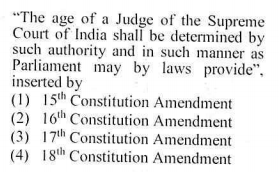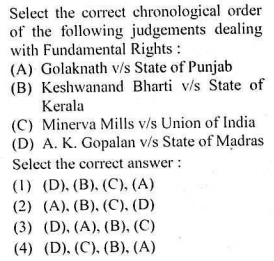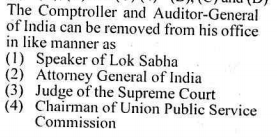 The above-mentioned questions can be covered from the following links:
For more Polity Notes for RAS preparation, one can check the linked article.
#RAS Economy Preparation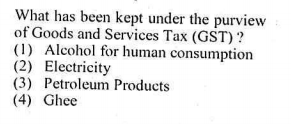 Sco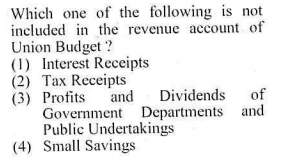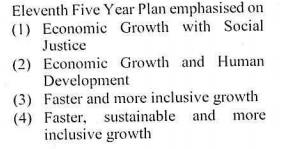 Such questions can easily be dealt with as they are in general in nature. Following can help you prepare for such topics of economics for RAS preparation:
For general reasoning and mental ability topics asked in RAS prelims paper, aspirants should practise reading comprehension, logical reasoning and English grammar more as questions from these sections are asked in aptitude exam in the majority. Some reference books for RAS aptitude sections are:
M.K Pandey's Analytical Reasoning
R.S Aggarwal's Quantitative Aptitude
For section, Reading Comprehensions, follow the previous year question papers.
RAS Mains Preparation 2021
There are four papers in the mains stage of the RAS examination. GS I, II and III cover the following board topics:
History
Economics
Sociology
Management
Auditing
Accounting
Ethics
Earth Science
General Science
Indian Polity
Public Administration
Sports & Yoga
Law
General Hindi & English
Books for RAS Mains Preparation
The following table will provide you with a list of books covering each broad topic asked in RAS Mains examination:
For RAS preparation, there are a few terms in many subjects that confuse aspirants. Hence, we have collated a list of 100 differences between articles where you can understand the basics of important terms.
How to prepare for current affairs for the RAS Exam?
Current events of national and international importance are important for the RAS preparation. BYJU'S has following initiatives that widely cover all important current affairs that can be used in preparation of RAS exam:
Related Links: