The Karnataka Public Service Commission (KPSC) conducts the KAS exam, officially known as the Gazetted Probationers exam to fill Group A and B vacancies in the Karnataka state administration.
This article aims to be a guide for your KAS Preparation and you can find study material and KPSC related information here. Aspirants preparing for KPSC KAS 2017-18 (currently undergoing exam) will find the details useful. KAS 2017-18 prelims exam took place on 24th August 2020. KAS 2020-21 notification hasn't yet released.
The Karnataka Administrative Service aspirants should also check out the IAS exam which is conducted by the Union Public Service Commission (UPSC). There is a significant overlap of the syllabus and the exam pattern of both KAS and IAS exam is similar.
Candidates who get selected in KAS can also be promoted to IAS officers if their work performance is exemplary.
Aspirants should know that KPSC KAS also stands for Kerala Public Service Commission – Kerala Administrative Service. Aspirants looking for information on Kerala Administrative Service may check the links given below:
Before we discuss preparation for KAS 2017-18 Mains and KAS 2020-21, here is some important information regarding KPSC KAS exam:
Download KAS Syllabus PDF – Download PDF here
KPSC exams are conducted regularly for various posts and for information regarding notifications, exam dates, notifications, results, etc., refer to the official KPSC site (http://kpsc.kar.nic.in).
KAS Preparation
As the first step, candidates should go through the KAS Previous Years' Question Papers. You can also download the Prelims and Mains question papers from the linked article.
The golden rule of civil service exam preparation is reading the newspaper daily and staying up-to-date with current affairs. The Hindu is generally considered to be the best newspaper for civil services preparation.
Here you can find Daily Video Analysis of The Hindu.
It is important that candidates read the current affairs from only select credible sources. The notes for current affairs should be aligned with the KAS syllabus.
Other than newspapers, a few important current affair preparation sources are:
The KAS preparation can be in Kannada or English depending on the candidate's preference. As the KAS exam intends to recruit for Karnataka civil service posts, there is a big section of the syllabus which focuses on Karnataka (history, geography, demography, current affairs etc.)
Other than the Karnataka specific portion, the KAS syllabus and the UPSC syllabus are quite similar.
Also, both the UPSC IAS exam and KPSC KAS exam are conducted in three stages:
Prelims – objective type questions (MCQs) – 2 papers
Mains – essay/descriptive type questions – 9 papers ( 2 qualifyings, 4 General Studies, 2 optional subject papers)
Interview by the commission board
KAS Books/Authors/Study Material:
Important KAS preparation books for Kannada Medium aspirants:
For History:
Samagra Bhaarathada Ithihaasa by K. Sadashiv

A Concise History Of Karnataka by Suryanath U Kamath

Adhunika Bharatada Itihasa – The History Of Modern India by Bipan Chandra (Translated by HS Gopal Rao)
For Geography:
Geography of Karnataka by Dr Ranganath

Geography of India by Dr Ranganath
For Environment and Ecology:
Parisara Adhyayana / Environmental Studies by P.V. Bhyrappa

Dr Ranganath and VS SomaShekar
For Polity:
For Internal Relations:
Magazines:
Spardha Vijetha Monthly Magazine

Gnana Sadhana
Best Books for KAS Preparation
Apart from the books above, there are recommended KAS Books for preparation are as follows:
Budget and Economic Survey
State Board books
NCERT books – Download NCERT books PDF here (only English medium)
Indian polity by Lakshmikanth
Indian polity by DD Basu
Indian Economy by Ramesh Singh
Modern India – Spectrum Publication
Lexicons Book for Ethics, Integrity and Aptitude (Chronicle Publication)
For reference to different subjects' notes and other useful studies' materials for KAS preparation, you can check:
NCERT books are universally recommended as the starting point for Civil Services preparation. Making notes from NCERT books is important as it helps during revision time.
From the links below, you can download the NCERT notes for free.
For English medium candidates, the KAS books are the standard UPSC reference books such as Bipin Chandra, Laxmikanth, Ramesh Singh etc. and the NCERT books/notes mentioned above.
How to pass KAS Exam in the first attempt?
Some important points to keep in mind regarding KAS preparation:
Practice previous years' question papers
Do MCQ solving practice for Prelims
Do answer writing practice for Mains
A candidate who is preparing for KAS Exam must go through the previous year questions asked in both Prelims and Mains. It is an important source of trend analysis and will help you know the demand for the examination. Below, you can find some of the general topics questions asked from different sections in KPSC KAS 2017-18 prelims, and you can read the related KAS notes for next prelims and also for KAS Mains 2017-18 Paper I: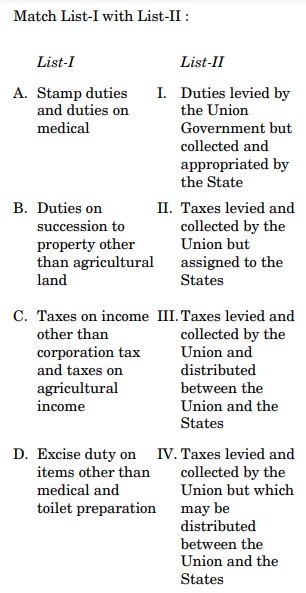 The above question is from Humanities section related to Indian Polity. You can read M.Laxmikanth' Indian Polity to learn about the different taxes. Know the tips to study Polity from Laximkanth's Indian Polity for KAS Exam at the linked article.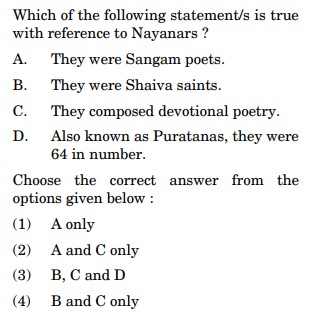 The above question is from Ancient History of India under the Humanities section. One can read about the same and similar topics from the links provided in the table below: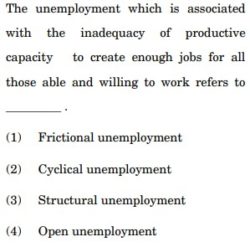 Now, the above question is general in nature but belongs to economics under Humanities. We have a dedicated post on unemployment in India which can be read the linked article.
15 important topics from where questions were asked in the KAS Prelims 2017-18 Paper 1:
Federalism
Kushan Empire
Attorney General of India
Gupta Empire
Market Operations in Indian Economy
Waterfalls in India
Biosphere Reserves in India
Indian Constitution
UPSC
Constitutional Amendment
PM Kisan Samman Nidhi Yojana
Bharat Ratna Awardees
Fundamental Rights
Prime Minister of India
One Belt One Road Initiative
KAS Notes on the above-mentioned topics can be found from the links in the table below:
10 important topics from where questions were asked in the KAS Prelims 2017-18 Paper 2:
National Ganga Council
Super Computers
Nuclear Fuel Cycle
Geographical Indication (GI)
Air-to-Air Missiles
Red Data Book
National Food Security Mission
Biodiversity Hotspots
KAS Notes on the above-mentioned topics can be found from the links in the table below:
Here, candidates can download the KAS books list/ UPSC books list PDF.
KAS Books List/UPSC Book List PDF:-Download PDF Here
Aspirants preparing for multiple state examinations can go through preparation articles for important PSC exams below: