Important National Parks in India act as an apt place for preserving animals by providing natural habitat and prey. Anthropogenic activities like developmental activities, industrial activities, forestry, poaching, hunting, and cultivation are not permitted. The boundaries of National Parks are well defined and no private activities are allowed inside the National Park.
For the IAS Exam, aspirants should know about the National Parks in India which is an integral part of Indian geography and Environment.
This article provides the list of National Parks in India, the year of establishment and the State associated.
List of National Parks India 2022:- Download PDF Here
List of National Parks in India
As per the studies, India possesses more than 100 National Parks with an immense variety of fauna.
In the table below, we are giving the complete list of National Parks in India with their location, which will be helpful for your UPSC IAS Prelims exam:
The General Studies Paper I for UPSC IAS Prelims includes various subjects like Geography, History, Polity, and Economics. Previous year question papers of Civil Service Exam tends to ask more factual questions from traditional as well as current affairs segment which is considered as highly dynamic.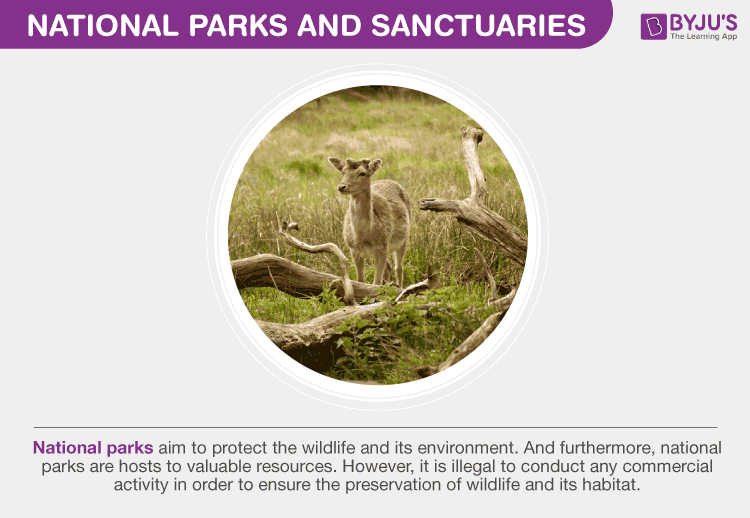 List of National Parks India 2022:- Download PDF Here
List of National Parks in India is an important static GK topic for the UPSC exam. For more static GK topics check the article linked here.
National Parks in India- Salient Points related to UPSC IAS Exam
If aspirants are adopting the right strategies for understanding this fact, then they can crack the UPSC IAS exam very easily.
The geography questions asked by UPSC in IAS Prelims Exam in the last few years are overlapped with the environment and ecology.
The National Parks, Wildlife Sanctuary, Reserve forest, Conservation reserves, Marine reserves, Community reserves, Biosphere reserves come under the Protected areas of India.
India is one of the 17 megadiverse countries in the world. The country is bestowed with a plethora of flora and fauna.
National parks are protected areas under IUCN category II. India's first National Park was established in 1936 at Uttarakhand, Jim Corbett National Park.
India only had five national parks till 1970. In 1972, India legislated the Wildlife Protection Act.
There are similar topics that aspirants can read from the linked articles mentioned in the table below:
Relevant Links