The net ATP gain from one glucose molecule in aerobic respiration is 38 ATP. It includes ATP produced in glycolysis, link reaction, TCA cycle and by oxidative phosphorylation in the electron transport system from oxidising NADH and FADH2, which produces 3 ATP and 2 ATP, respectively.
Glycolysis – 2 ATP and 2 NADH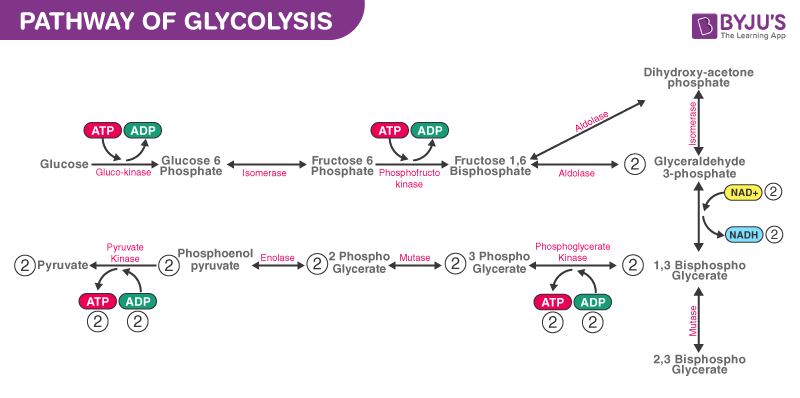 Link reaction (pyruvate to acetyl CoA) – 2 NADH
TCA cycle – 2 ATP, 6 NADH and 2 FADH2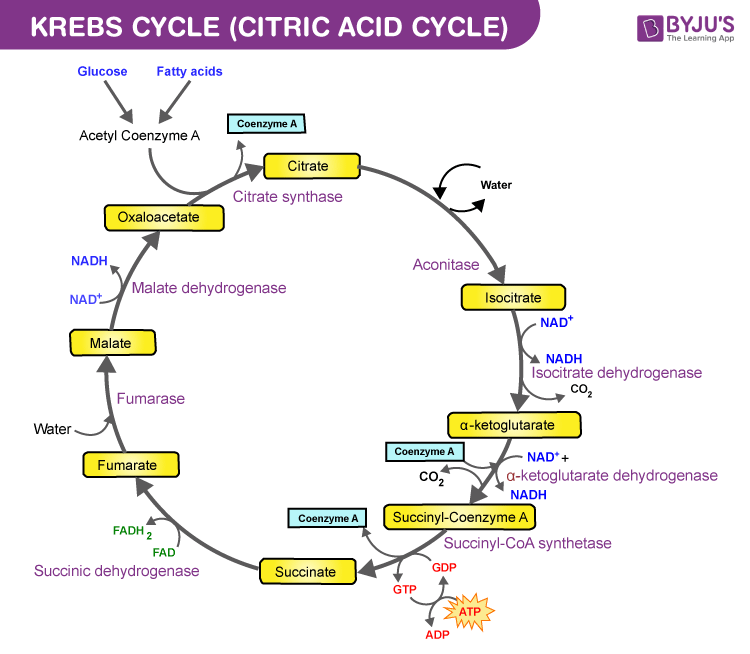 Electron transport chain – 34 ATP ( 2 NADH from glycolysis, 2 NADH from link reaction, 6 NADH and 2 FADH2 from TCA cycle)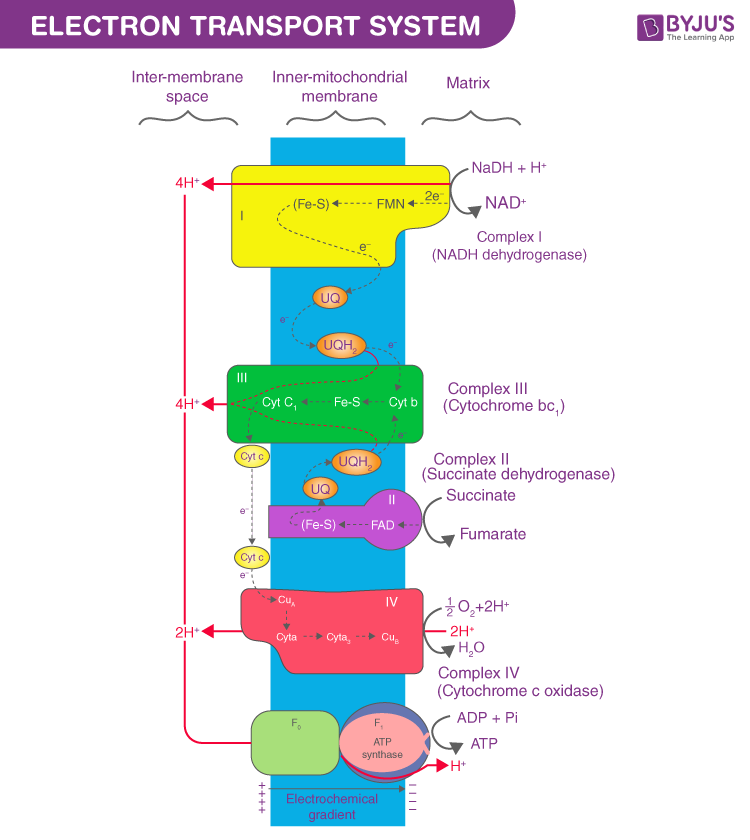 Fermentation – During fermentation, there is a net gain of only 2 ATP due to partial oxidation of glucose. Oxidation of NADH to NAD+ is very slow during fermentation.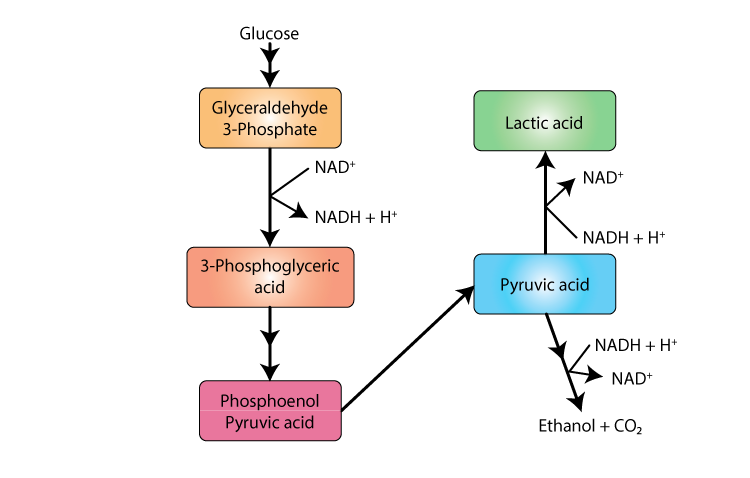 Also Explore:
Stay tuned to BYJU'S to learn similar questions and important points related to respiration.