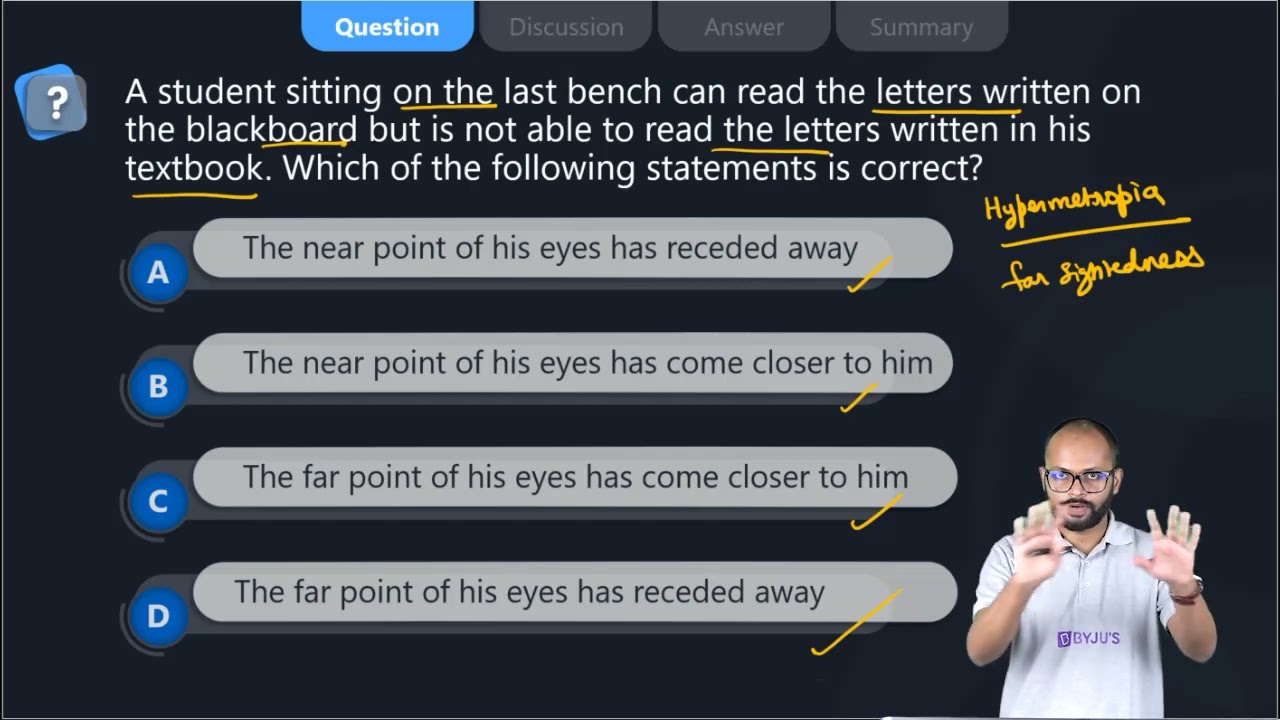 Answer: (a) The near point of his eyes has receded away
Near the point of eye move away for 25 cm in hypermetropia. Hence the person should keep the book 25 cm apart to read properly.
Hypermetropia
Hypermetropia is a condition in which a person can see distant objects clearly but cannot see nearby objects distinctly.
It is also known as farsightedness or long-sightedness.
This defect can be corrected by using a convex lens of appropriate power.