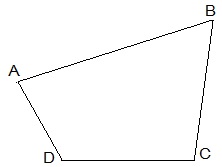 Solution
Let ABCD be the plot of the land of the shape of a quadrilateral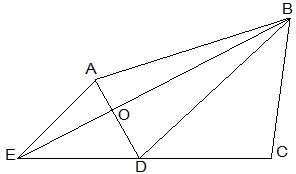 Construction
Join the diagonal BD.
Draw AE parallel to BD.
Join BE, that intersected AD at O.
We get,
△BCE is the shape of the original field
△AOB is the area for constructing health centre.
△DEO is the land joined to the plot.
To prove:
ar(△DEO) = ar(△AOB)
Proof:
ΔDEB and ΔDAB lie on the same base BD, in-between the same parallels BD and AE.
Therefore,
Ar(ΔDEB) = ar(ΔDAB)
=> ar(ΔDEB) – ar(ΔDOB) = ar(ΔDAB) – ar(ΔDOB)
=> ar(ΔDEO) = ar(ΔAOB)