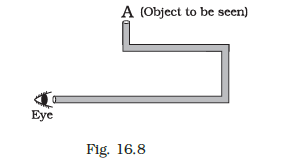 Answer:
a) Three mirrors should he use to see the objects.
b)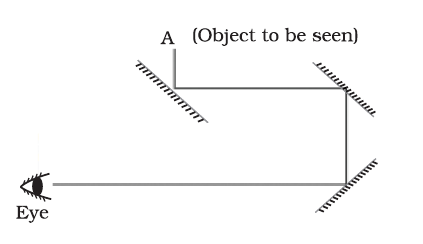 c) Mirrors should be placed at an angle of 45° with respect to the incident light. So, that the rays can move forward.
d) Direction of rays is shown in figure.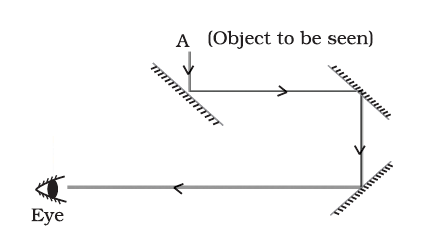 e) If any of the mirrors are removed, he will be unable to see the objects since the reflected rays will not be able to continue forward for further reflection to reach our eyes.