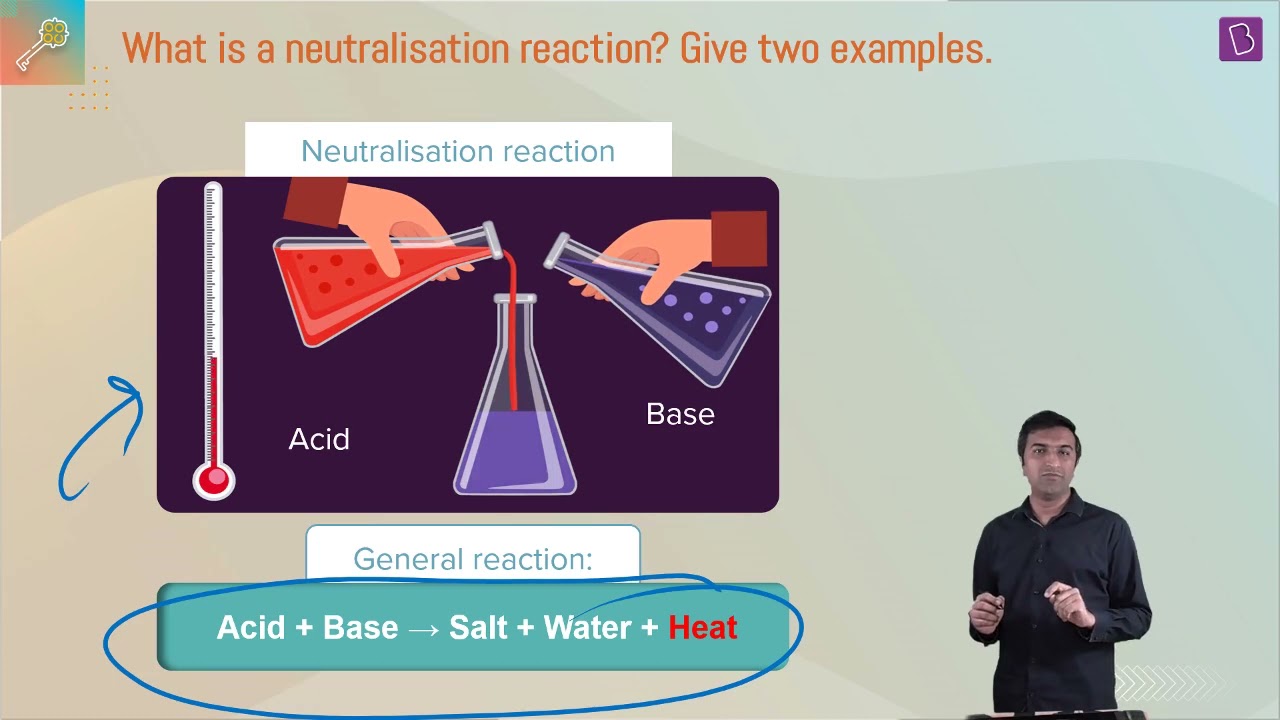 Many chemical reactions take place in our body and in our surroundings. Acids and bases are the common reacting agents. One important reaction that takes place regularly is a neutralisation reaction. Let us read more on this type of reaction.
What is a neutralization reaction?
A neutralization reaction can be defined as a chemical reaction in which an acid and base quantitatively react together to form a salt and water as products.
Reaction
Acid + Base → Salt + Water
The above reaction is the general schematic representation of a neutralisation reaction. The reaction between an acid and a base invariably gives salt and water and is called neutralisation.
How does the neutralisation reaction takes place?
When an acid and an alkali are mixed together, a chemical reaction happens. The acid and the alkali cancel each other out and then the neutralisation reaction occurs. Neutralisation can be carried out gradually. Acid rain is a neutralisation reaction.
Mechanism of the reaction
In a neutralisation reaction, one H+ ion of acid is neutralised by one OH– ion of the base. When all the H+ ions in the acidic solution are neutralised by the same number of OH– ions of basic solution it is called complete neutralisation.
Examples
HCl + NaOH → NaCl + H2O
3HNO3 + Fe(OH)3 → Fe(NO3)3 + 3H2O