India's best teachers use copyrighted teaching techniques to make learning fun and effective.
Best Teachers
Their credibility and passion for teaching is unmatched. The learning methodology developed by our young group of teachers, who are handpicked by Byju himself, are among the brightest minds in the country, and they will help you learn not just for exams, but for life.
Here are some of them:

Byju
Serial CAT Topper & India's No.1 Trainer

Santosh PN
CAT Verbal 100 Percentiler, GMAT Topper and ISB Alumni

Aanand
NIT Trichy Alumnus & an NLP Expert

Anita
IIM Ahmedabad Gold Medalist & Physics Olympiad Winner

Pravin
Logical Reasoning & Aptitude Training Expert

Divya
University Rank Holder & Bio-technology Topper

Vinay
CAT & GMAT 99th Percentiler

Sankar Krishna
PhD in Life Sciences from Northwestern University, USA
World Class Production Team
They bring the teaching to life. They make the whole Learning process simple through the magic they create with world- class technology. A team that is academically brilliant and superbly creative, they bring the world of education and technology together, beautifully, to ensure that the experience of learning is impactful, simple and forever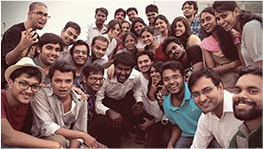 Awards
They came our way, we are happy to get them. We feel grateful that some of the biggest companies and media groups have recognized that we are here to make a difference in education

Winner of the CNBC-TV 18 Crisil Emerging India Award (Education)

Winner of Big Research NDTV Profit Business & Service Excellence Award

Winner of Deloitte Technology Fast 50 India and Fast 500 Asia Award (2012, 2013 & 2014)

Winner of ET Now Education Excellence Award
Student testimonials
But the pride we wear, is what our students have to say about us.
I never know that studying could be fun and engaging. My marks have improved, my concepts are very clear now. The teachers have done an amazing job in explaining things and topics which I found difficult to understand, are very easy now. The classes are engaging and interesting throughout.

Arvind Rajendran,
Class 10 Student
Byju's classes have been of great help to me. Ever since my sister introduced the Samsung Tablet Learning Program to me, I have been fascinated by the way each topic is taught. Chemistry and Physics never seemed easy till now. I got this course while my annual examinations were going on. This course enabled me to relax and revise all my portions. I look forward to the Grade 12 courses. A big thanks to the entire team at BYJU'S CLASSES for making my portions very easy to understand.

Jomon Varughese
Class 11 Student
I was initally sceptical of giving a tablet to my son of whether he would study or just use it for games. Im pleasantly surprised that even once, ive never asked him to study and he does it all on his own. Im able to see his progress on the Byju's Classes Mentor App which ive downloaded on my mobile. I can see how he has improved over the last month or even the last week. The results have shown in his mid sem exams. We are eagerly waiting for the next year course now.

Anita,
Parent of Class 10 Student
The tablet designed by Byju's is a huge boon to students like us. It's like having a teacher with u 24/7. The tab is very informative and provides knowledge in great depth. It also helps in making-up missed out lessons and clear doubts. The Byjus tab inculcates a thirst for learning within every student. Last but not d least, the quality of teaching is very student-friendly and provides clarity.

Abhinav Narendran,
Class 11 Student
Joining Byju's Classes for my IAS preparation was the best decision. The video classes for History and Economy were too good. The techniques helped me sail through questions on Reasoning and Verbal Comprehensions. The interview program was also very crisp and I attended a couple of mock interviews with retired and present Bureaucrats

Neha Jain,
Rank 12 All India IAS
I want to thank Byju sir for all that I have achieved, I had thought of joining other institutes for my preparation. But they were catering to the masses by only covering the basic things. Fortunately I came to know about Byju sir and his classes which were a real value addition and confidence booster. Sir, your discussion of quality questions gave direction to my random preparation and my results now do the talking.

Devavrata S Golangade,
100 percentilier, DI
I'm deeply indebted to my teachers at Byju's Classes for the deep insight they gave me on the subjects taught. Attending the classes was truly an enriching experience, it helped me build a new perspective of looking at the questions asked in the exam and eventually solve them with aplomb.

Varun Kara,
IIM A
Byju Sir's classes played a big role in me securing a 100%tile in CAT. His Classes & Workshops are the best way to prepare for CAT. You just need to see his session once to realize the difference. His unique teaching methodologies & shortcut techniques instilled in me a confidence that helped me bell the CAT.

Jaskaran Singh,
(100 Percentiler, CAT-2012)
Results
If you love to learn, results will show. And we are proving that, year after year, right from our launch year, across products and across geographies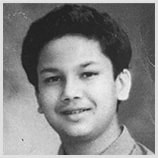 Kunal Mittal
AIR 20, JEE Adv.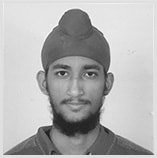 Arshdeep Singh
AIR 41, JEE Adv.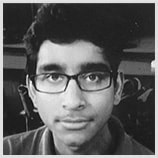 Wagh Yash Govind
AIR 71, JEE Adv.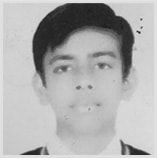 Saksham Jindal
AIR 97, JEE Adv.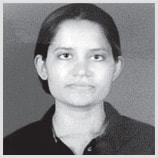 Vandana
AIR 4, IAS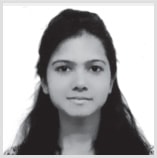 Ananya Das
AIR 16, IAS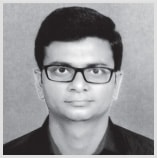 Anil Dhameliya
AIR 23, IAS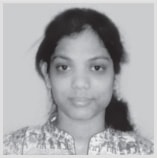 Pamela Satpathy
AIR 51, IAS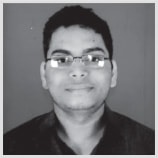 Sachin Kumar Vaishy
AIR 94, IAS